Leadership Action Network - Diversity & Inclusion
Description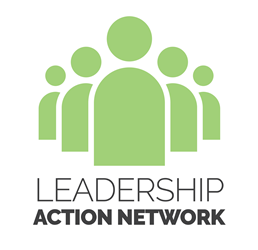 Date: 22nd September 2017
Theme: Diversity & Inclusion
Time: 7:15am – 9:30am
Cost: $50 + GST (includes breakfast with guest speaker Wanda Baldock)
Diversity & Inclusion is becoming a strategic focus for many of our best organisations in New Zealand and around the world. We know a diverse workplace and a culture of inclusion is doing what's right for our people organisations, society and the world. We know it is very good for business, but it is a very complex topic with a lot of varied information out there about what you should do.

As we begin to understand more and as our businesses start to align with this focus we begin to ask questions. What's really working in the field of Diversity & Inclusion? What does an inclusive culture look like for us? How are our leaders driving inclusion? What is our greatest opportunity to make a difference? What do we do first? Why should we care?

In this session we will bring you the latest trends out of the U.S. where a huge Diversity & Inclusion movement is happening, connect with like-minded people on this hot topic, and enjoy some thought provoking inspiration to help you take smart action to ​improve​ Diversity & Inclusion in your organisation and your life today.

The Leadership Action Network has the following principles:
Benefit - Every event will provide direct benefit to every individual.
Action - We will build our success and network through doing worthwhile things not just talking.
Accountable - We will each hold other members of the Leadership Action Network accountable to do what we say we will.