Description
Please note that the Eventbrite fees for this event are: NZ$290.34. Please contact us at 09 366 6005 to discuss alternatives with the organiser or email her directly: camelia@lpca.co.nz.
Intensive Leadership Retreat for C-suite executives
Based on the work of Dr. Daniel Goleman and the Consortium for Research on Emotional Intelligence in Organisations at Rutgers University and Dr. Marshall Rosenberg of the Centre for Nonviolent Communication.

It is led in New Zealand by Camelia Petrus, PGDip. Psychology, NLP, Member of NVC Aotearoa, Senior Consultant in Work Psychology and Business Development at Lynch & Associates Ltd. Auckland
Situations beyond your control can take away everything you possess except one thing, your freedom to choose how you will respond (and not react) to the situation.
The leadership role can be very challenging at times, so how have you been responding?
Why do we care
At Lynch & Associates Ltd. we have a holistic approach to our client's businesses.
As accounting and tax specialist we are brilliant at understanding numbers. The numbers tell us facts and therefore we are those to be trusted when it is about business advisory and business coaching as we see clearly where the potential or the risk lies.
Looking at the people behind the business is also essential. Their decisions and choices affect how the business and its people are performing.

Great leaders create a positive impact across the entire organisation that adds value to their employees, clients and the entire community. Our client's leadership skills and also their character matter to us. Their great achievements contribute to our success. We see it in those numbers...

The Leadership programme is one of our contributions to developing quality leaders and quality results that are aligned with our core values.
What is it all about
Social and emotional learning is different from cognitive and technical learning, and it requires a different approach to leadership training and development.

Cognitive learning involves allowing new information into existing frameworks of knowledge and understandings, enlarging and enriching the corresponding neural circuitry.

Emotional learning involves all the above and more. It requires that we also engage the neural circuitry where our social and emotional habits are stored. Changing habits is a more challenging task than simply adding new information to old.

Developing the Emotional Intelligence required for excellence in Leadership involves challenging the habits that are sabotaging the leader's strategic intentions.
The "True Leadership - Leading from Within" programme brings mindfulness to what a person does automatically and spontaneously, often with little awareness of choosing to do so and to use an analogy, it is as a reboot to their social and emotional system.
Who is this for
Executives and Team leaders.
In theory, any leader can learn this. However, in practice, only the curious, the open, the responsible and determined show results.
How and when
In this interactive training programme, the participants learn and practice mindfulness, emotional intelligence, and neuroscience for inspiring well-being, high performance and enhanced leadership at work.
It involves participants in an integrated, comprehensive progression of theory and exercises starting from the basics to advanced, for the acquiring and mastering of emotional and social skills of personal and business leadership.
Note:
Note: A total of seven days spread over two months are structured as follows:
Three days for learning the fundamentals of EI and self-awareness, followed by:

Two days self-management and social skills,

Two days relationship-management.
Also:
All need assessments, feedback, and evaluation take place at our office in Parnell.

All retreat days are held in Pauanui, Coromandel.

Food, accommodation, and training materials are all included in the course fee
The programme includes:
seven days retreat in Pauanui (3+2+2),
three individual assessments and
setting up a practice group.
1. Individual needs assessment From October 9th
2. Three-day retreat - Fundamentals of Emotional Intelligence 17th to 19th of October
3. Individual assessment of learnings and further needs From October 30th
4. Two-day retreat 2nd and 3rd of November
5. Individual assessment of learnings and further needs From November 13th
6.Two - day retreat 29th and 30th of November
7. Practice group From December 4th
This programme is designed to...
• Enrich your communication style and strategies.
• Strengthen your conflict resolution and stress management skills.
• Boost your ability to lead a high-performance team.

We explore and develop the soft skills that leaders must employ to build profits and productivity.
This programme is based on the work of Dr. Marshall Rosenberg of the Centre for Nonviolent Communication and Dr. Daniel Goleman of the Consortium for Research on Emotional Intelligence in Organisations at Rutgers University. It is led by Camelia Petrus, PGDip. Psychology, NVC, NLP, Counselling, Member of NVC Aotearoa.

Nonviolent Communication (NVC)
Nonviolent Communication is a communication process that "helps people to exchange the information necessary to resolve conflicts and differences peacefully".
Marshall Rosenberg says: "Every criticism, judgment, diagnosis and expression of anger is the tragic expression of an unmet need."

Emotional Intelligence (EQ)
Emotional intelligence is as important as IQ for success and is a skill that can be taught and cultivated.
Daniel Goleman says: "If your emotional abilities aren't in hand if you don't have self- awareness, if you are not able to manage your distressing emotions, if you can't have empathy and have effective relationships, then no matter how smart you are, you are not going to get very far."
Benefits
The most common factor that leads to issues in the workplace is communication deficiency that creates disengagement and doubt.
A leader lacking in emotional intelligence is less able to estimate the needs, wants and expectations of those they lead. Leaders who react (rather than respond) from their emotions without filtering them create doubt amongst their employees and jeopardize their working relationships.

The capacity to be intuitively in tune with yourself and your emotions, as well as having solid situational awareness is a powerful tool for leadership.

The act of intuitively knowing, understanding, and responding (not reacting) to emotions, overcoming challenges and stress in the moment, and being aware of your choice for words and actions as well as how your words and actions affect others, is described as emotional intelligence. Emotional intelligence for leadership consists of these four attributes: self-awareness, self-management, relationship management, and effective communication.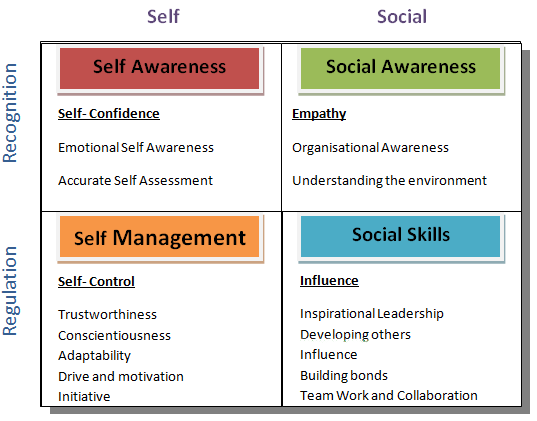 Inspired by Jackie Mills
This programme was developed in response to a request from Dr. Jackie Mills, chief creative officer of Les Mills International Ltd.
Jackie asked Camelia for a training programme that would enhance her ability to maintain authentic and open relationships with others and enhance her ability to inspire them.
"Hi Camelia. I would like your help in training me in this powerful communication please. I would like to learn as soon as possible if you are open. Jackie"
Emotionally Intelligent Leaders
Manage well personal feelings along with the moods and emotions of others.

Successfully operate within the norms established for each particular role they have.

Easily identify minor conflicts so that project more important issues can take precedence.

Have the ability to alter other team members' responses to their actions and actually guide interactions to meet desired goals.

Understand how to self-regulate emotional responses in a rational manner.

Understand social expectations of their actions.

Remain in control in situations that might prove detrimental to overall effectiveness.

Serve as a transformational influence over team members

Facilitate team member interaction dynamics, build interpersonal trust, and inspire team members to implement the articulated vision

Feel more secure in their ability to control and influence life events
Limited to 8 participants
Each opening is strictly limited to a maximum of 8 participants - all leaders of similar caliber.
Facilitator
Camelia Petrus is a Topic Leader and Consultant on the alliance for Business and Personal Development that leads to quality improvement initiatives that enhance Leadership Communication in NZ's corporate world.
She is utilising Neuroscience of Emotion to improve Empathy and Relational skills in leadership.
Action required
Contact Camelia Petrus now with your questions and to register your interest.
Ph.: 09 366 6005
Mobile: 021 1036 811
Email camelia@lpca.co.nz
There are 4 openings remaining for the Spring programme. We expect the programme to fill quickly so you must take decisive action if you think this might be for you to avoid missing out.

Testimonials:

The Leading From Within 'True' Leadership Programme has taken a seed of interest in NVC and, for me it has germinated a flowering plant. It has provided a vocabulary and a framework for handling difficult conversations. I have already seen significant changes in the way I interact with my family - previously messy and angry situations are now calm and resolved to everyone's satisfaction. I now have a great desire to connect with people and make their life - and mine - more wonderful.
Shortly, I will be leading similar training in my workplace, to hopefully sow, nurture and grow multiple seeds of NVC practice within our company. We believe this will significantly enhance the culture and communication in our organisation, as it is already doing.
David White, Fraedom - Aucklnad, NZ
___________________________________________________________
I too wanted to express my thanks for a fantastic weekend retreat. I trust that each one of us is able to transition our learnings from the weekend into our regular day which, I would have to say, is proving challenging with old habits raising their ugly selves. Thankfully I am a lot more aware and working on 'stopping' myself before I plunge in! It is very interesting to take that step back and reflect on ourselves so may I encourage each of you to do the same as we grow together on this journey.
Camelia is:
Passionate, committed, trustworthy and enthusiastic

Intelligent, learned and discerning

Relational, caring and joyful

Real, fair and compassionate
Tony Stanley, Team Leader Serko - Auckland, NZ
___________________________________________________________
I have had the biggest breakthrough which I feel so excited about it is Shrek donkey like..... through the NVC process last week I worked out why I felt deflated, demotivated and generally foul after each filming of our classes (at work the big thing we do every 3 months). It is because I have a need for celebration but my strategy in fulfilling this need was unsuccessful (for 37 years!)
I now have a new strategy and it feels successful and I feel happy beyond belief.
Jackie Mills | Chief Creative Officer | Les Mills International
___________________________________________________________
You might like to make sure that you do not miss this opportunity for a life changing experience. Call or email Camelia today.
Ph. +64 211036811. Email: camelia@lpca.co.nz