Description


Leading the transformation of the New Zealand energy sector
Come and hear our last energy leaders' session for 2016 with Vector's Chief Executive, Simon Mackenzie speaking about Vector's vision to create a new energy future on Tuesday, 8 November 2016, 12.00 pm – 1.30 pm at the BusinessNZ Energy Council.
Vector is New Zealand's largest distributor of electricity and gas. As a leader of the energy sector's transformation to a new energy future, Simon will share Vector's views on the future of energy infrastructure and the challenges and opportunities this creates.
---
This event will be followed by an opportunity to interact with Simon and other participants while enjoying a light lunch from 1.00 pm – 1.30 pm.
Press officers by closed invitation only.
---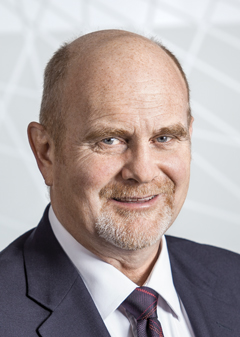 ---
Biography
Simon Mackenzie
Simon was appointed Group Chief Executive in February 2008 and has been with Vector for 16 years.
He has extensive experience in the infrastructure sector, including strategy, regulation, network management, information technology and telecommunications. In addition to international experience in the construction and consultancy sectors, Simon has tertiary qualifications in engineering, finance and business studies, and has completed the Advanced Management Program at the Wharton School, University of Pennsylvania.
---