LEANZ AGM and Panel on Commerce Commission's New Market Studies Power - How...
Description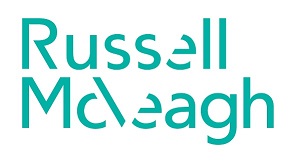 AGM and Panel on Commerce Commission's New Market Studies Power - How Should It (Not) be Used?
The Law and Economics Association of New Zealand, Inc. (LEANZ) and Russell McVeagh invite you to the LEANZ AGM and a panel format discussion on the proposed market studies power for the Commerce Commission.
Where/When:
Monday, 25 June 2018 at Russell McVeagh, level 24, 157 Lambton Quay, Wellinton
Refreshments from 5 p.m. (note earlier time than usual to accommodate AGM)
AGM to start at 5:30 p.m. sharp, with the panel discussion to follow shortly thereafter.
Panellists include very experienced economists and lawyers offering different perspectives on the proposed new power:
Neil Anderson, Partner, Chapman Tripp
Neil is a corporate and commercial partner in Chapman Tripp's Wellington office focusing on competition, regulatory and antitrust law.
Pat Duignan, Principal, Munro Duignan Consulting
Pat Duignan was General Manager Finance for Telecom Corporation and subsequently served two terms as a member of the Commerce Commission. He has advised private and public sector clients on a wide range of corporate finance and regulatory issues.
Troy Pilkington, Partner, Russell McVeagh
Troy is a partner in Russell McVeagh's Auckland office. His practice involves competition consumer, and regulatory law and litigation.
Peter Wilson, Principal Economist and Head of Auckland Business, NZIER
Peter has over 30 years' experience in the public and private sectors, including time as a senior policy manager, economic adviser and commercial strategist.
Panel topic:
The Government recently introduced a Bill to empower the Commerce Commission to undertake market studies into any factors that may affect competition for the supply or acquisition of goods or services. The Panel will discuss how this proposed new power might develop in practice, including such questions as:
How can the Commission determine its choice of markets to study and process of study so as to have the maximum beneficial effect on competition in the New Zealand economy?

How might the exercise of the power give consumers confidence that they are being well served by a particular market structure?

What kinds of internal disciplines or protocols might the Commission adopt to create a framework that might help ensure the power is used to best effect?

What level of information might the Commission publish about the power?

How will the scope of the power be defined, on an ongoing basis?

Are there industries that might be early targets of the powers?

Are there international models that could provide guidance?