LEANZ Auckland - Lunchtime Seminar - The Blockchain & Smart Contracts: A Pr...
Description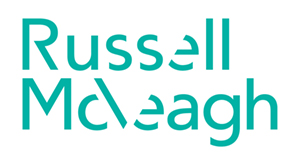 Russell McVeagh and LEANZ have the pleasure of inviting you to a working lunch seminar:
Topic: The Blockchain & Smart Contracts: A Practical Introduction for Policy Experts
Speaker: Paul Salisbury, 3months.com and BlockchainLabs.nz
Date: Thursday, 17 August 2017
Venue: Russell McVeagh, Vero Centre, Level 30, 48 Shortland Street

Time: 12:00 pm for light lunch and refreshments, for a 12:30 pm seminar start.
About the topic:
Blockchains present a paradigm shift from traditional system architectures and have the potential to disrupt both public and private sectors. As such, it is prudent to first understand the strengths & weaknesses of the technology and then build on a common approach to assessing the potential use cases.
The session will cover: What are the defining features of a Blockchain, Strengths & Weaknesses, Current/Potential use cases across industries, How Smart Contracts extend what is possible, Data Ownership/Data Commons, Policy/Regulatory issues and adoption.
Followed by Q&A.
About the speaker:
Paul Salisbury works with companies to gain insight into disruptive and emerging technologies and is recognised as a thought leader around practical use cases for Blockchains & Smart Contracts. In addition to undertaking Blockchain projects across various industry sectors, he also facilitates Executive Workshops with Tech Futures Lab to help decision makers navigate the potential risks & opportunities of working with Blockchains. Paul is co-Founder of BlockchainLabs.nz and is on the committee of Blockchain Association with a focus on education and increasing adoption in New Zealand.
Lawyers may note that if this seminar is part of your learning objectives in your CPDPR, then the seminar can count for 1 hour of your 10 CPD hours. Please approach a LEANZ committee member at the seminar to register your request for CPD confirmation.
Inquiries: richard.meade@cognitus.co.nz.