LEANZ Auckland Seminar - Can Kiwis Fly? Improving New Zealand's Productivit...
Description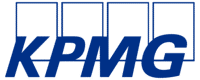 KPMG and the Law & Economics Association of New Zealand Inc. (LEANZ) have the pleasure of inviting you to an evening seminar by Paul Conway on improving New Zealand's productivity perofrmance.
Title: Can Kiwis Fly? Improving New Zealand's Productivity Performance

Speaker: Paul Conway, economic consultant at the Bank of New Zealand.
Location: KPMG, 18 Viaduct Harbour Avenue, Auckland 1010.
Date: Wednesday, 29 May 2019.
Time: Refreshments from 5:30 pm for a 6:00 pm seminar start, with an opportunity for further refreshments until 7:30 pm following the conclusion of the discussion and question time at 7:00 pm.

Topic:
New Zealand's poor long-run productivity performance has puzzled domestic economists and international observers for decades. In this seminar, Paul Conway will outline the broad reasons why New Zealand businesses have generally struggled to improve productivity. Against the background of ongoing changes in technology and in the global trading environment, he will also put forward a number of high-level policy suggestions aimed at countering the economic forces that have constrained productivity growth in New Zealand. Getting this right requires a deep understanding of New Zealand's productivity track record and potential in the 21st century global economy. This presents a major challenge for the New Zealand public sector and business community.
About the Speaker:
Paul Conway is currently working as an economic consultant at the Bank of New Zealand. He previously spent seven years as the Director of Economics & Research at the New Zealand Productivity Commission. Much of Paul's work at the Commission was focused on firm-level productivity and understanding the obstacles New Zealand businesses face in using technology to improve performance. Paul has extensive international experience and has previously worked at the OECD and with the World Bank. He has also worked at the Reserve Bank of New Zealand and Westpac.
Queries about the event can be directed to:
Richard Meade, richard.meade@cognitus.co.nz
FRIENDLY REMINDER ABOUT 2019 LEANZ MEMBERSHIPS:
Many thanks to all our members who have already renewed their LEANZ membership for 2019 - your ongoing support is greatly appreciated. LEANZ's work is supported entirely through voluntary donations, the generous support of our event hosts, and the time freely given by our speakers and LEANZ's organising committee members.
As well as supporting LEANZ's work, members are entitled to vote at our AGM. If you would like to renew your membership for 2019, or to become a LEANZ member, please consider visiting our membership page at: http://www.leanz.org.nz/membership.
CPD Hours:
Lawyers may note that if this seminar is part of your learning objectives in your CPDPR, then attendance at this event can count for one hour of your 10 CPD hours. Please contact a LEANZ representative at the event to confirm your attendance.