Description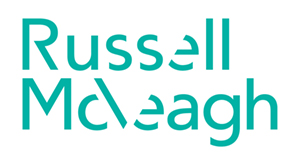 Russell McVeagh & LEANZ have the pleasure of inviting you to LEANZ's final Auckland seminar for 2017:
Topic: Lessons from the Sky/Vodafone merger (from an Economist and a Lawyer)
Speakers: Dr Bronwyn Howell and Sarah Keene
Date: Tuesday, 21 November
Venue: Russell McVeagh, Vero Centre, Level 30, 48 Shortland Street, Auckland
Time: Refreshments from 5:30 pm, for presentations and discussions commencing 6:00-7:00 pm, followed by an opportunity for further refreshments until 7:30 pm.
About the discussion:
The Sky/Vodafone merger is an early example of the Commerce Commission applying competition law in an environment where technology change is bringing about new forms of competition and business models, with incumbent firms having to adapt to compete. Were the existing frameworks up to the challenge? Are new tools required, or different approaches to applying existing tools? Is the merger control regime fit for purpose in dynamic and disrupted industries? What lessons can we draw from this merger for dealing with future competition issues? Bronwyn Howell and Sarah Keene offer perspectives as protagonists with opposing views on the merger, from economics and the law respectively.
About the speakers:
Dr Bronwyn Howell is an undergraduate programme director at the school of management at Victoria University of Wellington. Her current research interests relate to the application of risk, risk management and decision-making under uncertainty to governance and management in regulated and government-funded industries, and in public-private partnerships. With Professor Petrus Potgieter of the University of South Africa she co-authored a study into bundling and market definition aspects of the Sky/Vodafone merger. Bronwyn was previously general manager of the New Zealand Institute for the Study of Competition and Regulation. Bronwyn and Petrus are board members of the International Telecommunications Society.
Sarah Keene heads Russell McVeagh's competition law practice. She specialises in competition, consumer and regulatory law and litigation. Sarah's tech sector experience includes advising Fairfax and NZME in relation to their proposed merger authorisation, and assisting Spark in relation to a number of high profile mergers and acquisitions. Sarah is individually recommended in Chambers Asia Pacific 2017, and for consecutive years since 2016 won the New Zealand competition and antitrust lawyer of the year by the International Law Office Client Choice Awards. She is listed in the Best Lawyers® guide as a leading lawyer in Competition and Consumer Law in New Zealand. She has been featured in Global Competition Review's '100 women in Antitrust', 'The International Who's Who of Competition Lawyers and Economists', and is ranked as a leading practitioner by Asialaw and Euromoney
Lawyers may note that if this seminar is part of your learning objectives in your CPDPR, then the seminar can count for one hour of your 10 CPD hours. Please contact a LEANZ representative at the seminar to confirm your attendance.
Inquiries to: richard.meade@cognitus.co.nz