Event Information
Location
Bell Gully
48 Shortland Street
#Level 21
Auckland, Auckland 1140
New Zealand
Hear from two Resource Management Review Panel members and an economic discussant on proposed changes to the RMA - major reform in 2021
About this event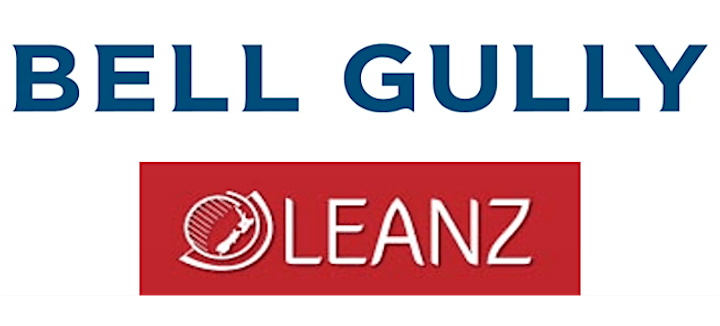 Bell Gully and the Law & Economics Association of New Zealand Inc. (LEANZ) have the pleasure of inviting you to the following Auckland seminar:
Title: Resource Management Review Panel Recommendations for RMA Reform
Speakers: A presentation by Dean Kimpton and Amelia Linzey of the Resource Management Review Panel, and an economic discussion by Peter Wilson of NZIER
When: Tuesday 9 February 2021, 5:30-7:30 pm (refreshments from 5:30 pm for a 6:00 pm seminar start, with an opportunity for further refreshments until 7:30 pm following the conclusion of the presentation and question time at 7:00 pm).
Where: Bell Gully, Level 21, Vero Centre, 48 Shortland Street, Auckland (please note that a separate invitation will be circulated for the Wellington version of this event)
Topic:
In 2020 the independent Resource Management Review Panel, chaired by retired Court of Appeal Judge, Hon Tony Randerson, QC, released its report New Directions for Resource Management in New Zealand. The review was the most significant, broad ranging and inclusive of its kind to take place since the Resource Management Act (RMA) came into force in 1991.
The review process was an opportunity to design a new system for resource management in New Zealand that delivers better outcomes for our environment, society, economy, and culture. The Panel came up with a large number of recommendations that will reorient the system to focus on delivery of specified outcomes, targets and limits in the natural and built environments.
Dean Kimpton and Amelia Linzey of the Resource Management Review Panel outline proposed reforms, with an economic discussion provided by Peter Wilson of NZIER.
Dean and Amelia will each present for around 20 minutes, and Peter will present for around 10 minutes, following which presentations there will be around 10 minutes of moderated Q&A.
Speaker Details:
Dean Kimpton has been Chief Operating Officer at Auckland Council and Managing Director at engineering and planning consultancy AECOM. He is currently a member of the Building Advisory Panel for the Ministry for Business, Innovation and Employment, and has previously been a board member of Infrastructure New Zealand. He is a qualified civil engineer and is a Past President of Engineering New Zealand.
Amelia Linzey is a leading planner. She is Senior Technical Director of the planning team at engineering and planning consultancy Beca. Amelia has been a member of the Advisory Board for the New Zealand Sustainable Business Council and an editor for the New Zealand Planning Institute's official journal.
Peter Wilson is Principal Economist and Head of Auckland Business at NZIER. He has over 30 years' experience in the public and private sectors, including time as a senior policy manager, economic adviser and commercial strategist. His professional interests range over regulatory economics, local government and planning to climate change and social policy. He is experienced in designing practical and low-compliance cost regulatory regimes.
 Queries about the event can be directed to LEANZ's Auckland Vice President:
Richard Meade, richard.meade@cognitus.co.nz
CPD Hours:
Lawyers may note that if this seminar is part of your learning objectives in your CPDPR, then the seminar can count for one hour of your 10 CPD hours. Please email the LEANZ contact above to request confirmation of your attendance.
Date and time
Location
Bell Gully
48 Shortland Street
#Level 21
Auckland, Auckland 1140
New Zealand