Description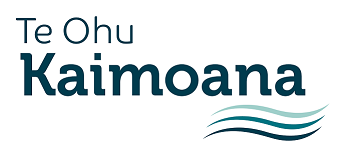 Chapman Tripp, Te Ohu Kaimoana and the Law and Economics Association of New Zealand, Inc. invite you to an evening seminar with Professor Gary Libecap on:
How to make New Zealand a world leader in marine conservation
Speaker: Dr Gary D. Libecap
Location: Chapman Tripp,Level 17, 10 Customhouse Quay, Wellington
Date and time: Thursday 16 May 2019, 5:30pm – 7:30pm. Refreshments and nibbles from 5:30pm for a 6:00pm seminar start. Further refreshments and nibbles available until 7:30pm following the conclusion of the presentation and question time at 7:00pm.
Topic:
World-wide preservation and conservation of the marine environment has never been more topical or urgent than it is right now. "We need to do more" and "we need to act now" – but what is it that we should be doing to protect and enhance our marine environment and resources, and how?
To date, many solutions have been proposed to address the issue with one of which being Marine Protected Areas (MPAs). The concern about marine conservation is not questioned, but the method is. In this seminar Dr Gary D. Libecap will dissect the important questions surrounding MPAs, such as:
Are MPAs the best approach to conserve the marine environment in the long term?
Have we considered the impacts on local populations?
Can an approach that measures the tools generate meaningful, long-term conservation?
It's time to discuss the effectiveness and status of Marine Protected Areas (MPAs) around the globe, and consider how Aotearoa could lead they way for marine conservation through building on the Quota Management System and the Fisheries Settlement.
About the speaker:
Dr Gary Libecap is a Distinguished Professor of Corporate Environmental Management in the Bren School of Environmental Science & Management and Distinguished Professor of Economics at the University of California, Santa Barbara. He also is Research Associate at the National Bureau of Economic Research in Cambridge, MA., Senior Research Fellow at the Hoover Institution, Stanford University, and Senior Fellow at the Property and Environment Research Center, PERC, Bozeman, Montana. He was Pitt Professor of American History and Institutions, Cambridge University, Economics Faculty and Saint Catharine's College, 2010 - 11. He received his PhD from the University of Pennsylvania and a BA from the University of Montana. His research focuses on the role of property rights institutions in addressing the open access losses for natural resources such as fisheries and freshwater, as well as the role of water markets in encouraging efficient use and allocation.