Description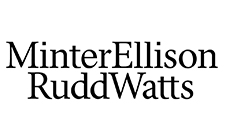 MinterEllisonRuddWatts and the Law and Economics Association of New Zealand, Inc. (LEANZ) invite you to an evening seminar with Professor Brian Silverman.
Date/time: Tuesday, 6 November 2018, refreshments from 5:30 p.m. with seminar start at 6 p.m.
About the topic:

A long line of research in Law & Economics studies the optimal design of contracts between organisations. However, many of the usual tools available to private firms, such as the allocation property rights and equity between the parties, are unavailable to public organisations. Professor Silverman will talk about the options governments have to overcome these problems, particularly when they are contracting with with private firms to generate innovation.
About the speaker:
Brian Silverman is a Professor of Strategic Management at the Rotman School of Management at the University of Toronto. After completing a BA in Economics at Harvard University, he started his career as paralegal at Nutter, McClennen & Fish, P.C. in Boston (Louis Brandeis's firm!). Realising he did not want to become a lawyer, he then worked for a couple of years at Temple, Barker & Sloane, Inc., a management consulting firm that is now part of Oliver Wyman, and co-founded a small consulting firm specializing in intellectual capital management, known as ICM Group. Following this sojourn in the business world, he did a MBA at MIT's Sloan School of Management and went on to University of California at Berkeley to obtain a MA in Economics and a PhD in Business Administration. In 1995 he joined the faculty at the University of Toronto's Rotman School of Management, before moving to Harvard Business School in 1998. Realizing the error of his ways, he rejoined the Rotman School faculty in 2001.