Discover ways to 'Keep Learning' in person & through apps.
About this event
Maria from the Ashburton Learning Centre (ALC) will explain what courses and opportunities are available at ALC and share with us some useful educational apps we can access on our phones or devices.
Ashburton Public Library staff will then let us know about opportunities for learning that exist at and through the library. There will be time for questions.
This event is suitable for adults of all ages and we warmly welcome migrants and newcomers to Mid Canterbury to join us. Children are welcome, activities will be available to keep them occupied so parents can attend this free event.
This is one of five events that Keep Learning Mid Canterbury is organising during Mental Health Awareness Week (starting 27/9). Each day there is an event focusing on one of the 5 Ways to Wellbeing. KEEP LEARNING is this event's focus. You will get tools and tips to help you KEEP LEARNING.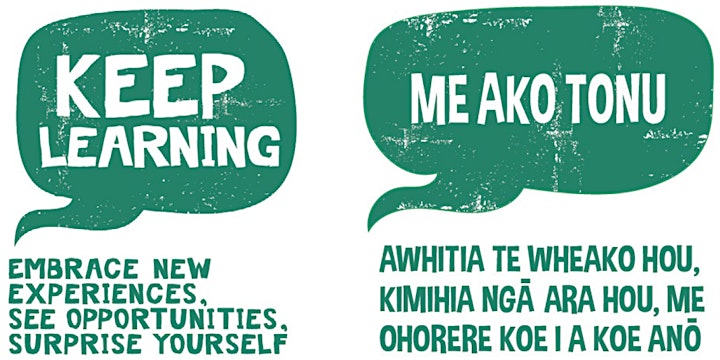 Organiser of Learning Apps & Opportunities
Keep Learning Mid Canterbury provides opportunities for Adult Community Education and is run by Connecting Mid Canterbury Charitable Trust. Each school term we put out a programme of approximately 10 learning events, open to the whole community. Volunteers & professionals share their skills and passions with others who come along - some events are free while others have a fee. Sometimes Mid Canterbury TimeBank members can pay in time credits and other community members pay with money.
Follow the Keep Learning Mid Canterbury Facebook Page to see what other events we have organised.