Description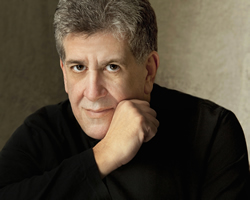 Have you heard of Elliot Masie?
A global leader focused on the changing world of the workplace, learning and technology.
And he is visiting Auckland on Wednesday June 11 as part of his world tour.
Elliott Masie is a provocative, engaging and entertaining futurist, analyst and speaker. He is the editor of Learning TRENDS by Elliott Masie, an Internet newsletter read by over 52,000 business executives worldwide, and a regular columnist in professional publications, including CLO Magazine. He is the author of a dozen books. He has almost 8000 Twitter followers
Elliott Masie will generously host a 3 hour meeting for New Zealand Learning and Training Professionals.
Elliot has a vast global network and spots trends as they happen. So if you want to keep up to date on the latest trends, and hear more about what's hot in L&D come along to this event. He will cover:
Learning Personalization

Learning Compression

Collaboration and Social Learning Designs

Lazy LMS

Big Learning Data

Technology that Will Disrupt Learning
But not only that, he wants to hear your views too.
So come along for a relaxed and informal session, with Elliot Masie.
Wednesday, 11 June, 8-11am
Organiser of Learning trends in with Elliot Masie
Connecting Visionary Organisations to World Class Learning Technology
Bloom Learning Technologies are Learning & Development Specialists.  We have people, tools and technology to help L&D professionals get better business results for the companies they serve.  
For news, trends, events and more, visit us at www.bloomlearningtechnologies.co.nz