Celebrating excellence in Educational Facilities, an event to announce the Winners of the LENZ AWARDS 2020
About this Event
Join us to celebrate excellence in innovative learning environments, as Learning Environments New Zealand announce the Winners of the LENZ AWARDS 2020.
Come along to hear our speakers illustrate some of the latest research and reflections in the educational realm.
Dr Jo Fletcher is an associate professor in literacy education in the School of Teacher Education, University of Canterbury. She began her career in education as a primary teacher. Her research interests are in supporting learning in schooling with focus on innovative learning, literacy education and supporting diverse learners.
Dr John Everatt is a professor in Dyslexia in the School of Teacher Education, University of Canterbury. John is internationally respected as a leader in research that explores students with learning difficulties.
John and Jo have been researching together in the area of innovative learning environments for the last 3 -4 years and Yogeetha is one of their doctoral students.
Yogeetha Subramaniam is a doctoral student at the University of Canterbury. Prior to commencing her doctorate she was a lecturer in education at the Help University in Malaysia. Her research investigates the teaching of reading in innovative learning environments and in traditional single teacher classrooms.
The presentations will be followed by the announcement of the Winners of the LENZ AWARDS 2020.
In a year of challenges, it is opportune and important to celebrate the achievements of educators, policy makers, project managers, together with architects and designers, who have delivered excellence in educational projects.
In the inaugural LENZ AWARDS 2018 edition, the Overall Winner was Cathedral Grammar Junior School, in Christchurch, by Andrew Barrie Lab and Tezuka Architects.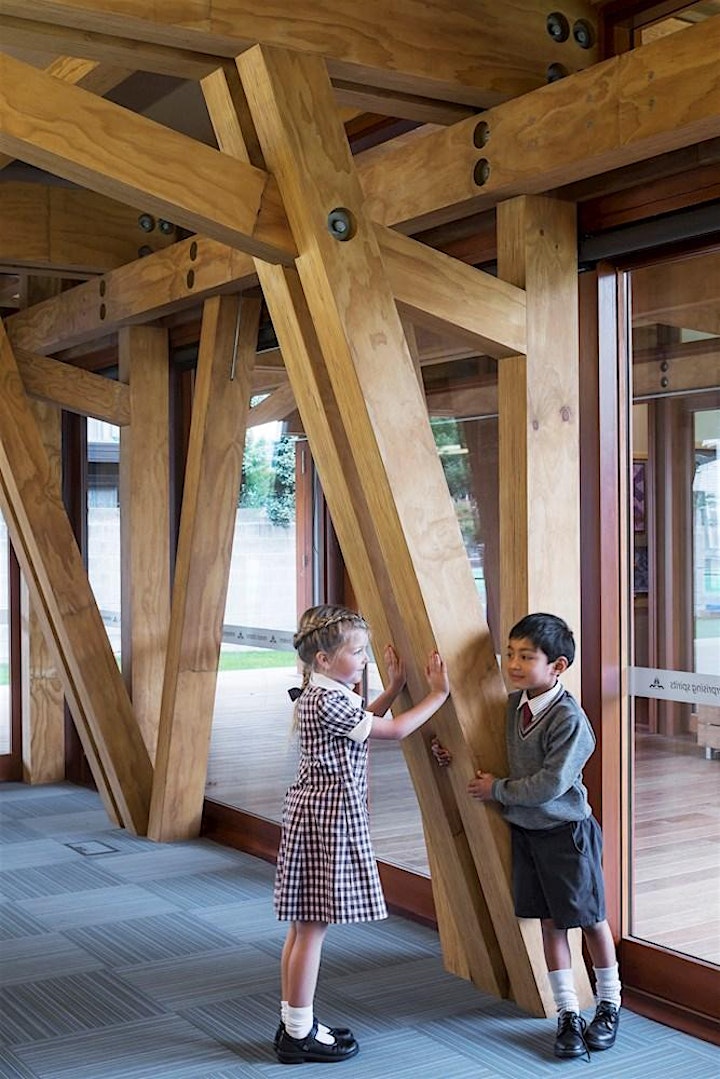 The event starts at 5:30pm with some networking time as attendees gather, followed at 6:00pm by the presentations and at 6:40pm LENZ AWARDS announcements.
Refreshments will be provided.
COST:
- All non-LENZ members - $20.
- Learning Environments New Zealand members - free.
Members please e-mail nzadmin@a4le.org.nz for the promotional code to access your ticket discount.
* If you are interested in becoming a Member and enjoying our events and excellent networking opportunities without charge please send a message to nzadmin@a4le.org.nz
Registered Architects can apply for 5 CPD points for attending this event.
At our face-to-face events, LENZ will be following NZ Government guidelines.
LENZ ask you to not attend the event, if you are feeling unwell, reflecting the "Stay home if you're sick" best practice policy.
The event is kindly sponsored by: