Let's Jingle & Mingle - Celebrate the festive season in style - Networking...
Description
Please drop in for a toast of good cheer, to the holiday season, and the coming New Year.

Have you had a hectic year? Silly season well and truly kicked in? Well, take time out and join us for our last event of 2019.

Miele will be hosting our very first "GNZCC Decorate Off" & Networking evening together with Dr Oetker and Queen Fine foods. (Partners of The Great Kiwi Bake Off)

For those keen bakers out there, roll those sleeves up, don those pinnys and showcase your skills.

Schedule so hectic you can't join the bake off?
That's ok, meet us at 5.30pm, and we will have the chilled beverage's and scrumptious nibbles ready and waiting for you. If you would like to decorate cookies and cupcakes, join our event at 4 pm and register here.

Don't miss the last opportunity to catch up one last time this year with your fellow GNZCC team, members and guests to reflect the year and enjoy the Christmas season. As always, don't forget to bring your little elf (aka Young Professionals) with you.
A joint Event with: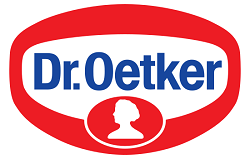 Cancellation Policy
Cancellations must be received 7 clear working days prior to the event. Substitutions are permitted if you can no longer attend.
Media Policy
Events organised by the GNZCC may be photographed or filmed for use in the GNZCC newsletters, website and other publications for promoting the work of the GNZCC. The database of the attendees may be shared with the principal sponsor. If you do not wish your picture taken, or your details to be shared, please let us know.
Privacy Policy
The provision of your data takes place via a web application on the internet. Therefore the confidentiality, the integrity (inviolability), the authenticity and the availability of personal data cannot be guaranteed.