Description
If you want to pay by online bank transfer or cheque please click 'Show other payment options' under the big green Order Now button and then click on 'Pay Offline'.
STOP PRESS: CLICK HERE TO VIEW THE CHILDREN'S PROGRAMME .

LIMMUD NZ is the most exciting event of the Jewish year in New Zealand.
Our jam-packed schedule begins on Shabbat at 12.30pm, continues on Saturday night, through to Sunday night.

If you have any problems with registration please contact Maxine or Glynne at info@limmud.org.nz.
To keep in touch with LIMMUD NZ you can 'Like' us on Facebook or subscribe to our mailing list.
Look forward to seeing you there!
Programme and Presenters
Take a look at our interactive programme! You can view it as a list or in detailed format.
Hover over the session name to find out who is presenting it. Tag the sessions you're interested in and see what your friends are going to!
To see our presenters for this year, click here.
You can view the children's (age 5-12) programme for Sunday at limmud.org.nz/child-programme.pdf. Parents and caregivers, please read below under the heading 'children's sessions', for important information!
Payment Issues
Being unable to pay is not a reason to miss LIMMUD. If you are unable to pay please complete this form and we will contact you to discuss how you could contribute. All requests to contribute time rather than money will be treated in confidence.
Food
Kosher food is included.
Special Discount for Wellingtonians and Other Out of Towners
A 50% discount is available on selected tickets for those who need to fly in order to attend LIMMUD NZ, e.g., those from Wellington and the South Island. To receive the discount click on "enter promotional code" under the ticket prices and enter the word outoftown in the space provided. Please note this discount is available for NZ residents only.
Youth Movement Tickets
Bnei Akiva senior chanichim & madrichim must book separately through Bnei Akiva UNLESS included in a Family Ticket (in which case please state you belong to BA where indicated on the registration form).
Bnei Akiva
See information at www.bneiakiva.org.nz/limmudNZ. For enquiries contact Anthony Beinart-Smollan: merakez@bneiakiva.org.nz
Habonim
Register directly for a Youth ticket on the LIMMUD registration form above.

Any questions, contact Tali Josephs: talijosephs@hotmail.co.nz
Children's sessions
LIMMUD is running sessions for children (5-12 years old) on Sunday this year.
When you arrive at LIMMUD you will be asked to register your child and collect their lanyard which they need to wear all the time while they are at the site. Children will not be allowed to enter the LIMMUD site without having been registered by a parent or other named and present adult. You will also be asked for your mobile phone number so that we can contact you should any issue arise. Your child will need either yourself or another named and present adult to be at the site and responsible for them while they are at LIMMUD. You will not be able to just leave your child at the door.
Children will need to be signed into children's sessions and collected at the end of each session and for lunch. Your child is welcome at adult sessions if you wish to take them with you.
Parents with children under 5 who need a nanny service are asked to email info@limmud.org.nz at the time of booking. We will look at providing this service if there is sufficient demand.
The children's programme can be seen HERE. Numbers are limited!
Organiser of Limmud NZ 2014 - A Festival of Jewish Culture & Learning

LIMMUD NZ enables you to go one step further on your own Jewish journey. We're bringing lifelong Jewish learning to New Zealand. Join us for the incredible LIMMUD NZ conference and become a volunticipant!
With thanks to our sponsors: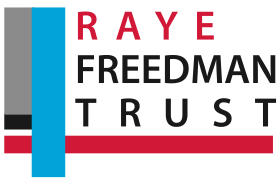 The Keren Or Trust
The Joseph and Stera Gutnick Mikvah Trust
Diocesan School for Girls
 all our other supporters and contributors