Location
Nelson
TBA
Nelson, Nelson 7010
New Zealand
Refund policy
Contact the organiser to request a refund.
Eventbrite's fee is nonrefundable.
Gone are the times when LinkedIn was just a platform to upload your CV. Build your presence, not just a profile & make your business grow!
About this event
Find out everything you ever wanted to know about how to make the most out of LinkedIn in 2020, and take your business/organisation to another level!
It's the perfect time to tap into the opportunities this platform has to offer, when a strong social media presence and the need to be discovered by customers is more important than ever.
Do you want to get top visibility for your business? Generate massive Brand awareness? Become the "Go-to person" in your industry? A place to reach out to your future customers? Even better - a place where you can make THEM come to you? Whether local or global...
Look no further! Raise your profile and get your product/service in front of the right people! LinkedIn is one of the biggest opportunities that you can now leverage to grow your business!
➡️Join in for this practical, hands-on workshop where we will cover how to:
💥get your LinkedIn strategy sorted,
💥optimise your profile so it attracts the right people,
💥learn how to connect and engage with the right people,
💥start creating content that will resonate with and convert your target audience
💥learn new video skills because video is THE way to go!
Everything in one spot to save you time & hassle, in a friendly & supportive environment. Stay ahead of the game! And have fun along the way!
***
In addition:
- Every participant will receive a summary that covers the most important points to make your learning process easier.
- An amazing opportunity to network & cooperate with other like-minded businesses, share best practices and form new partnerships.
Stay ahead of the game. Embrace the friendly algorithms. Unleash your true potential. Start using LinkedIn to grow.
Is this workshop for you?
YES, if:
You are a business owner/ leader / marketing/ sales professional who is looking to learn about the newest trends in social media, including leveraging video, to grow the business.
You have a LinkedIn profile and you can use the platform at a basic level.
You would like to stand out, be noticed, build your presence and showcase your expertise on social media.
You want to learn how to use LinkedIn for personal branding or to represent your company/ organisation in the best way.
You want to learn how to optimise your personal profile/company page quickly and efficiently.
You want to expand your professional network and connect with your future clients.
You want valuable tips you can implement straight away without spending hours researching on your own, in a fun and supportive environment.
Your Trainer
Bea Pole-Bokor | B!Social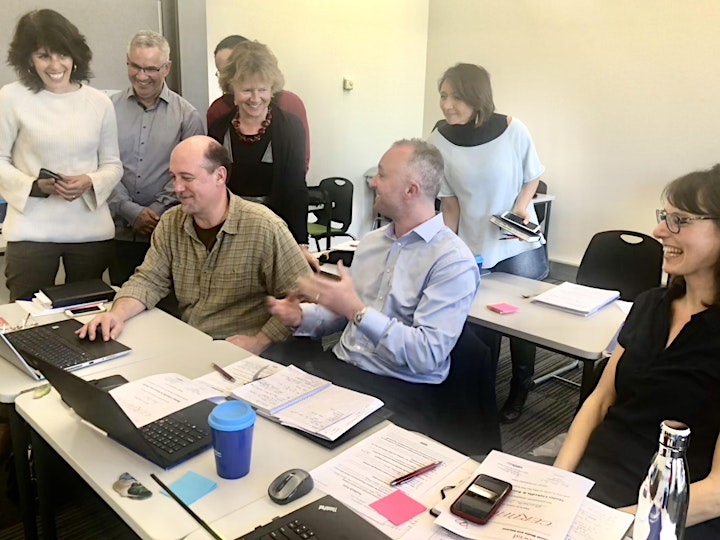 Terms & Conditions
For this workshop, all participants must have a LinkedIn profile set up and be able to use the platform at a basic level. Please bring your laptop if you can and your password ready to log in - please check in advance. Please also download the LinkedIn App on your phone before the workshop for maximum results.
All participants must pay for the workshop prior to attending.
The workshop's fee is non-refundable.
We reserve the right to cancel or postpone the event if required, in this case participants will be notified. The workshop is subject to a minimum number of attendees.
Participants give permission to photograph or record their image at any time during the workshop for use in marketing materials. Please let us know in advance if you wouldn't like to be recorded so we can accommodate your request.
Feedback, takeaways may be used as testimonials.
Participants agree to receive information by email from B!Social, including future business activities and events.
More details here.
This course is 100% recommended by all previous participants. Limited seats available in person. Please book to secure your spot. We are now excited to bring you this event online, too. Virtual tickets available. You can attend from anywhere, and hopefully will be able to tune in in real time or on a replay.
If you have any questions, you can contact the organiser here: info@bsocial.co.nz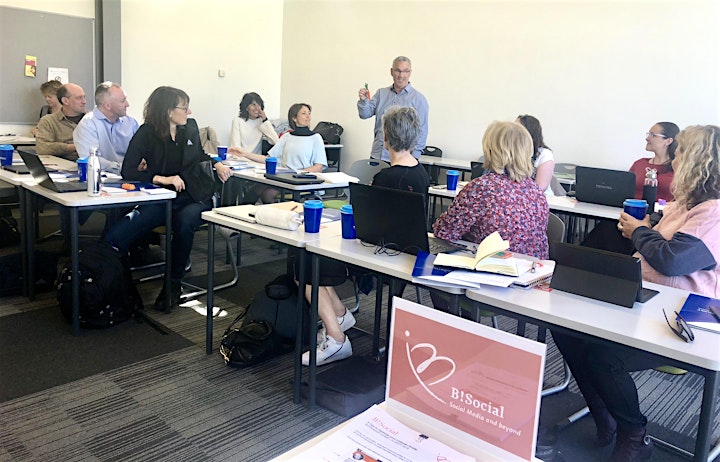 Testimonials
"Where do I start? Probably that Bea only wants the best for her clients. What an awesome combination of diplomat and social media guru, you know straight away that you're in safe hands.
Bea is fun, full of life and leaves you feeling confident and buzzing to try out your new skills. Always patient, and encouraging. Bea empowers her clients to fledge and give social media a go. Don't hesitate for one second about working with Bea."
Willow Duffy - CEO | Safeguarding Children Initiative
***
"Incredible day. Bea's been fantastic. We learned a lot about how to post correctly, structure your posts, how to network correctly. There are so many value aspects of LinkedIn which I never knew of.
Incredible coaching, incredible teaching, and couldn't credit Bea enough for educating me. Looking forward to the journey and putting it into action."
Paul Burt - Director & Business Owner | Computer NetworX Ltd (CNX)
***
"Really good day today, I was hard out on Instagram to start with, but now I've realised the value of LinkedIn to promote my personal profile and get my business to the next level."
Mark French - Business Owner | Marketing Essentials Ltd NZ
More testimonials here.