Description
LINKEDIN LOCAL HAMILTON - ART AND CREATIVITY
Back for 2020, Linkedin Local Hamilton connects people from across the Waikato business community.
Since the first event in early 2018, over 1300 people have attended Linkedin Local Hamilton. The events are free to attend, but there is also a donation ticket option. Through the events, we have raised over $10,000 for charity.
This time, we're hosted by the Meteor Theatre with the Hamilton Central Business Association. There will be a vibe quite unlike anything we've seen at a Linkedin Local Hamilton event.
The Meteor Theatre is New Zealand's largest 'Black Box' theatre. Built in the 1950s and with recent renovations, their vision is to enhance the performing arts in Hamilton and New Zealand. They provide a vibrant and thriving venue for theatre, music, dance, poetry, exhibitions, workshops, comedy, and more. The Hamilton Central Business Association help like-minded business owners connect, and they promote all things business in the Hamilton central business district.
The theme for the event is Art & Creativity.
We've had many business-related themes, so it is time for something fresh. After being at the Gallagher Performing Arts Academy for the last event of 2019, and now The Meteor Theatre, an arts theme seems appropriate. The Hamilton & Waikato region is home to a thriving community of artists and performers.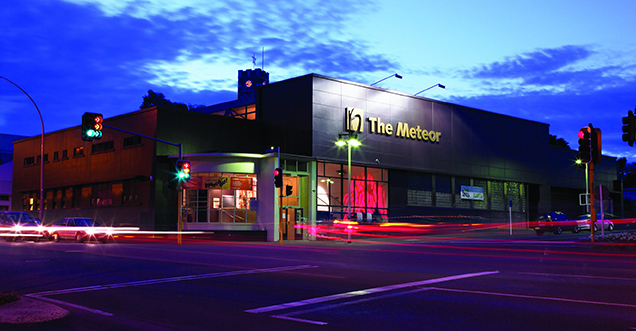 Sponsored by CHT Developments Ltd - Residential Development and Construction Specialists
Without sponsors, we wouldn't be able to provide you with free food & drinks, in such awesome venues. Thanks to CHT Developments for the support, check out their facebook page here.
---
What is LinkedIn Local?
The idea behind LinkedIn Local is to meet the person behind the LinkedIn profile. Taking relationships created online, and meeting in person. The events started in a small Australian town called Coffs Harbour, where a local woman asked her LinkedIn connections who wanted to meet up for coffee, and hash-tagged it #LinkedInLocal. 18 people turned up for coffee, but people reacted around the world, and the concept spread from city to city. Events have been hosted by people in over 600 cities around the world.
Our events begin and end with networking, which includes free food and drinks!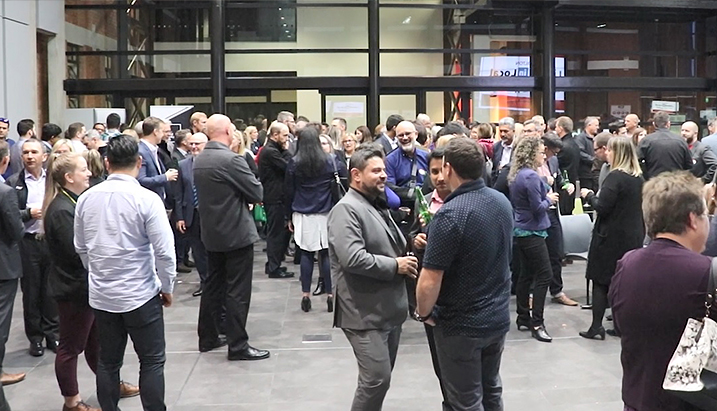 LinkedIn Local Hamilton empowers local Waikato business people, through the sharing of local success stories. The value of experience can't be replicated, and you never know what a story might inspire.
We have a different theme for each event, with a panel session of local business leaders. This portion of the night usually lasts around an hour, with a Q and A session finishing it off.
Event speakers
The speakers for our Art & Creativity themed panel are:
Paula Southgate
HAMILTON CITY MAYOR
Paula describes herself as passionate about Hamilton, its people and its potential. She was schooled locally at Hamilton Girls' High School and the University of Waikato, and has over 25 years of service to the community in local, regional and national roles.
Kelvyn Eglinton
CHIEF EXECUTIVE OFFICER - MOMENTUM WAIKATO
Momentum Waikato's role is to convene, connect and align generous people in the Waikato, to create a better Waikato for everyone.
They're coordinate the planning and development of the new Waikato Regional Theatre, as a transformational project for Hamilton, its CBD and the wider Waikato.
Ryan Hamilton
HAMILTON CITY COUNCILLOR | BUSINESSMAN
With a name like Hamilton, how can you not love this city!? Ryan is passionate about this city, and sees his role on the city council as a key way to both utilise his passions and skills for the betterment of the city and region.
Ryan was a long-time advocate and driver for the recently completed art mural on Wintec Wall, believed to be potentially the largest in the country at over 180 metres long.
Nancy Caiger
PHILANTHROPIST | BUSINESSWOMAN | ART ENTHUSIAST
Nancy has a gallery named after her at the Meteor Theatre, due to her personal contribution to its rebuild project. Nancy is both an art collector and a supporter of the wider arts community in Hamilton. Her contribution to Hamilton for services to the arts and community was recognised by a civic award in 2016.
She is the Chair of MESH Sculpture Hamilton, who is a charitable trust formed in 2010 by a group of business and community leaders to raise money for and commission nationally significant artworks, which are then gifted to the city.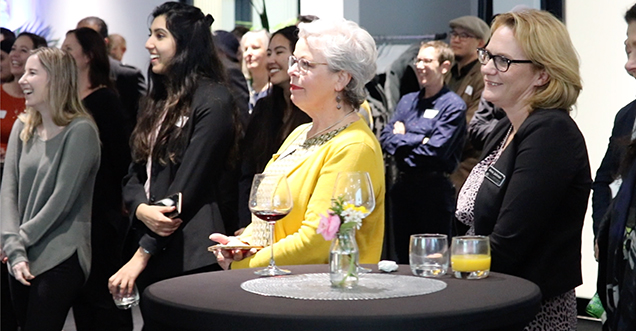 Enjoy a drink or two, a bite to eat, and a chat with local Waikato business people. Get to know your online connections at a personal level, and meet the person behind the profile.
Please remember to drink responsibly.
FAQs
---
Are there ID or minimum age requirements to enter the event?
Alcohol will be served, so the event is 18+
What are my parking options for the event?
Car parks are available in the Council car park next to the Meteor on Victoria St. The Knox Street Car Park is only a couple of minutes walk from the venue.

What can I bring into the event?
Smiles and conversation. Please don't come with the intention of handing out 100 business cards! You can connect on LinkedIn.
How can I contact the organiser with any questions?
Contact Daniel on 0273491873 or dan@brandyourselfbetter.co.nz
To join the mailing list for future events, visit this link: https://brandyourselfbetter.com/linkedinlocal-hamilton

Organiser of LinkedIn Local Hamilton - Art & Creativity
Content Creator | Marketing guy |Events
Business Owner & Marketing Specialist at BYB Marketing.
Want to attract more customers to your business? Check out https://brandyourselfbetter.com.
Check out https://brandyourselfbetter.com/ for marketing strategy and content marketing that attracts more of your target customers.