We're finally out of lockdown and it's almost Christmas... Let's reflect on the ups and downs of a crazy 2021 over a drink or two...
About this event
The LinkedIn Local Hamilton Christmas Party
A lot of small businesses don't get a Christmas Party.
Let's all get together for a Christmas party - LinkedIn Local Hamilton style!!
As usual, there are free food & drinks provided to attendees.
And feel free to dress in your best Christmas gear! (even if that's just a Santa hat or Reindeer antlers)
🎁 PLEASE bring along a can of food to put under the tree.
We would LOVE TO DO A CHARITY AUCTION to raise money for those in need this Christmas. But we need items! It could be a product or service from your business or something you personally want to donate.
Reach out if you would like to include an item in the auction - leave us a message.
The video below is from last year's Christmas party, where we raised over $4000 for the Salvation Army.
What is LinkedIn Local?
If you've never been to LinkedIn Local Hamilton, it's probably unlike any networking event you have been to before - certainly not a chamber event...
Gone are the cliché sales pitches and receiving multiple business cards. Instead, it's like hanging out with friends at a party or bar... But all of those friends are successful professionals!
Free food after a long day's work and free drinks to help with the networking!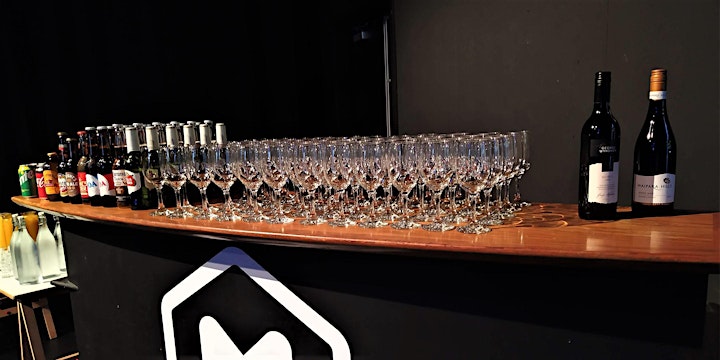 The original idea behind LinkedIn Local was to meet the person behind the LinkedIn profile. Taking relationships created online, and meeting in person. The events started in a small Australian town called Coffs Harbour, where a local woman asked her LinkedIn connections who wanted to meet up for coffee, and hash-tagged it #LinkedInLocal.
18 people turned up for coffee, but people reacted around the world, and the concept spread around the world.
We have been doing it in Hamilton for four years now, this is our 17th event!
Over 2500 people attend those events.

Sponsored by Everest - all about people
A huge thank you to our sponsor, Everest People.
Everest People is a team of specialists that build capability and culture, providing practical human resource solutions and workplace advice through recruitment, training and coaching.
Whether it's helping hire the best people for your team, practical human resource advice and support, your own personal development or your team's, or need to make some changes in your organisation - Everest People can help.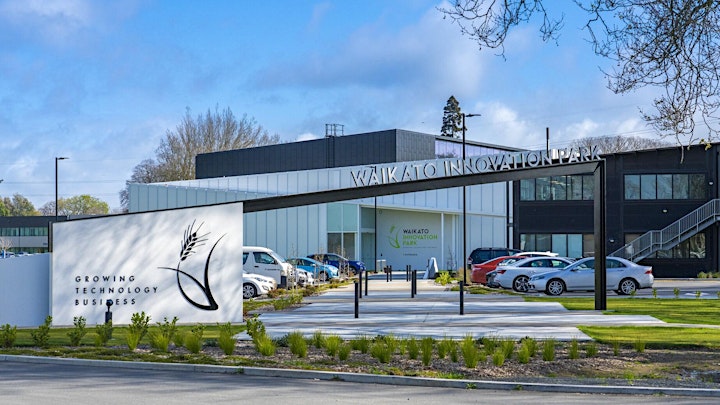 Venue
Hosted by Waikato Innovation Park.
Everest People is based at Waikato Innovation Park, which has sponsored the atrium area in their now Skypoint building for the event.
Set on 17 hectares of land just 10 minutes from the Hamilton CBD, Waikato Innovation Park is a business hub focusing on collaboration between businesses and research organisations to drive commercial growth.
Waikato Innovation Park is centred around the key sectors of Agri-Technology, Environmental, Information and Communication Technology and Food processing.
Without a sponsor and a venue, we can't provide attendees with a good serving of free food and drink. So please give the Everest and Innovation Park teams a big thank you on the night!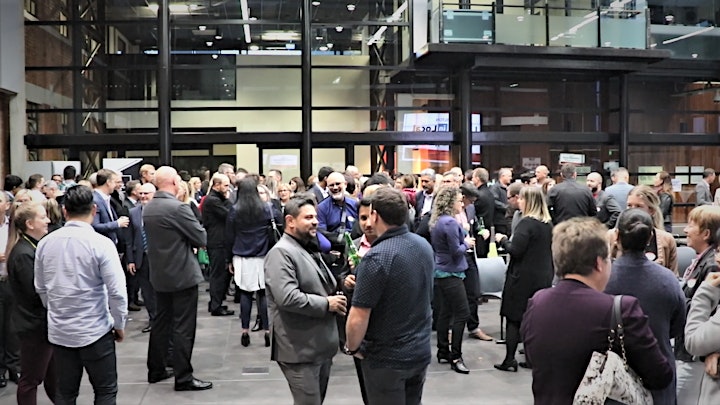 Enjoy a drink or two, a bite to eat, and an easy chat with local business people without a sales pitch. Get to know your online connections at a personal level, and meet the person behind the LinkedIn profile.
Please remember to drink responsibly.
FAQs
Are there ID or minimum age requirements to enter the event?
Alcohol will be served, so the event is 18+
What are my parking options for the event?
Parking is available on site at Waikato Innovation Park.
What can I bring to the event?
Smiles and conversation. Please don't come with the intention of handing out 100 business cards! You can connect on LinkedIn.
Are masks required?
Masks are required on entry and exit.
How can I contact the organiser with any questions?
Contact us at dan@brandyourselfbetter.co.nz
The event is managed and promoted by BYB Marketing.

Organiser of LinkedIn Local Hamilton Christmas Party 2021
Content Creator | Marketing guy |Events
Business Owner & Marketing Specialist at BYB Marketing.
Want to attract more customers to your business? Check out https://brandyourselfbetter.com.
Check out https://brandyourselfbetter.com/ for marketing strategy and content marketing that attracts more of your target customers.