Guess who's back, back again? LinkedIn Local is back, tell a friend. Enjoy a drink, a story or two and a laugh with local business people.
About this event
We're back to level 1, which means we can have another LinkedIn Local, just the way we like it without restrictions.
Who knows how long we'll be without restrictions, so let's do it again before we are! (touch wood)
What a more fitting theme than Coping with Covid!
We're back at The Instillery at SkyCity Hamilton who put their hand up to sponsor the event and host us. How good!?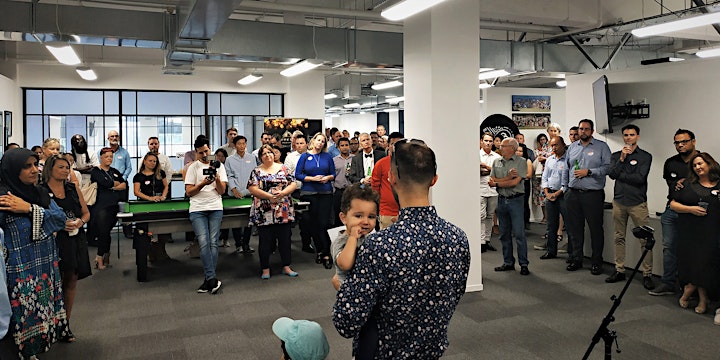 Host and Sponsor for the event is The Instillery
The Instillery headquarters in Hamilton are on the third floor at SkyCity Hamilton, right in the CBD. They operate out of the Waikato and have around 200 staff across the country.
A "technology company born and bred with a start-up mindset and a challenger attitude", The Instillery are an end-to-end technology provider. IT services include expertise across cloud, automation, connectivity, security and managed services, and the business target mid-market, enterprise, local and central government organisations.
The Instillery hosted the 5th LinkedIn Local event, in March of 2008.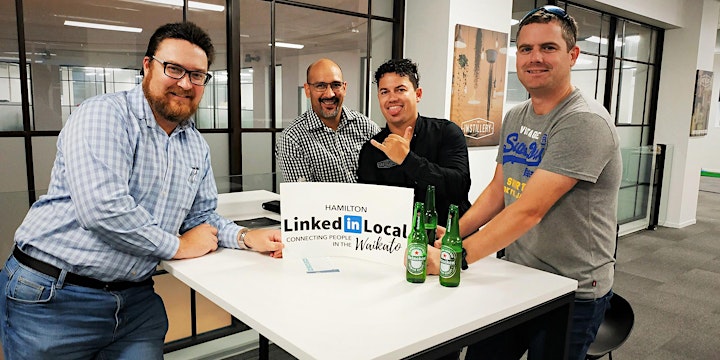 Four times a year, 150 or so local Waikato business people get together at LinkedIn Local Hamilton, and enjoy a drink and a laugh .
Since the first event in early 2018, around 2000 people have attended the events.
Join the mailing list for future LinkedIn Local Hamilton events.
What is LinkedIn Local?
If you've never been to LinkedIn Local Hamilton, it's unlike any networking event you have been to before. Gone are the cliché sales pitches and getting multiple business cards. It's basically just hanging out with friends at a party or bar... But all of those friends are professional and well educated.
LinkedIn Local Hamilton is about people meeting new people and catching up with old friends in a relaxed environment.
Plus, beer and wine are free which makes it a little bit easier to mingle!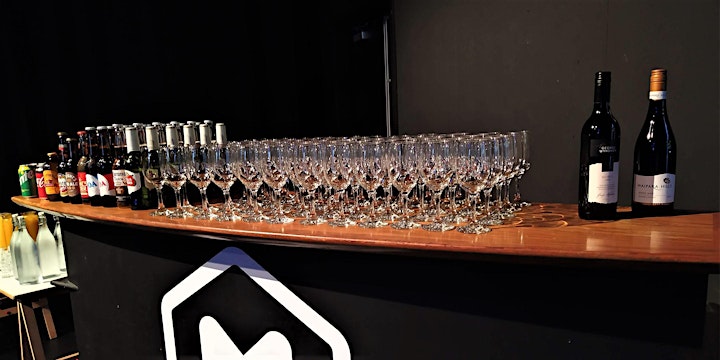 The original idea behind LinkedIn Local was to meet the person behind the LinkedIn profile. Taking relationships created online, and meeting in person. The events started in a small Australian town called Coffs Harbour, where a local woman asked her LinkedIn connections who wanted to meet up for coffee, and hash-tagged it #LinkedInLocal.
18 people turned up for coffee, but people reacted around the world, and the concept spread around the world.
We've been doing it in Hamilton for nearly three years, this is our 12th event.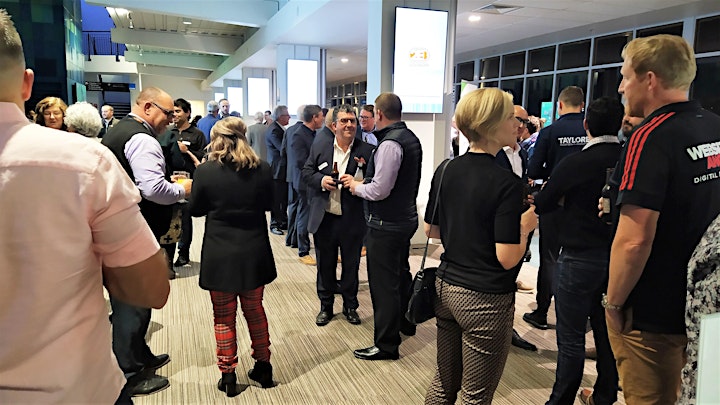 LinkedIn Local Hamilton empowers Waikato business people, through the sharing of local success stories. The value of experience can't be replicated, and you never know what a story might inspire.
We have a different theme for each event, with a panel session with four local business leaders. This portion of the night usually lasts around an hour, with a Q and A session finishing it off.
This event's theme is Coping with Covid.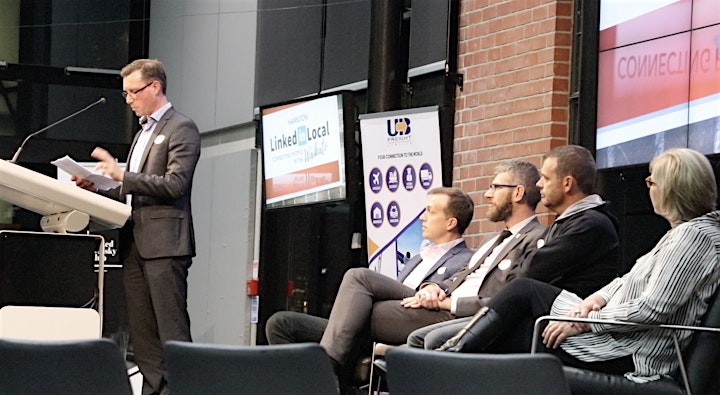 EVENT SPEAKERS
We will hear from the experiences of these business leaders, which will conclude with a short Q&A panel session.
Shelley Campbell
CEO - Cancer Society of New Zealand Inc. (Waikato/Bay of Plenty Division)
The Waikato / Bay of Plenty Cancer Society provides cancer prevention and support services to over 740 000 people in the region. Shelly (Ngati Hine) leads a team of staff and volunteers in the prevention and minimising the impact of cancer through health promotion, research and cancer community services.
With over 25 years' experience working in Health, Shelley has received a Blake Leadership Award for her work in Primary health care and in 2017 was awarded an MNZM for her work in the health and disability sector. She is an Honorary Captain in the Royal New Zealand Navy.
Over the last 18 months, Shelley was a member of the Ministerial panel reviewing the future of the NZ Health system led by Heather Simpson.
It's been a challenging time in the health sector with Covid, we'll hear about some of those.
Joe Bradford
Head of Operations - Fiasco
Joe is a co-owner of Fiasco the Cambridge company that has specialised in efficient touring infrastructure for large events across NZ and the USA for the last seven years.
They make those black boxes you see at events… road cases.
When Covid19 shut down events globally, Fiasco reinvented themselves in ten days and became a leading supplier in the work-from-home desk market, selling their "no tools required" height adjustable desk into homes across all fifty states in the USA and around NZ. The successful pivot also included manufacturing the protective screens now used in retailers during covid restrictions.
We'll hear their story.
Ryan Joe
General Manager - Product & Marketing at The Instillery
In his role as GM of products and marketing, Ryan Joe plays a pivotal part in the co-creation of products with clients and internal teams at a technology company - The Instillery.
With strengths in design, development, strategy and commercial modelling, Ryan's background in user experience design provided an excellent foundation for helping a number of businesses through the Covid lockdown and restrictions with technology solutions and digitalisation.
During the first lockdown Ryan, led the creation of a well-being app "Tuakana" and will share this story along with the importance of "looking over the horizon".
Who's keen to hear some great local success stories?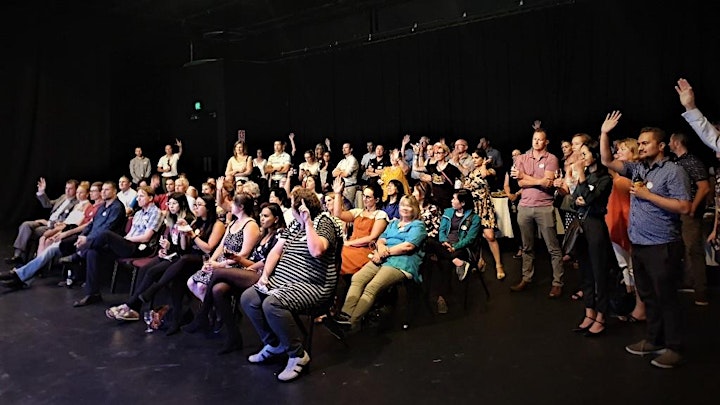 Enjoy a drink or two, a bite to eat, and an easy chat with local business people without a sales pitch. Get to know your online connections at a personal level, and meet the person behind the LinkedIn profile.
Please remember to drink responsibly.
FAQs
Are there ID or minimum age requirements to enter the event?
Alcohol will be served, so the event is 18+
What are my parking options for the event?
The Sky City underground car park is accessed via Alma St (off Victoria Street) and has over 300 parks available.
What can I bring into the event?
Smiles and conversation. Please don't come with the intention of handing out 100 business cards! You can connect on LinkedIn.
How can I contact the organiser with any questions?
Contact Daniel on 0273491873 or dan@brandyourselfbetter.co.nz
The event is managed and promoted by BYB Marketing.
Organiser of LinkedIn Local Hamilton - Coping with Covid
Content Creator | Marketing guy |Events
Business Owner & Marketing Specialist at BYB Marketing.
Want to attract more customers to your business? Check out https://brandyourselfbetter.com.
Check out https://brandyourselfbetter.com/ for marketing strategy and content marketing that attracts more of your target customers.