LinkedIn Local Hamilton is back! We're excited to introduce the Waikato Culture Park. Have a drink and a laugh with local business people.
About this event
Just six weeks after our last event, we're bringing you another!
This will be LinkedIn Local Hamilton number 11.
We had really great feedback about the speed networking at our last event, so we're going to be doing more of that!
We're very excited to be introducing you to the Waikato Culture Park.
Native Iwi Tourism Limited and Talents of the Pacific Academy want to build a World-Class Indigenous Cultural & Eco-Tourism Park right here in the Waikato, on the southern outskirts of the city. But they need to secure the capital!
The Waikato Culture Park will be a family-friendly Cultural Tourism and Eco-Tourism theme park featuring Education, Food and Entertainment, Indigenous Tribes of the Pacific Rim, Ancient Taniwha and Environmental Sustainability.
We want to help raise awareness of the Waikato Culture Park's fundraising effort to raise $4m to help with building Stage 1. They are a Profit for Purpose Social Enterprise - concerned with indigenous cultural preservation, tourism and environmental sustainability.
In order to fund the project, The Waikato Culture Park are offering Buy-n-Donate Fundraisers & Sponsorship:
Individuals, businesses and schools can donate through a number of ways such as pre-purchasing an annual pass (huge value and the special pre-opening offers only available until 1 Aug 2020), an Eco-Paver for the Pacific Boulevard for $10, or a Native tree for a Pacific Rim Village, for $35.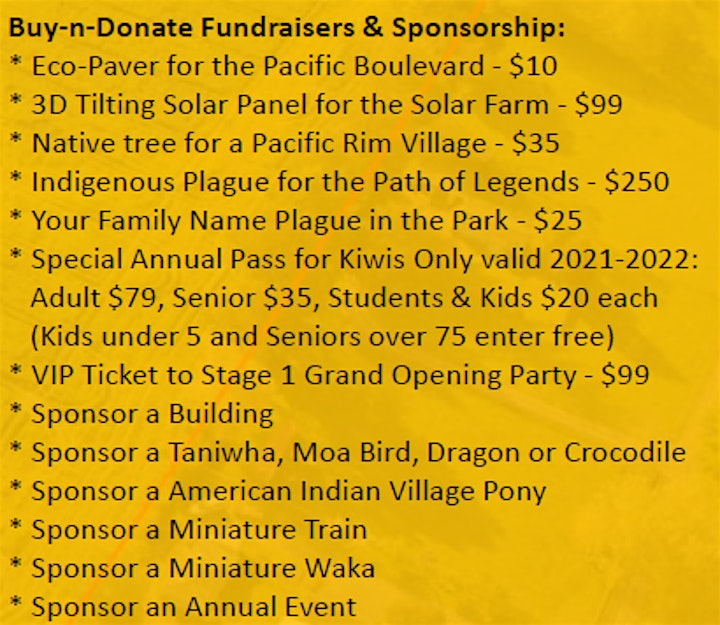 The theme park will help create 250 local jobs and boost the local economy by supporting businesses, schools & communities. Building the park is expected to provide $34M worth of building projects and job opportunities for multiple local builders, sub-trades and suppliers to simultaneously build the four separate stages of the Park.
Local businesses are encouraged to register now their interest in becoming a supplier or service provider. Find out more about the Waikato Culture Park here.
All the proceeds from the donation ticket sales for this event will be donated to their cause.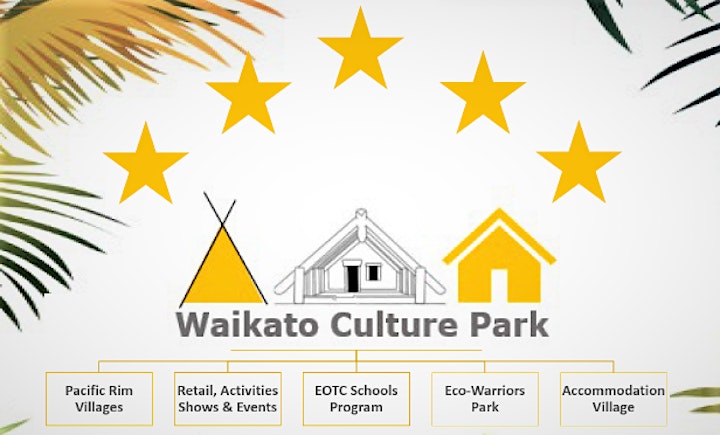 Hosted by The Cella - Freedom Institute of Higher Education
610 Victoria Street, Hamilton
We're proud to be showcasing another amazing Hamilton events facility. We are bringing the event to a brand new (but old) space, the 95-year-old Public Trust Office building.
Built in 1925 on the site of the historic Kirikiriroa Pā, the Public Trust Office building was Hamilton's first government building. Now housing the FREEDOM Institute of Higher Education and hospitality space, the building has been tastefully and extensively renovated to retain its original features and character.
Situated on Hamilton's main street, this iconic and prestigious building offers style and character for a new hospitality tenant.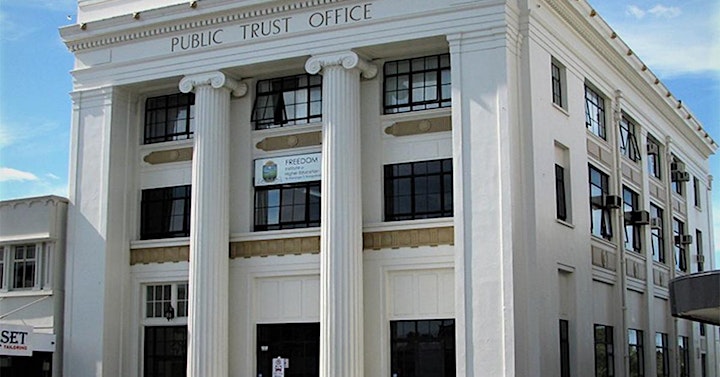 If you've never been to LinkedIn Local Hamilton, it's unlike any networking event you have been to before. Gone are the cliché sales pitches and getting multiple business cards. It's basically just hanging out with friends at a party or bar... But all of those friends are professional and well educated. Plus, beer and wine are free!
LinkedIn Local Hamilton is about people meeting new people and catching up with old friends in a relaxed environment.
What is LinkedIn Local?
The idea behind LinkedIn Local is to meet the person behind the LinkedIn profile. Taking relationships created online, and meeting in person. The events started in a small Australian town called Coffs Harbour, where a local woman asked her LinkedIn connections who wanted to meet up for coffee, and hash-tagged it #LinkedInLocal.
18 people turned up for coffee, but people reacted around the world, and the concept spread around the world. We've been doing it in Hamilton for a couple of years now.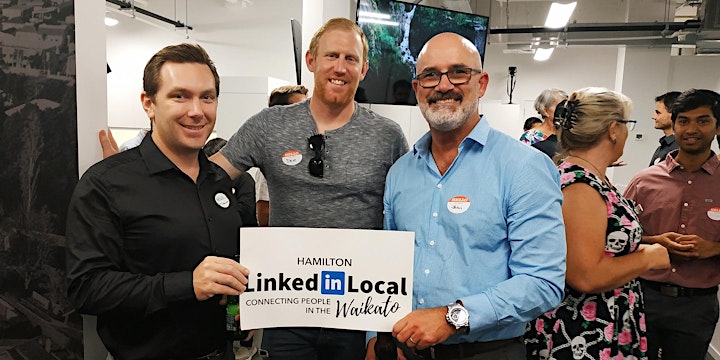 Four times a year, we get hundreds of members of the Waikato business together, to enjoy a drink and a laugh.
Since the first event in early 2018, nearly 2000 people have attended the LinkedIn Local Hamilton events.
Join the mailing list for future LinkedIn Local Hamilton events.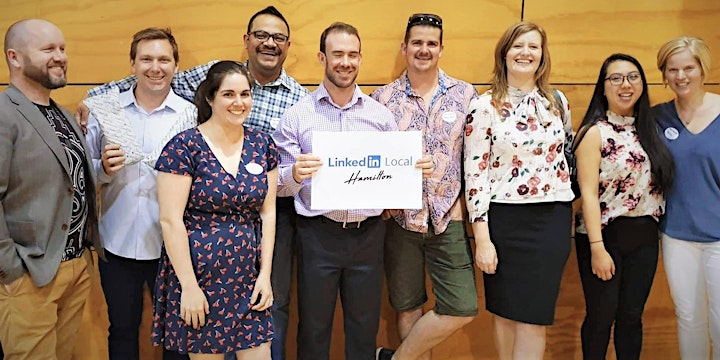 THANK YOU TO THE EVENT SPONSORS!
Without them, we wouldn't be able to hold this event.
The event sponsor is Wash Rite.
Wash Rite is New Zealand's premier domestic house washing and commercial cleaning service where no job is too big or too small. From the smallest house to the largest commercial building Wash Rite is your Rite choice. Wash Rite now service over 30 towns, cities and suburbs across the country.
Event management & promotion
BYB Marketing looks after everything behind the scenes. BYB Marketing specialises in marketing strategy and branding, helping businesses to improve their marketing and attract more of their target customers.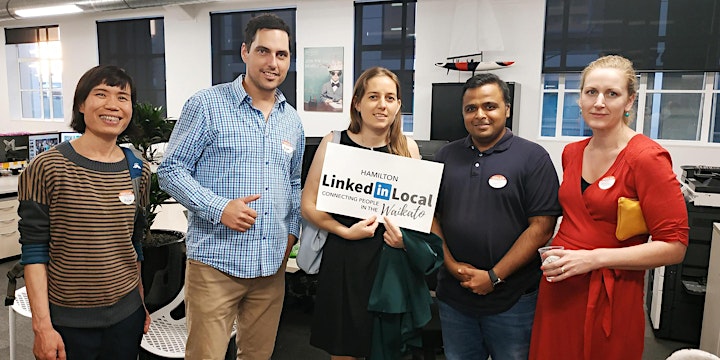 Enjoy a drink or two, a bite to eat, and a chat with locals. Get to know your online connections at a personal level, and meet the person behind the LinkedIn profile.
Please remember to drink responsibly.
FAQs
Are there ID or minimum age requirements to enter the event?
Alcohol will be served, so the event is 18+
What are my parking options for the event?
The venue is located on the ground floor of 610 Victoria Street. After 5 p.m. there should be plenty of available street parking in the area. The Barton Street car park is across the road from the venue, a walkway connects to Victora street
What can I bring into the event?
Smiles and conversation. Please don't come with the intention of handing out 100 business cards! You can connect on LinkedIn.
How can I contact the organiser with any questions?
Contact Daniel on 0273491873 or dan@brandyourselfbetter.co.nz
Organiser of LinkedIn Local Hamilton - Embracing Culture
Content Creator | Marketing guy |Events
Business Owner & Marketing Specialist at BYB Marketing.
Want to attract more customers to your business? Check out https://brandyourselfbetter.com.
Check out https://brandyourselfbetter.com/ for marketing strategy and content marketing that attracts more of your target customers.