Location
Zealong Tea Estate
495 Gordonton Road
Hamilton, Waikato 3281
New Zealand
Description
LINKEDIN LOCAL HAMILTON - MADE IN THE WAIKATO!


LinkedIn Local is back for the 7th time around in Hamilton, and this time we're at Zealong. Famous for its High Tea, The Zealong tea estate is a hidden gem of Hamilton, located a couple of minutes out of Rototuna.
Widely regarded as a Waikato icon, Zealong Tea Estate is the only commercial tea estate in New Zealand, producing 100% organic award-winning tea, and a world-leading destination for tea, art and hospitality.
Offering serene views, a variety of function venues, public activities and tours, Zealong are dedicated to creating an extraordinary guest experience every day in an unrivaled setting.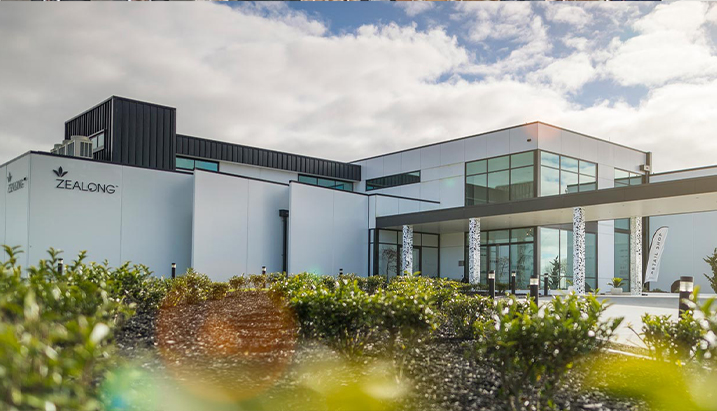 Zealong Tea Estate
What is LinkedIn Local?
At LinkedIn Local, you always bump into familiar faces from LinkedIn, who are all too happy to stop and have a conversation. It's about meeting people, and making new connections who you may or may not end up doing business with one day.
It's also about empowering the local business community, and maybe learning a thing or two from some of the best in their fields and notable people from the local business community.
LinkedIn Local Hamilton is always themed, with around 4 speakers respected in the local business community as a leader or expert in their field sharing their stories. This lasts around an hour, and includes Q and A
We begin and end with networking, and free drinks and food! This time, Zealong are taking care of the catering with their usual quality, so it should be amazing!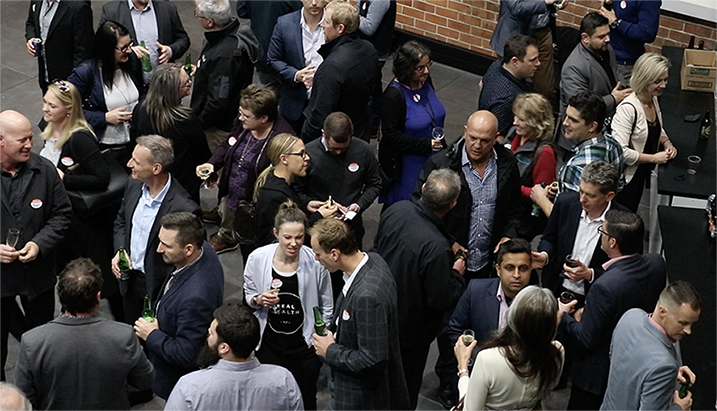 The LINKEDINLOCAL movement started in Australia, and is now over 300 cities. The foundations are:
People Worth Meeting: We believe in face-to-face connection, and a world beyond online profiles.

Stories Worth Sharing: Strengthening online communities offline through meaningful interactions.

Collaboration, Not Competition: Respecting one another and working together.
The events are free to attend, but everyone can enjoy a bite to eat and a beer or wine (or maybe juice). This is only due to our AMAZING SPONSORS. A huge Thank You to IMNZ, UltraFast Fibre and Zealong Tea.
SPONSORS:
Ultrafast Fibre is leading New Zealand's ultra fast broadband revolution. Our team is focused on enhancing the experiences of our customers, as they connect to our world-class Ultra-Fast Broadband (UFB) network and experience what it means to truly 'go faster'.
IMNZ - The Institute of Management New Zealand
The Institute of Management New Zealand (IMNZ) has been at the forefront of developing a professional community of managers and leaders in NZ for over 70 years. They deliver flexible, practical training in leadership and management for every career stage. We craft courses, programmes and events to enable leaders to reach their full potential, and we provide expert solutions to companies invested in developing their people.
Zealong Tea Estate is NZ's only commercial tea estate in New Zealand and produces 100% organic award-winning tea. The on-site experience is a botanical bouquet of multi-sensory delights – brimming with tea, gourmet cuisine, fine art, music, and culture.
The estate is renowned for its picture perfect, beautifully maintained gardens and grounds, home to numerous hand-crafted copper statues and sculptures. The Vista is graced with fine examples of "fusion" Chinese and Western paintings, and other valuable pieces of ceramic art.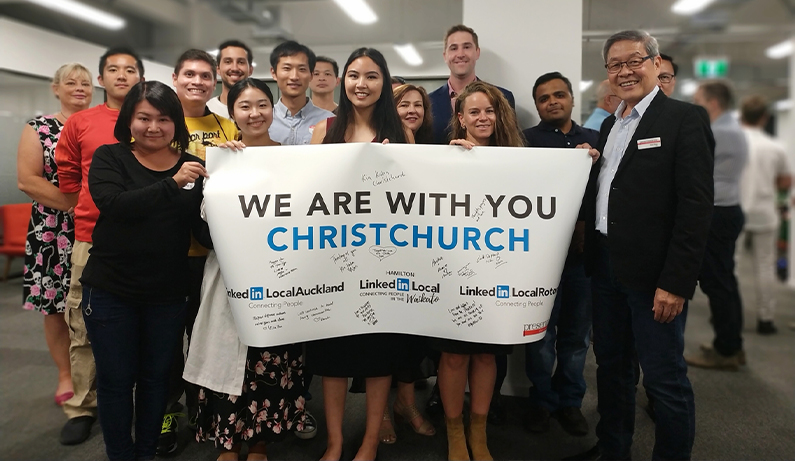 The popularity of the LinkedInLocal events indicates that we love to connect with one another face-to-face in this increasingly digital world.
It's clear that we are willing to help and share, and that we love being part of something more than just our own lives. We're all craving community and a sense of belonging.
Enjoy a drink, a bite to eat, and a yarn. Get to know your online connections at a personal level, and meet the person behind the profile.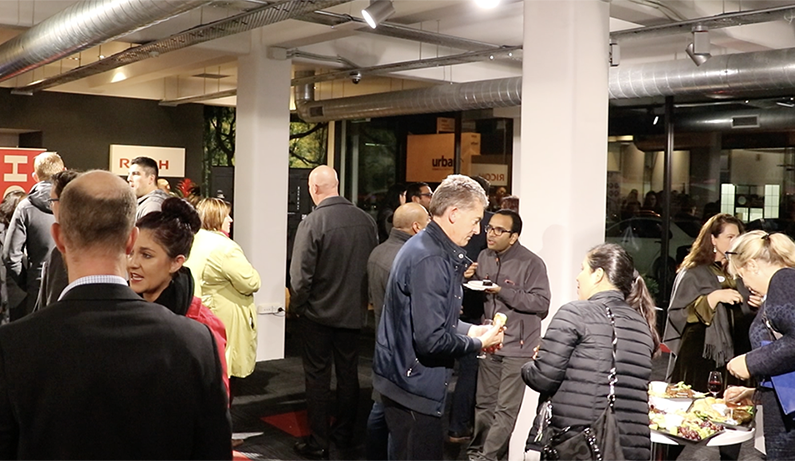 ---
Made in the Waikato
Our fantastic speakers for this event are:
FMR GENERAL MANAGER AND CHIEF TECHNOLOGY OFFICER - LIGHTWIRE
Murray has made an outstanding contribution to internet connectivity in New Zealand. His passion for pioneering innovative wireless internet solutions for rural communities. He installed some of the first rural wireless radio links, prepaid networks and fibre connections in the Waikato region.
Murray's Lightwire journey began back in December 2002 when he couldn't get a reliable internet connection to his rural property in Ngahinapuri. His solution – in true kiwi DIY spirit – was to build one of his own!
He is also a published, respected academic in the field of Network and Computer Science, and is now Vice President of Innovation at Virscient; a wireless connectivity and IoT specialist that helps innovative companies world-widedesign, develop, and integrate secure wireless connectivity solutions.
Andrea Twaddle
DIRECTOR, EMPLOYMENT LAW - DAVIDSON TWADDLE ISAAC (DTI) LAWYERS
Andrea is recognised as one of few specialists in the greater Waikato region to conduct high quality, independent workplace investigations into allegations of misconduct (including harassment and bullying). Andrea is frequently sought after as a commentator and presenter on employment law issues. She presents to client and industry seminars, and provides advice and training to other lawyers, professional advisors, human resources practitioners, directors and leadership teams.
Andrea is a guest lecturer to the University of Waikato, and Co-Convenor of the Waikato Bay of Plenty Branch NZLS Employment Law Committee. Andrea expertise in sectors including health (in particular mental health), sport and recreation, and education. She provides advice and representation in Coronial Inquiries.
SITE OPERATIONS MANAGER - TE RAPA - FONTERRA
Scott is an inspirational leader for Fonterra Te Rapa (Hamilton), who leads by example. He is a massive asset to local farmers and Fonterra, and is one of the youngest site managers in the country. He is responsible for over 400 staff at the Te Rapa site; looking after the manufacturing of a large number of value add products here in the Waikato; that are then exported to the world.
Fonterra need no introduction. Their Te Rapa factory makes enough product to fill more than 48 shipping containers every day, and produces 12.5% of all Fonterra's milk powder which is exported around the world. But with five cream processing plants, they're cream specialists, producing all kinds of butter, cream cheese, and frozen cream products such as mascarpone that is used by professional chefs in Japan and China.
MANAGING DIRECTOR - PRODUCO - FOOD SAFETY AND REGULATORY COMPLIANCE SPECIALISTS
Leaving the corporate world in 2015, Colin and his partner Gemma set up Produco to fill a gap they saw in the market. A name, a website and quite a few wines later – Produco are now 3 years into business with a team of 10, working in the Waikato and nationally, providing food safety and regulatory compliance, advice and resources.
Infant formula, sheep milk, dried seafood and medical cannabis are some of the projects they are involved in! Based at Innovation park Co-Space, the heart of Waikato innovation.
---
I hope you enjoy LinkedInLocal Hamilton.
Enjoy a beer or wine, and a laugh, but please remember to only have one or two... or grab a taxi home!
Cheers.
FAQs
Are there ID or minimum age requirements to enter the event?
Alcohol will be served, so the event is 18+
What are my parking options for the event?
Plenty of parking on site at Zealong Tea Estate. See more information here.
What can I bring into the event?
Smiles and conversation. Please don't come with the intention of handing out 100 business cards! You can connect on LinkedIn.
How can I contact the organiser with any questions?
Contact me on 0273491873 or Daniel.Hopper@harcourts.co.nz
To join the mailing list for future events, visit this link: https://danielhopper-harcourts.com/linkedin-local-hamilton-networking-event-rsvp