Location
Claudelands Arena - Heaphy Rooms
Claudelands Arena
Corner of Brooklyn Road and Heaphy Terrace
Hamilton, Waikato 3214
New Zealand
LinkedIn Local Hamilton is BACK! We're also going back to Claudelands Arena! Grab a bite and a drink, and meet local business people.
About this event
LINKEDIN LOCAL HAMILTON - VISIT THE MIGHTY WAIKATO
We've come out of the COVID-19 lock down, and it's time to do some networking!
LinkedIn Local is BACK,
...and we're turning 10! 10 events old that is!
June 18 - Claudelands Arena Heaphy Rooms
If you've never been to LinkedIn Local Hamilton, it's unlike any networking event you have been to before. Gone are the cliché sales pitches and getting multiple business cards.
It's basically just hanging out with friends at a party or bar... But all of those friends are professional and well educated. Plus, the beer and wine is free! (and whisky in this case)
We also get to learn from the stories of local successful Waikato business people.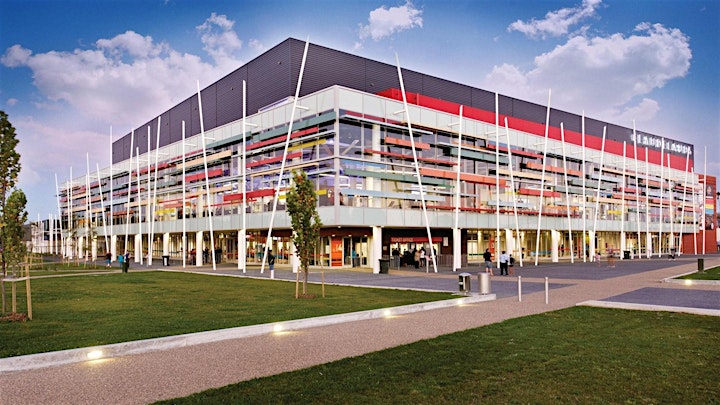 We're back at Claudelands Arena...
This is the first time we've been back to a venue. It's not a bad one at that!
The theme for the event is "Visit the Mighty Waikato" - with the devastation caused to tourism with the virus outbreak, we want to showcase what the region has to offer.
Jason Dawson, the Chief Executive at Hamilton & Waikato Tourism will be speaking.
There is no doubt that COVID-19 has impacted the world and New Zealand, and one of the key sectors which was effectively shutdown overnight was tourism.
Prior to COVID-19, the visitor economy was injecting $1.571 billion into the Waikato region annually. It is predicted that the tourism and events sector will lead the social and economic recovery for the region.
Jason will share the restart and rebuild plan for Waikato's visitor sector, and also begin conversations on reimagining tourism in our region. It's now time to inspire, facilitate collective reflection, share ideas and help define a new Waikato visitor destination.
Kiri Goulter will be our second speaker.
Kiri has over 20 years of experience in the Tourism and Economic Development sectors. She was the Chief Executive of Hamilton & Waikato Tourism (the role Jason now has) for seven years and held management roles with Tourism New Zealand and Enterprise Northland.
Kiri is currently the Deputy Chair of the Waikato Regional Economic Development Agency Te Waka, Trustee of Te Awa Cycle Trail, and member of the Wintec Council since May 2018.
Check out footage below from our last event at Claudelands in November 2018.
As well as having a speaking session, LinkedIn Local Hamilton is mainly about people meeting new people, and catching up with old friends. Our events begin and end with networking, which includes free food and drinks!
What is LinkedIn Local?
The idea behind LinkedIn Local is to meet the person behind the LinkedIn profile. Taking relationships created online, and meeting in person. The events started in a small Australian town called Coffs Harbour, where a local woman asked her LinkedIn connections who wanted to meet up for coffee, and hash-tagged it #LinkedInLocal.
18 people turned up for coffee, but people reacted around the world, and the concept spread around the world.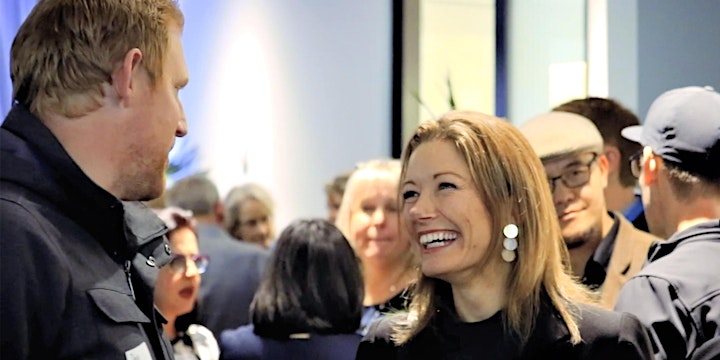 Four times a year, we get hundreds of members of the Waikato business together, to enjoy a drink and a laugh.
Since the first event in early 2018, just under 1500 people have attended our quarterly event.
Join the mailing list for future LinkedIn Local Hamilton events.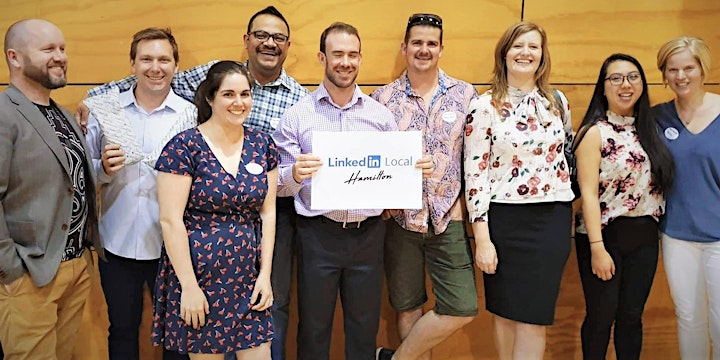 THANK YOU TO THE EVENT SPONSORS!
Without them, we wouldn't be able to hold this event.
H3 are sponsoring the venue and helping co-ordinate the event.
H3 group manage Hamilton City Council's portfolio of large venues - Claudelands, FMG Stadium and Seddon Park.
Claudelands was recently awarded 'Large Venue of the Year' at the 2019 EVANZ Awards. Claudelands is a modern solution for live music, performance, sport, conferencing, meetings, banquet dinners and indoor or outdoor exhibitions.
Supplying the food and sponsoring the drinks.
Montana have been delivering quality food to Hamilton since 1965.
In 2001 the company started trading as Montana Catering, based at Waikato Stadium from its opening and continues to be the resident caterer. In 2011, Montana relocated head office to the refurbished Claudelands Events Centre. This year Montana evolvedto Montana Food and Events, to emphasise their continued focus on their Food being the defining difference, plus highlighting expertise at Event Management.
Sponsor
Website Angels' team of experienced digital marketing professionals focus on providing value for their clients. They work with customers on an ongoing basis to understand their desires for business growth, formulate strategies to target these desires and implement activity to achieve them.
Sponsor
Auxilio specialise in helping SMEs to deliver successful products through thoughtfully designed processes and training programmes. They thrive on understanding the specific needs of a business and then tailoring a hands on support approach to suit.
Sponsor
2E Electrical are your locally owned and operated Hamilton electricians. Whether you're a homeowner, property manager or builder that needs electrical maintenance, fit outs or HVAC services, 2E Electrical provide a reliable, friendly and convenient experience.
Free Whisky Tasting
EightPM bring you Premium Alcoholic beverages from all across the planet. Many of you know Himanshu (Ash) Parmar from LinkedIn and his famous whisky nights. He will bring some special drops for us to sample.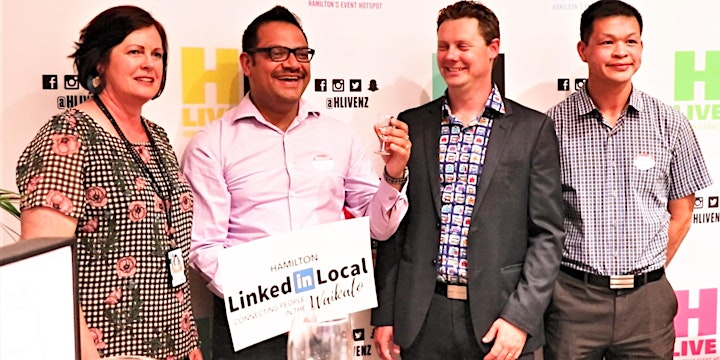 Enjoy a drink or two, a bite to eat, and a chat with locals. Get to know your online connections at a personal level, and meet the person behind the LinkedIn profile.
Please remember to drink responsibly.
FAQs
Are there ID or minimum age requirements to enter the event?
Alcohol will be served, so the event is 18+
What are my parking options for the event?
Park at gate 1b on Heaphy Terrace, or there will be plenty of road parking around the venue after work hours.
What can I bring into the event?
Smiles and conversation. Please don't come with the intention of handing out 100 business cards! You can connect on LinkedIn.
How can I contact the organiser with any questions?
Contact Daniel on 0273491873 or dan@brandyourselfbetter.co.nz