Description
It's that time again... #LinkedInLocal Hamilton is back!
After the #LinkedinLocalHamilton events in took the Waikato by storm in 2018, we're back in 2019!!
If you haven't heard about all the fuss yet, what exactly is LinkedIn Local / Local X?
#LinkedInLocal is based on the foundations of:
People Worth Meeting: We believe in face-to-face connection, and a world beyond online profiles.

Stories Worth Sharing: Strengthening online communities offline through meaningful interactions.

Collaboration, Not Competition: Respecting one another and working together.
It's a networking event to meet new people and connections from LinkedIn. However, it's more than that. It's also about empowering the local business community.
The events are *free to attend, but everyone can enjoy a bite to eat and a beer or wine (or maybe juice) and a chat. Sponsorship from the local business community allows us to put these events on, which allowed us to raise $6500 for charity (SEED WAIKATO) at our last event last year.
*There is also a donation ticket option - I would love to raise some money again to go towards a suitable local charity, so please consider the donation ticket option. It doesn't have to be a lot, anything will help!
AND IT'S HUGE!! Around 450 people attended the last two Hamilton events last year; and after launching in 2017, LinkedInLocal is now in over 400 cities around the globe!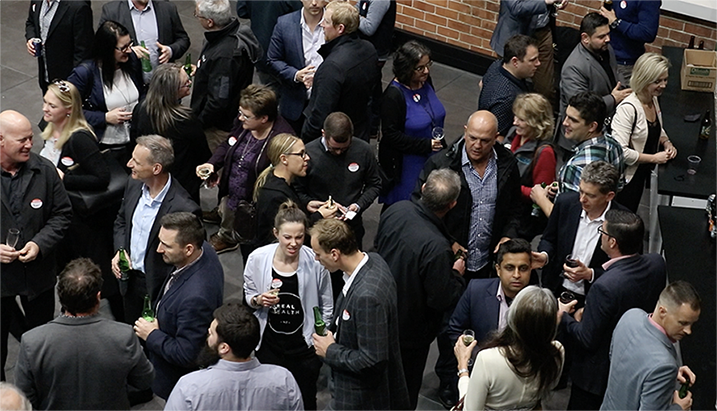 The third LinkedInLocal Hamilton, hosted by Wintec's Atrium.
The popularity of the Local X / LinkedInLocal events indicates that we love to connect with one another face-to-face in this increasingly digital world. It's clear that we are willing to help and share, and that we love being part of something more than just our own lives. We're all craving community and a sense of belonging.
Enjoy a drink, a bite to eat, and a yarn. Get to know your online connections at a personal level, and meet the person behind the profile.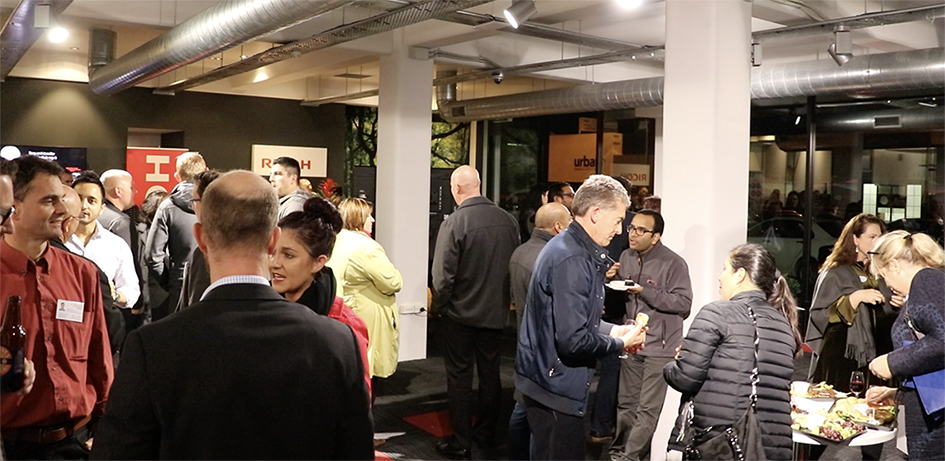 The second LinkedInLocal Hamilton, hosted by RICOH.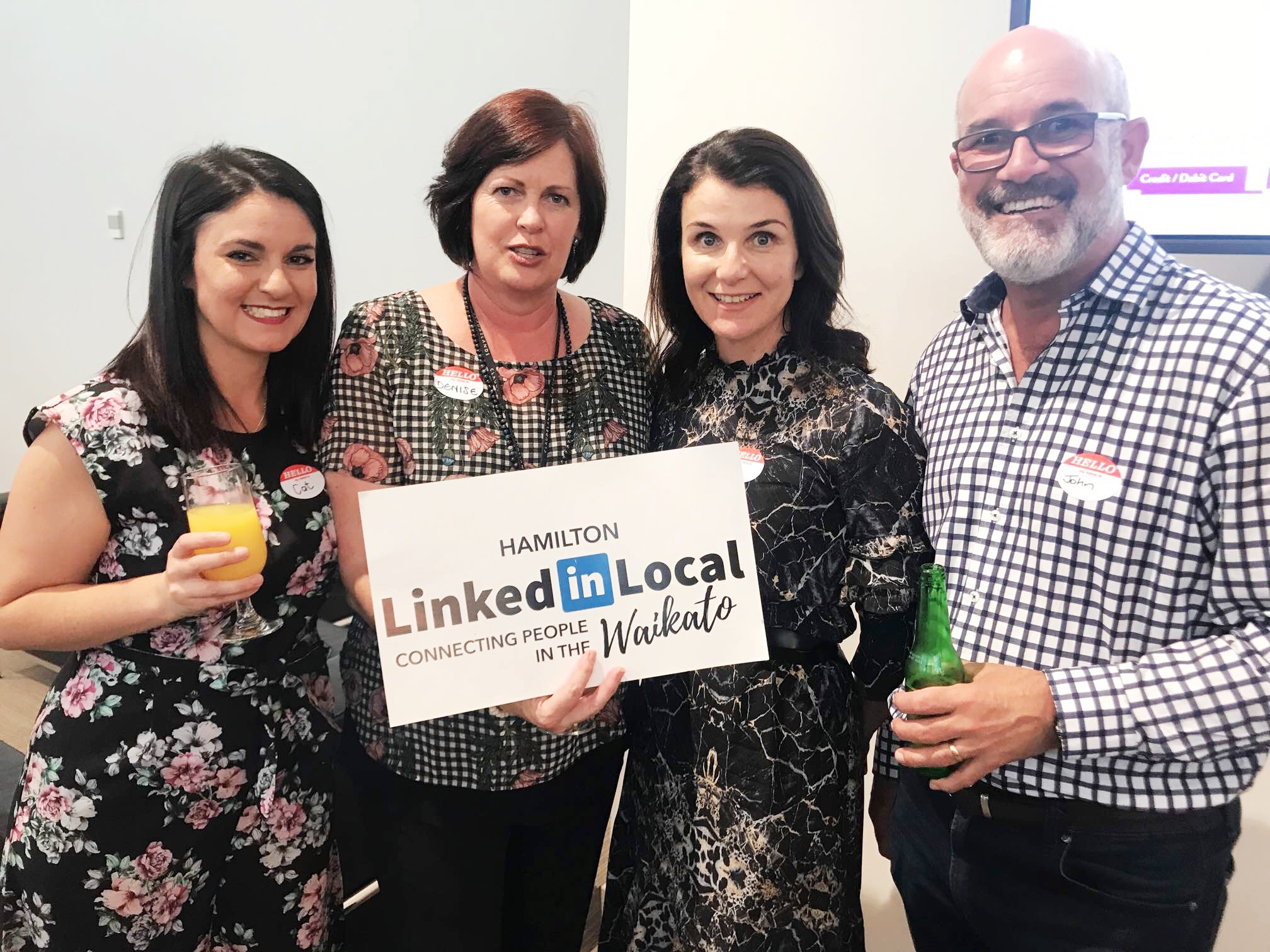 The fourth LinkedInLocal Hamilton, hosted by Claudelands / H3 Group.
---
Our theme for the March 2019 event is 'Embracing Diversity in Business'.
New Zealand is becoming a far more diverse countries, made up of many cultures and people. I think as a nation we can do more to make people from other cultures feel welcome, and embrace their experiences, learnings and points of view in business.
We have a fantastically DIVERSE line up of speakers who will share their experiences of diversity in the Waikato business community.
Event Speakers:
Stefan Doll
Principal Diversity Consultant and Trainer - Diversity Institute New Zealand
Stefan is behind the The Institute for Diversity, which was founded in 2011. Their mission is to develop productive teams and inclusive organisations against a backdrop of increasingly diverse organisations and communities.
Dr Rogena Sterling
Researcher | Scholar | Writer | Teacher
Rogena has recently completed a PhD focusing on identity and human rights, considering intersex as the illustration of the need for protection and enabling of their human rights of who they are and how they come to be. Rogena will be discussing gender and leadership. "My passion for conceptual strategic thinking motivates and informs my planning, leading, educating and researching. I have a specialist knowledge in law, policy and rights."
Jovi Abellanosa
Ethnic Development Advisor - Hamilton City Council
Jovi is passionate about diversity, and will speak about how the HCC is promoting a welcoming and inclusive city where people can participate in the social, cultural and economic life of Hamilton.


Ellie Wilkinson
Operations Manager - Hamilton Multicultural Services Trust
The Hamilton Multicultural Services Trust helps support the delivery of services which provide for the successful settlement of new migrant and refugees in Hamilton. Ellie will talk about how they offer services to overcome barriers to inclusion, and she will share a success story.
Meleane Burgess
Founder and Chairperson - Waikato Pacific Business Network | Accountant
Meleane's vision is to better connect a growing number of Pacific entrepreneurs. She is passionate about providing support to trade and enterprise locally, and to build Pacific business nationwide.
---
Sponsors ensure we can put on a quality event for you.
Therefore, a HUGE THANKS goes out to our major sponsors:
Providing the venue
The Instillery are providing their amazing space for the venue, located on the third floor at Sky City in the Hamilton CBD. They are an award-winning local company providing cloud-based service for clients across the globe.
Sponsoring the beverages
EightPM bring you premium beverage products from all across the Planet at affordable price. Ash and EightPM sponsored a few events already, so you should be familar with him!


Enjoy a beer or wine (or whisky), but please remember to only have one or two... or grab a taxi home!
I hope to see you there! #LinkedInLocalHamilton
Regards,
Daniel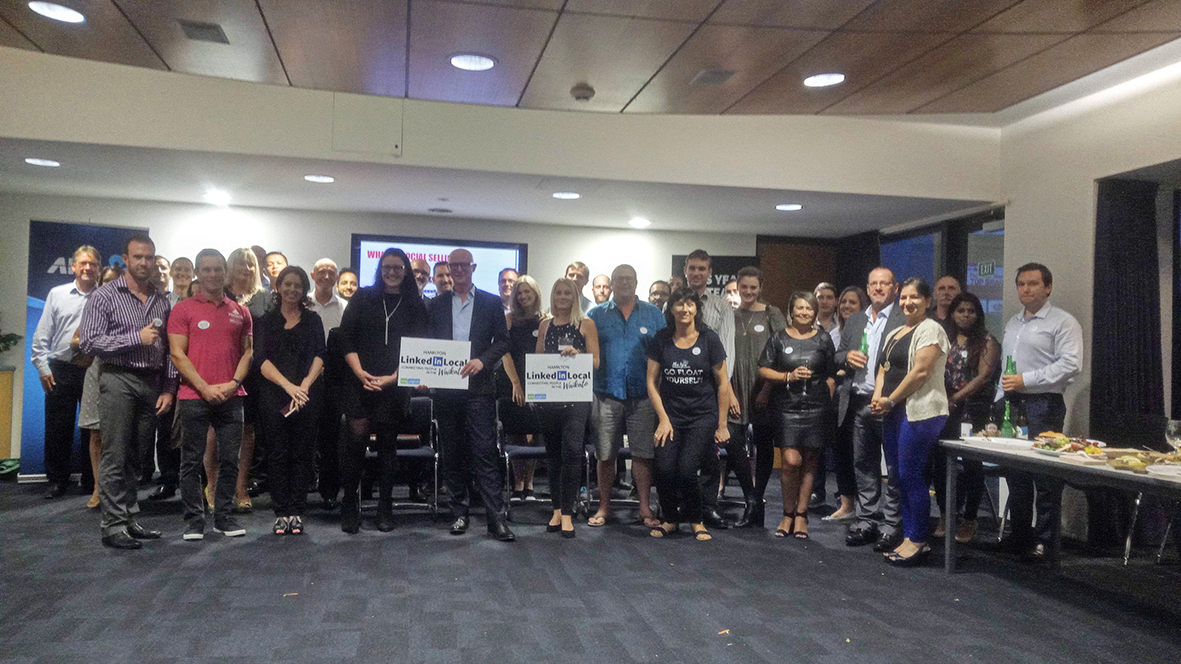 FAQs
Are there ID or minimum age requirements to enter the event?
Alcohol will be served, so the event is 18+
What are my parking options for the event?
The Sky City underground car park is accessed via Alma St (off Victoria Street) and has over 300 parks available.
What can I bring into the event?
Smiles and conversation. Please don't come with the intention of handing out 100 business cards! You can connect on LinkedIn.
How can I contact the organiser with any questions?
Contact me on 0273491873 or Daniel.Hopper@harcourts.co.nz
To join the mailing list for future events, visit this link: https://danielhopper-harcourts.com/linkedin-local-hamilton-networking-event-rsvp