Description
It's that time again... #LinkedInLocal Hamilton is back!
After around 200 of us attended our August event at Wintec's Atrium, Hamilton City Council and H3 Group have very kindly offered us their premium venue Claudelands Area Lounge for our November event!
This space is a wee bit smaller than the last event, so we will be limited to around 150. The first 200 went in less than two days last time, so get in fast!
#LinkedInLocal is based on the foundations of:
People Worth Meeting: We believe in face-to-face connection, and a world beyond online profiles.

Stories Worth Sharing: Strengthening online communities offline through meaningful interactions.

Collaboration, Not Competition: Respecting one another and working together.
Enjoy a drink, a bite to eat, and a yarn. Get to know your online connections at a personal level, and meet the person behind the profile.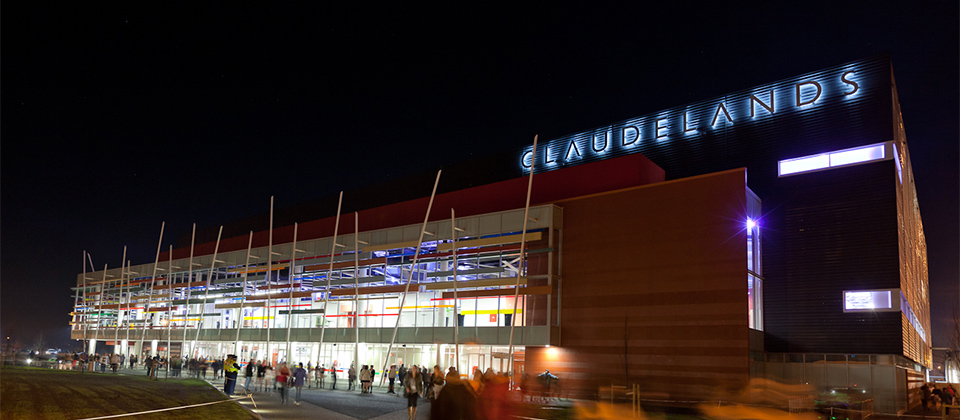 LinkedInLocal is now in over 400 cities around the globe, after launching in Australia in 2017. It has been a sensation.
The popularity of the Local X events indicates that we love to connect with one another face-to-face. It's clear that we are willing to help and share, and that we love being part of something more than just our own lives. The idea behind LinkedIn Local is community.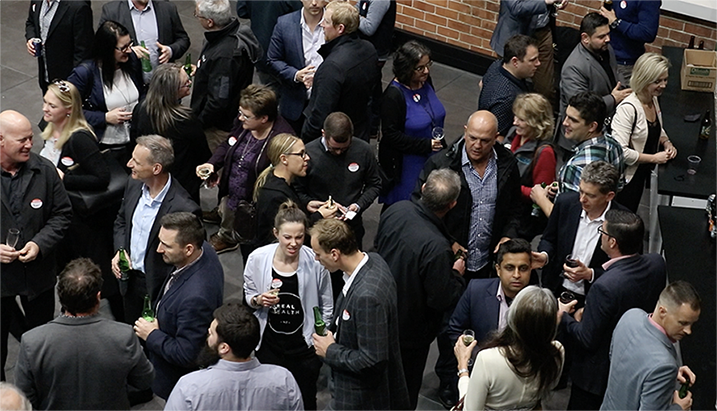 The third LinkedInLocal Hamilton, hosted by Wintec's Atrium.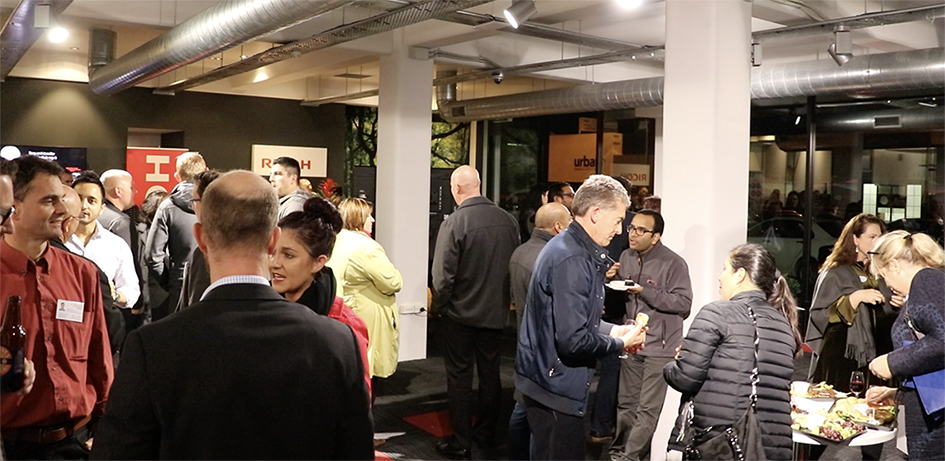 The second LinkedInLocal Hamilton, hosted by RICOH.


The theme for the November event is "Start it up".
We have some a fantastic line up of speakers who will share their experiences and expertise either with their own start up company, or helping and providing support to Start Ups. I will introduce them shortly, but first....
We'd love to fundraise AT LEAST $5000 to go towards a local community group or charity. Ideally, it will go towards a group with a business focus. Let's help give back to the Waikato business community and make it even stronger!
There are two ways we're raising money:
Volunteering to donate an entry fee to a value you see fit.

A charity auction.
So far in the charity auction:
H3 Group has kindly offered a 'Spoilt For Choice Experience' for two people at 7 Days Live at Claudelands Arena,Thursday 13 December.

Spoilt For Choice is H3's premium corporate hospitality brand. This evening includes: Access to the VIP Lounge and car park, Premium reserved show tickets and a Gourmet two course plated dinner & beverages

See Dai Henwood, Jeremy Corbett, Paul Ego, Ben Hurley, Josh Thomson, Jeremy Elwood and Justine Smith as they smash out a quick-fire burst of stand-up comedy brilliance before unleashing a 7 Days show that you will never forget.
EIGHT PM and Himanshu (ash) Parmar has kindly offered a free private whisky tasting experience for up to 10 people!
I (Daniel Hopper) will offer 2x two hour Linkedin content/social media/personal branding workshop sessions with you or your employees.
If you have a service or product you can offer towards the charity auction, then please email me at daniel.hopper@harcourts.co.nz (you will recieve plenty of shout outs for your kind donation!). Even if you only have a nice bottle or wine or a weekend getaway to your bach. Anything is appreciated!
Event Speakers:
We have a great panel of speakers on our topic of Start Up Business. We have two Hamilton organisations whose sole focus is to help local business start ups succeed. We have an Angel Investor sharing experitise with start up funding, and one very successful start up business.
David Hallett
Founder & Director of Company-X
Company-X is a successful Hamilton-based former start up, specialising in innovative software integration, and cutting-edge software solutions. Since starting in 2012, Company X has already been nominated for, and won a number of awards, such as the Services Exporter of the Year award in the Air New Zealand Cargo ExportNZ Awards 2017.
With over 20 years professional IT experience, David has been an early-adopter and industry thought leader since before the World Wide Web was invented. By the time most people have heard of a new technology, David has most likely discovered it, researched it, experienced it, written about it, and replacing it with something new and exciting.
Erin Wansbrough
Chief Executive Soda Inc.
Erin desribes herself as a results driven CEO passionate about making a difference to NZ Inc. Soda Inc is a Business Incubation for entrepreneurs building high-growth companies who champion those that have a passion for new. Soda believe in and back the risk-takers who want to push the boundaries and not follow a traditional path.
Julien So
Finance Executive, Startup CFO, Angel Investor
Julien is an angel investor with specific interest in technology, software, mobile and engineering sector. He was named as a finalist for the Ernst & Young CFO Award for the Year and a regional finalist for the NZIM Young Executive of the Year Award in 2010. Julien's specialities are Business Growth, Strategic Planning, Corporate recovery, startups, and capital raise.


Craig Purcell
Business Growth Advisor - Waikato Innovation Park
Craig provides advice and supports funding for new ideas and innovation. This helps support smaller businesses in their development with advice and support, funding for their training and development. Waikato Innovation Park provides a dynamic business campus where collaboration between business and research organisations drives commercial growth for their resident companies.
---
Our sponsors ensure we can put on a quality event for you.
Therefore, a HUGE THANKS goes out to our major sponsors:
H3 Group and Claudelands
H3 are sponsoring the food, helping co-ordinate, and Claudelands is the awesome venue being provided free of charge.
H3 group bring together the very best venues in Hamilton combined with experienced and passionate staff to provide unrivalled service to our clients.
Claudelands is an award-winning, one-site, multi-zoned event facility ideal for live music, performance, sport, conferencing, meetings, functions and exhibitions.
Supplying the food and sponsoring the drinks.
Montana have been delivering quality food to Hamilton since 1965.
In 2001 the company started trading as Montana Catering, based at Waikato Stadium from its opening and continues to be the resident caterer. In 2011, Montana relocated head office to the refurbished Claudelands Events Centre. This year Montana evolvedto Montana Food and Events, to emphasise their continued focus on their Food being the defining difference, plus highlighting expertise at Event Management.
Minor Sponsors:
Sponsoring the AV
Vidcom are trusted Audio Visual specialists that can bring your conference, dinner, exhibition, or showcase event to life. Vidcom can help plan your next function with our range of event solutions, audio visual products, and technical expertise.
Sponsor and graphic design
Website Angels' team of experienced digital marketing professionals focus on providing value for their clients. They work with customers on an ongoing basis to understand their desires for business growth, formulate strategies to target these desires and implement activity to achieve them.
FREE WHISKY TASTING
EightPM bring you Premium Products from all across the Planet at affordable price. Ash couldn't help himself. Many of you know Ash from his famous whisky nights, and being the drink sponsor for the last event. He will have two very nice bottles of whisky to put on a little tasting session for you!


Enjoy a beer or wine (or whisky), but please remember to only have one or two... or grab a taxi home!
I hope to see you there! #LinkedInLocalHamilton
Regards,
Daniel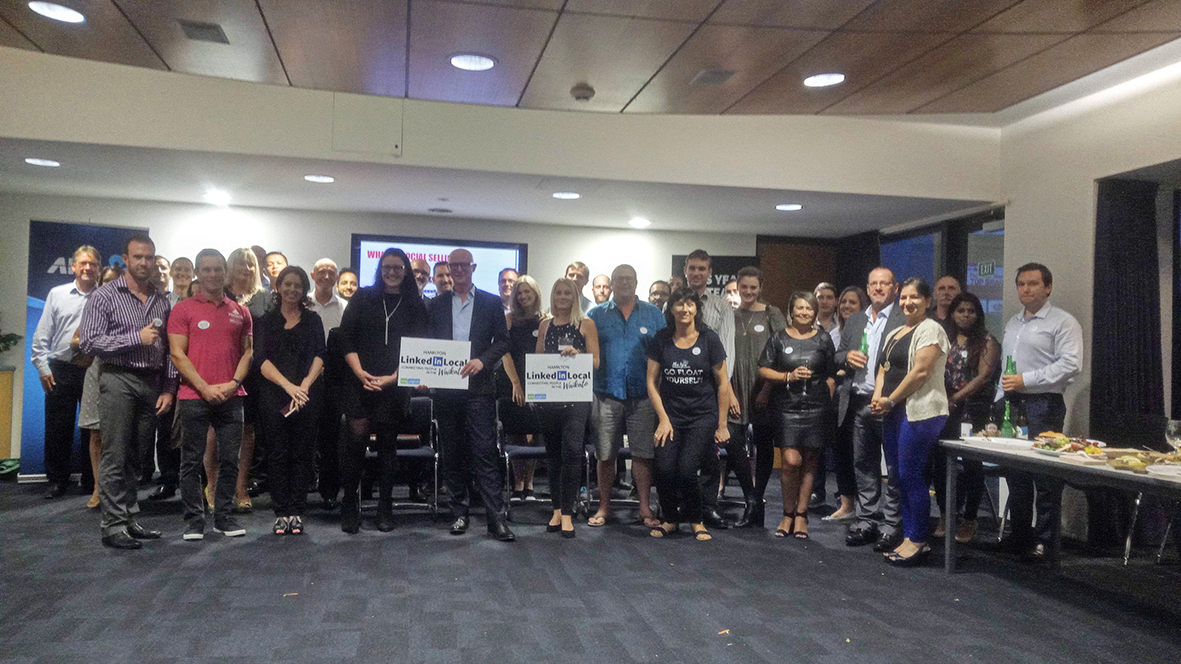 FAQs
Are there ID or minimum age requirements to enter the event?
Alcohol will be served, so the event is 18+
What are my parking options for the event?
Park at gate 1b on Heaphy Terrace, or there will be plenty of road parking around the venue after work hours.
What can I bring into the event?
Smiles and conversation. Please don't come with the intention of handing out 100 business cards! You can connect on LinkedIn.
How can I contact the organiser with any questions?
Contact me on 0273491873 or Daniel.Hopper@harcourts.co.nz
To join the mailing list for future events, visit this link: https://danielhopper-harcourts.com/linkedin-local-hamilton-networking-event-rsvp