The Orchard and JMI Wealth Present: Local & Global Economic Insights, with renowned economic experts Andrew Kelleher and Josh Wilson
About this event
Join investment experts Andrew Kelleher and Josh Wilson who are coming to Whangarei to share their views. They will talk about what's happening in the local and global economy, and look at local bond and share markets in New Zealand and around the world. You will gain an insight into the economic outlook and enjoy these two captivating speakers. Light refreshments will be served at the end, when you will also have the opportunity to talk with Andrew and Josh.
You can listen to Andrew most mornings on NewstalkZB where he does a daily market update with Mike Hosking. Click here to listen to recent recordings. And here's a brief background on Andrew and Josh:
• Andrew Kelleher, Director, JMI Wealth.
Andrew has worked in the financial markets for over 30 years starting as a money market trader for ASB Bank Treasury in 1987. He worked on the initial development of ASB Securities, and had responsibility for the ASB Bank Private Portfolio Service. After some time as an independent consultant and running a small business in the Far North, Andrew joined JMI as a shareholder and director in 2008. He is actively involved in asset allocation, investment strategy, fixed interest management and assisting high net worth clients.
• Josh Wilson, Chief Investment Officer, Clarity Funds Management.
Josh is the Portfolio Manager for Clarity's New Zealand and Australian funds, and maintains oversight of Clarity's international equity funds. He joined Clarity in 2019 following a successful period as a Portfolio Manager at NZ Funds. Prior to that Josh worked as an Equity Analyst for Collins Stewart in London and AMP Capital in Wellington. Josh is a CFA charterholder.
• The MC will be Sue Richards, an Investment Advisor with JMI Wealth in the Kerikeri office.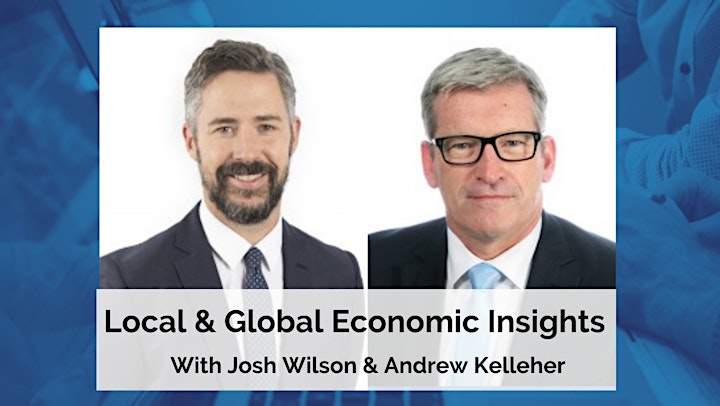 Organiser of Local & Global Economic Insights, with Andrew Kelleher and Josh Wilson