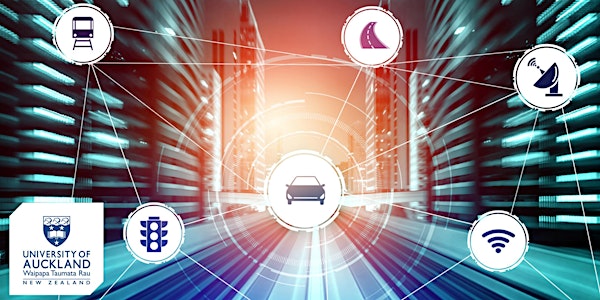 London Alumni and Friends Reception 2022
Event Information
Location
Royal Automobile Club
89 Pall Mall
St. James's
London
SW1Y 5HS
United Kingdom
Join us for a drive into the future. We're looking forward to seeing you again!
About this event
It's time to restart the ignition and get your networking wheels rolling again, because the University of Auckland is back with another exciting event for our UK-based alumni and friends – this one including a thought-provoking talk from alumnus Alex Kendall, co-founder and CEO of autonomous vehicle start-up Wayve.
Autonomous driving technology: the space race of our generation
Join us to hear how autonomous vehicles are set to redefine the way we move people and goods around our cities. In this talk, Alex will discuss the progress already being made in developing the artificial intelligence driving autonomous vehicles and share his vision of how this technology will soon meet the needs of our busy and complex urban lives while also improving safety, sustainability and accessibility in our cities.
This will be an excellent opportunity to hear from a global technology leader, as well as the chance to catch up with University representatives from Auckland and fellow alumni and friends living in the UK.
Event details:
Date: Wednesday 11 May 2022
Time: 6:30pm – 9:00pm
Venue: Mountbatten Room, Royal Automobile Club, 89 Pall Mall, St. James's, London
Dress code: Men should dress in a jacket (suit, blazer or sports jacket), tie and fully button-fronted collared shirt tucked in with tailored trousers, corduroys, chinos or moleskins. Women should wear smart attire (dress, tailored trousers or skirt with a smart top or shirt), business attire or other dress of appropriate formality.
Enquiries: Please contact alumni-events@auckland.ac.nz
Canapés and drinks will be served
Important note: photographs / video will be taken at this event by the University. If you don't want to appear in any photos or video footage, please contact the events team at alumni-events@auckland.ac.nz
Date and time
Location
Royal Automobile Club
89 Pall Mall
St. James's
London
SW1Y 5HS
United Kingdom