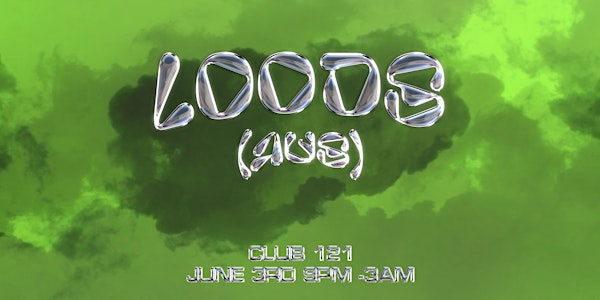 Location
Club 121
21 - 23 Cambridge Terrace
Wellington, Wellington 6012
New Zealand
With the help of Club 121, Wokstars are extremely excited to announce our first international act: Loods (AUS).
About this event
Raised in the coastal, industrial Australian town of Newcastle (better known as the Steel City), Loods is an understated character with a fun, raw take on dance music.
After relocating from Sydney to London in 2018, Loods released two sell-out records on longtime friend Mall Grab's Steel City Dance Discs label, played a Boiler Room set at London's iconic Southbank Centre, and delivered mixes for Rinse FM, NTS and Triple J, amid touring extensively throughout the UK and Europe.
Loods is an artist who's been near and dear to the Wokstars heart since first venturing into the realm of dance music. Classics such as 'Realness' and 'What is it?' have been staples of any summer playlist for as long as we can remember. We feel so privileged to have him kicking off his NZ tour with a 2 hour demolition of the dancefloor in the beloved basement June 3rd, with support from Wokstar regulars Keegs, Jake and Joost.