Los Angeles Alumni & Friends Reception
Description
CAN WE … INGNITE A SPIRIT OF INNOVATION
How to break the mould and inspire others
With the world changing faster than ever, breaking away from the expected is essential to create value and thrive. With 'innovation' and 'disruption' being part of our daily lives, how do you break through this noise and build impact on a global scale?
Wendy Kerr of the Centre of Innovation and Entrepreneurship will join a panel of University alumni who are moving beyond the buzzwords to create unique ideas and solutions in a complex world.
Please join us to at this informative and candid event, which will also include networking opportunities before and after the main presentation to meet some like-minded mould-breakers in your area.

Meet our Los Angeles Panel
Wendy Kerr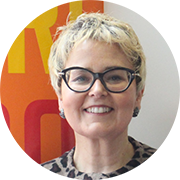 Wendy Kerr is Director of the Centre for Innovation and Entrepreneurship at the University of Auckland.
She has global experience in leading technology and media start-ups with the Financial Times, Pearson and Quicken. For the last decade, while based in London, she has consulted to C-suite leaders of high growth, global technology companies including Expedia, Betfair, Fidessa, and LexisNexis.
Now she aims to grow business savvy, entrepreneurially minded students, utilising her experience in helping organisations thrive in challenging times of expansion and change.

Anne Fulton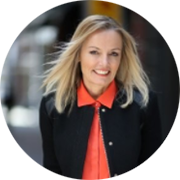 Anne Fulton is the founder of Fuel50 HR software which provides innovative career pathing solutions in 33 countries and 28 languages across the globe. They have raised $US 4.6 million and their services are used in over 75 Fortune 500 companies.
She holds a Masters of Social Sciences in Organisational Psychology from the University of Waikato and a Post-Graduate Diploma in Counselling from the University of Auckland. From there, she has cultivated a number of start-ups, including SilkRoad Technology and Career Analysts NZ Ltd.
Anne has been involved in delivering organization change that delivers positive, sustainable business impact in multiple businesses and designing HR initiatives to significantly raise business performance.

Aaron Dus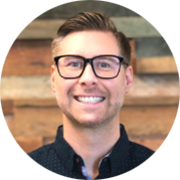 With nearly 15 years of international consulting, advertising, and design research experience, Aaron Dus is vice president of strategy and analytics at Ignited in Los Angeles.
Aaron has played an integral role at consumer-led, design research and innovation consulting firms Undercurrent, ThinkX and The Idea Factory. His expertise has helped some of the largest and most innovative companies continue to transformation, including G&E, Levis & Co, PLDT, LEGO and Disney.
He has also developed strategies for YouTube, Neutrogena, Gatorde, HP, JBL, Walmart, MasterCard, Ameriprise Financial, eBay and many more while at Trailer Park, Rosetta, R/GA, TracyLocke, and Tenthwave.
Aaron actively teaches and gives lectures at institutions in North America and in Scandinavia.