Love Coach Ltd presents the 'ILLUMINATING QUANTUM INTIMACY' LOVE COACH RETR...
Description
HEAL & TRANSFORM YOUR LOVE LIFE & RELATIONSHIP HEALTH in 2020
and be invited to join the
"ILLUMINATING QUANTUM INTIMACY"
RETREAT

IN NORTH BALI



Saturday, 22nd AUGUST 2020
to Saturday, 29th AUGUST 2020

Quantum Love Coach ADRIANE HARTIGAN-VON STRAUCH, internationally also known as a Quantum Visionary Intuitive, illuminates conscious Love Lives.

Manifest, heal, and enlighten your very own inner & outer intimate Relationships in this exquisite & deeply fulfilling 8-day residential LOVE COACH, Spa- & Wellness Retreat experience at 'GRIYA BALI SURGA' in North Bali - to ultimately create unique & long-lasting LOVE & INTIMACY with yourself!


Info & Bookings @
www.lovecoach.co.nz/page/love-coach-retreats/

Is this Retreat Experience for you?
Are you are at the end of a relationship? Looking for a new relationship? In a current relationship and want to heal or strengthen it? Are you dealing with imbalanced General- and/or Hormonal Health & Fatigue? Then this retreat is perfect for you.
An 8- day heart-opening & elevating & revitalizing experience to devote yourself to the most vital areas of your existence – YOUR LOVE LIFE! And - YOUR INNER & OUTER HEALTH!


What to expect...

TIME. Take time out to relax & rejuvenate in a nurturing and tranquil environment
HEAL. Heal and overcome wounds & conditioning from your past & present relationships
PEACE. Find a state of inner peace and comfort – unconditionally accepting your reality and existence
SELF. Opening your Heart to Self-Love and Self-Empowerment
LOVE. Awaken to the possibility to LOVE again – in a much deeper and fulfilling way!
CREATE. Create a vision and action plan to manifest the Love Relationship YOU truly desire
ENERGIZE. Get in touch with your Body through Detox and Revitalizing Therapies & Massages

Invest time and effort in yourself and discover your uniqueness and power to create the Love, Health, and Intimacy you have always desired. We invite you to connect with Adriane & her international expert team on a retreat experience in magical Bali this August 2020!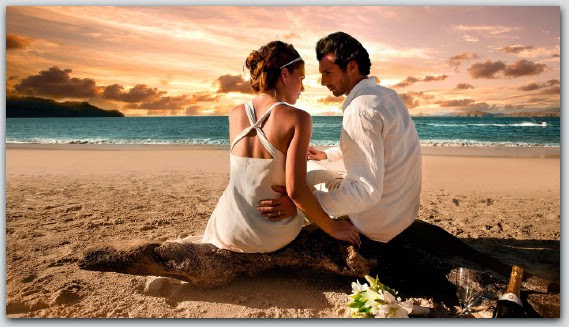 Please see
Retreat Details & Registration Page
www.lovecoach.co.nz/page/love-coach-retreats/
Organiser of Love Coach Ltd presents the 'ILLUMINATING QUANTUM INTIMACY' LOVE COACH RETREAT in North Bali with Adriane Hartigan
Adriane Hartigan-von Strauch of LOVE COACH LTD, NZ's only Master Love Coach, is a Relationship - and Intimacy Awakening Coach, Visionary Intuitive, Vibrational Medicine Consultant and Oneness Trainer specializing in transformational therapies and personal development techniques, and maintains a private practice in Devonport and Auckland wide in New Zealand, on invitation, and worldwide in live-seminar settings and on the web.
As a Love Coach her goal is to help you uncover and ignite your core potential and live a love life that is exceptional and beyond your wildest imaginings. While we can't change the past, we can work together to better understand and resolve the changes you are facing right now. Our goal is connecting you to the REAL YOU - discovering your authentic potential for QUANTUM INTIMACY!