Making your data meaningful - a Wai Tūwhera o te Taiao regional wānanga
Find meaning in your eDNA data by joining us for a wānanga with experts and sharing the stories of your waterways and eDNA adventures.
About this event
Wai Tuwhera o te Taiao participants and whānau are invited to join the EPA, Te Puna Wai Māori ō Tauranga Moana and NZ Landcare Trust for a hands-on afternoon wānanga to explore your eDNA data in a way that is meaningful for you. It is an opportunity to share stories, ask questions, and learn from eDNA experts.
The wānanga will also include a workshop on visual storytelling techniques, including using an online platform called 'Storymaps' to visually present information about your waterways and their supporting communities.
We also hope to hear about your experience of the Wai Tuwhera o te Taiao programme. We ask you to reflect on what could be improved and imagine how the programme could grow and develop.
Workshop topics
• Share the story of your waterway/awa and what you have discovered through eDNA testing in groups and/or as an open mic
• Understanding your eDNA data
• Storymaps and storytelling
Spaces are limited. Please register by 4:30pm Friday 15th October - we look forward to seeing you there!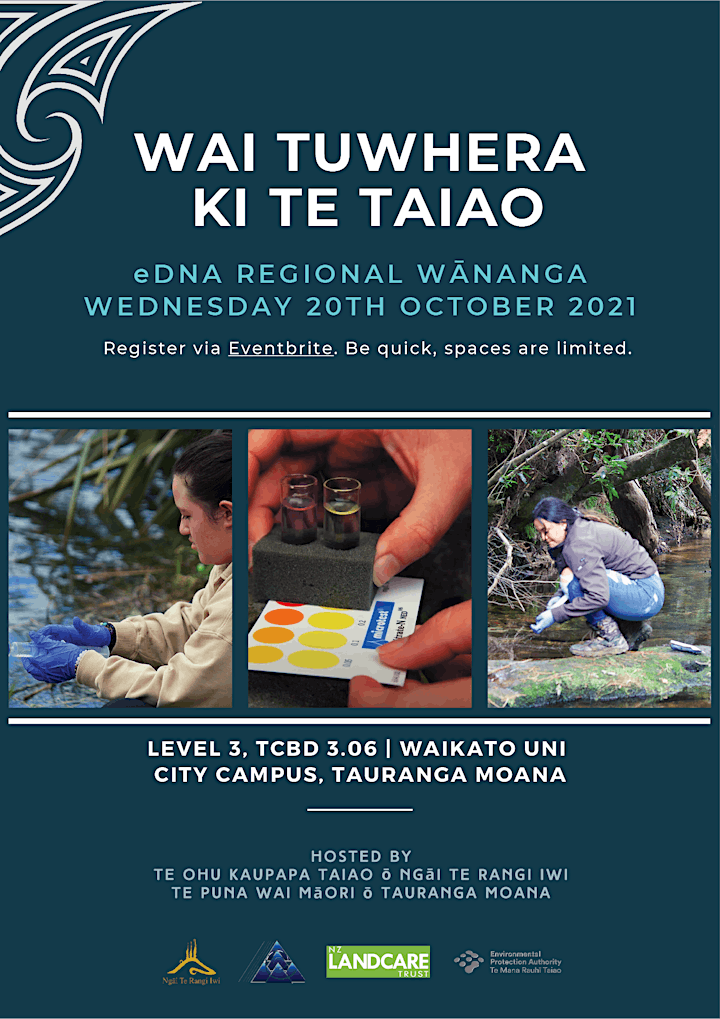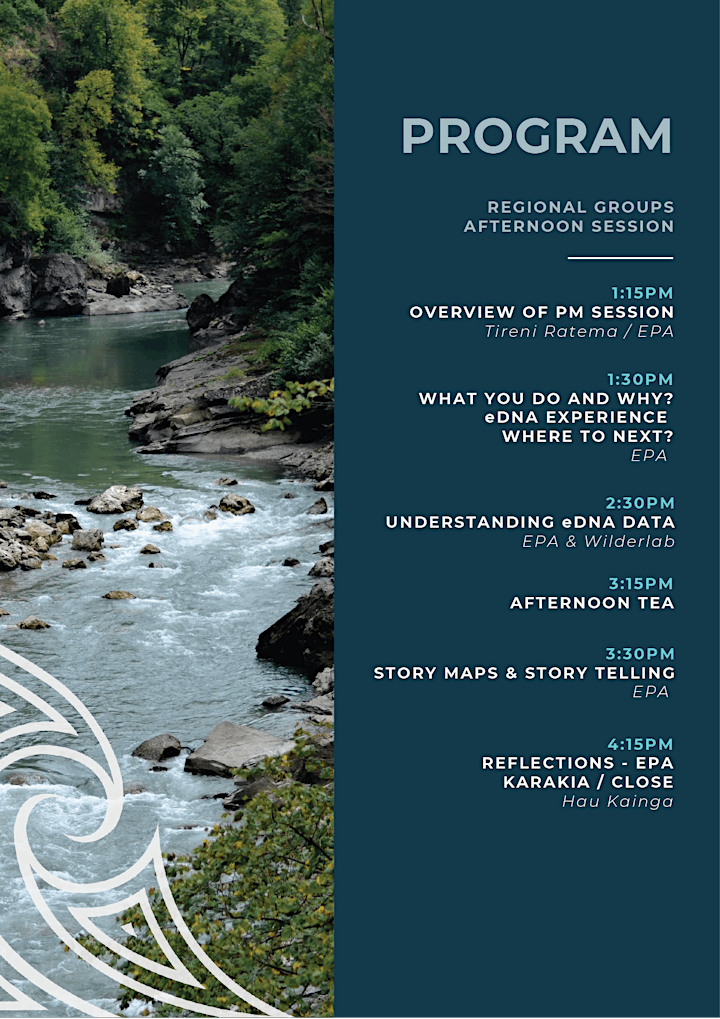 Organiser of Making your data meaningful - a Wai Tūwhera o te Taiao regional wānanga