About this Event
Te Ihi Ora is the second day of the (2 day) Manaaki Ora Wānanga.
Te Ihi Ora is a culturally immersed wānanga, that builds on a Māori framework for working in a pre and post-vention space with mental health, self harm and suicide issues.
These wānanga draw on an in-depth Te Ao Māori methodology, from kaumātua kōrero, for working with people effected by suicide or at risk of suicide. The facilitation team have experience in suicide prevention, mental health and addiction treatment and have years of experience working with whānau Māori.
These wānanga are free to attend and available to frontline staff (and whānau) who want to promote Māori health and wellbeing, as well as learning more about a kaupapa Māori approach to utilising protective factors in preventing suicide.
PLEASE NOTE:
*This course will be run in a bi-lingual format, therefore, although not essential, previous knowledge in Te Reo Māori would be an advantage.
**Registrations are essential as spaces are limited. Please notify us early if your circumstances change and you cannot make it to the wānanga.
Who is this for? Hauora providers, iwi, marae, Non-government Organisations, Māori community networks and whānau champions - anyone wanting to engage positively with Māori individuals and whānau to promote wellbeing.
Facilitators
Ronald Baker - Ngāti Porou, Te Aitanga a Hauiti, Kuia Kaumatua Korero, Kaumatua 2018 Mental Health Inquiry, RPN, ADN, WCF 
Koromiko Richards - Ngāti Whātua, Hauraki, Kuia Kaumatua Korero, Kaumatua for 2018 Mental Health Inquiry 
Regan Balzer - Te Arawa, Ngāti Ranginui, Artist, Pou Ako - Qualified Teacher, Te Reo Me Ona Tikanga
For more info visit our website www.teaumaori.com
If you have not yet completed the on-line Tangata Ihi module, please go to this link:
This module needs to be completed before attending the Manaaki Ora Wananga. It usually takes between 20 - 40 minutes to complete. If you have already completed this module, you do not need to do it again.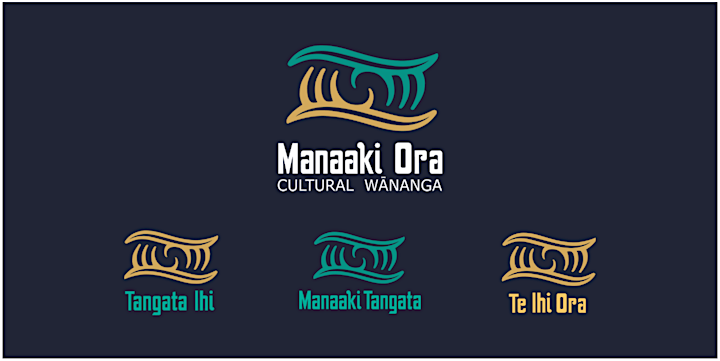 Te Ihi Ora is one of three wānanga that make up Manaaki Ora, our suite of Cultural Wānanga. Each wānanga is tailored to exploring and broadening one's understanding of Māori approaches to working with whānau, individuals and community groups who are Māori to address suicide.