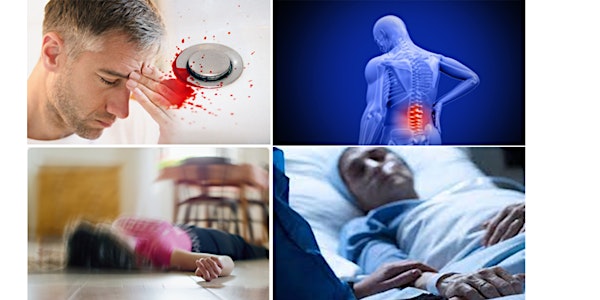 Managing Palliative Care Emergencies - Clinical Skills Series Workshop
Location
Nelson Tasman Hospice
331 Suffolk Road
Nelson, Nelson 7011
New Zealand
Clinical Skills Series in Palliative Care: Managing Palliative Care Emergencies Workshop
About this event

NB: Vaccination passes are required for all Hospice education sessions: Please arrive 15 minutes early to sign in and present your vaccination pass at the workshop.
Registration is essential due to limited numbers. Maximum 20 attendees.
This clinical skills series (Total of 10 different workshops) aims to provide education that will refresh or upskill all health care professional and support workers supporting persons with palliative care needs. The education sessions provide learning which maintains and enhances participants specialist palliative care knowledge, skills and practice.
This clinical skills session will cover:
Hypercalcaemia
Spinal cord compression
Acute airways obstruction
Seizures
Acute terminal haemorrhage
Pain crisis
Neutropenic sepsis
** Limited attendees. Maximum 20 attendees - Early registration is advised
Target audience: Registered Nurses, Aged Residential Care Nurses, Enrolled Nurses & Health Care Assistants/Support workers
Facilitator: Clinical Nurse Educator, Nelson Tasman Hospice
Date: Thursday 28 July 2022
Time: 1600 - 1715
Duration: 1.15 hrs. (PD 1.5 hrs.)
Cost: No charge
Venue: Nelson Tasman Hospice, 331 Suffolk Road, Stoke, Nelson
For further information contact the Nelson Tasman Hospice Education Team:
E: Education Administrator: education@nelsonhospice.org.nz
Phone: (03) 546 3950