Mapping Your Inner Seasons - Women's Wellbeing Workshop
Join Flourish Health Emporium's finest and Saskia Seeling for a female well-being evening filled with empowering knowledge!
About this event
Where: The Dish Café, Ōtepoti/Dunedin
When: 6th of August 2021 at 7 pm
Food: Nourishing Nibbles Provided
This event is for you if:
- you are unsure how your cycle works
- you feel disconnected from your cycle and hate all things period
- you're over having society tell you how you should feel/behave/be like
- you feel alone in your struggles with your cycle/your womb
- you think everyone else is raging with fertility and femininity and you're the only one disconnected from her womb
- you're craving a space where every womb is welcome
​What to expect:
- information about your hormones, your cycle and how to support these with nutrition and lifestyle tips
- stress management and relaxation techniques
- ways to connect with your cycle and womb
- a non-judgmental and safe space to connect with fellow women
- insights from experts in their field
- delicious snacks to nurture the physical body
- a wholesome and empowering evening
​
This knowledge has been a game-changer in our work with clients.
- sleep better
- live more in tune with your physical, mental and emotional needs
- significantly reduce stress
- increase your overall well-being
- plan your work and private life to thrive in tune with their cycles
- reduce period pain
Event Facilitators
Isobella D'Aiello
​Isobella is a Naturopath and Clinical Nutritionist at Flourish Health Emporium in Ōtepoti/Dunedin. She has a flare for the creative and a passion for natural medicine; a calling nurtured from a young age, that has only flourished through vigorous study as a Naturopath Intern.
Bella is hitting the ground running; specializing in care for the whole whānau and their tamariki, and women's health; making periods less whakamā (shameful or embarrassing) and letting you know what's normal, what's not, and what you can do about it!
Saskia Seeling
​Saskia is a well-being and empowerment coach for millennial women. She is a trained yoga and meditation teacher and life coach. She works with big-hearted women who are craving the freedom to create a life they love.
​Her own long and winding journey from burnt-out banking supervisor to thriving yoga teacher was the stepping stone for her to help women prioritize their personal well-being, say "no" to what is not serving them, and say "yes" to what they truly want from life.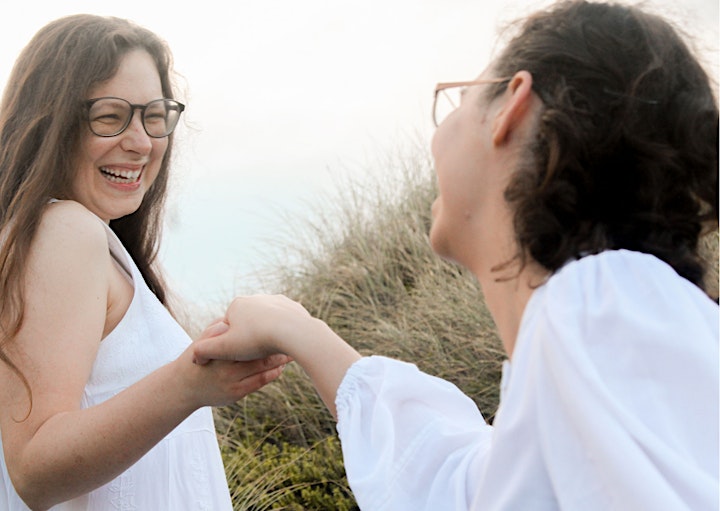 Organiser of Mapping Your Inner Seasons - Women's Wellbeing Workshop