About this Event
MARINE PROTECTION IN AOTEAROA
What is a Marine Protected Area, and why are they important for Aotearoa?
For our fourth instalment of Changing Tides: Tai Tōrua, we'll learn about marine protection in Aotearoa.
Join us as we hear about the truly special parts of our moana that are protected and some of the diverse benefits that these special areas can bring.
WEBINAR HOST: Elisabeth Easther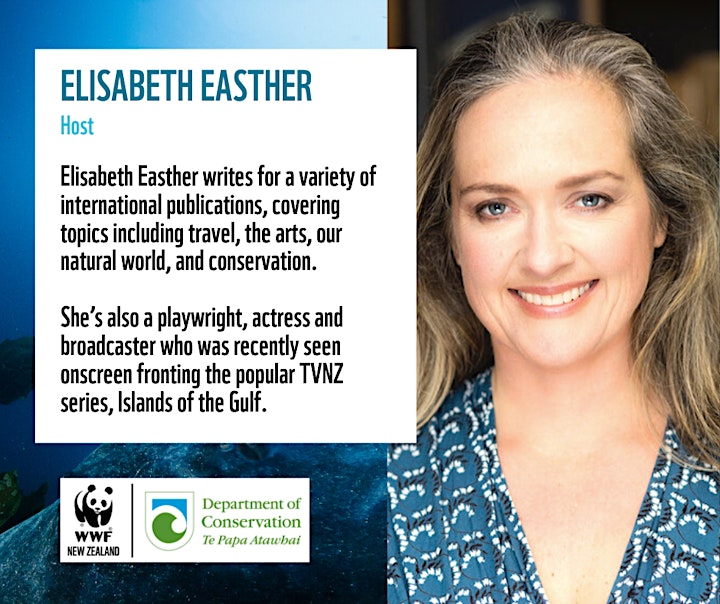 WEBINAR SPEAKERS:
Assoc Prof Nick Shears, Marine Science, Leigh Marine Laboratory, The University of Auckland
Samara Nicholas, Poutokomanawa/Co-director (Marine Lead) and Founding Trustee, Mountains to Sea Conservation Trust
Brendan Flack , Tangata Tiaki , Kāti Huirapa & Chair of the Committee for the East Otago Taiāpure
This webinar will be hosted on Zoom. You do not need a Zoom account to view.
SPACES ARE LIMITED. Make sure you register to secure your place.
Once registered, logon instructions and link to the webinar will be sent in an Eventbrite email prior to the event.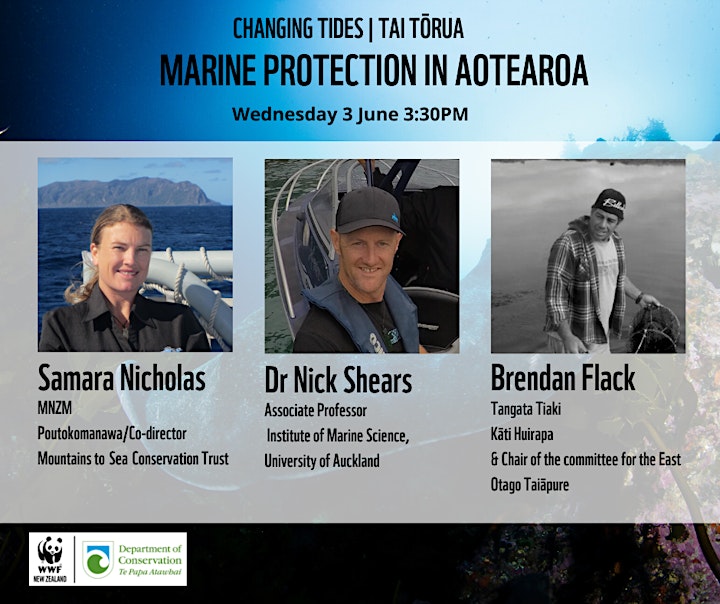 Made possible by support from the Pew Bertarelli Ocean Legacy Project and DOC's Biodiversity 2018 Programme.