MARKET INSIGHTS GERMANY with NZ Trade commissioner Jan Bailey
Description
Come along and hear the latest market insights from Jan Bailey, NZ Trade commissioner based in Hamburg
A growing number of New Zealand businesses have recognised the potential business opportunities available in Germany. As Europe's political and economic powerhouse, Germany's appeal as a business partner is clear. It's an enormous, stable economy, and one of the world's largest exporters (almost €1.3trillion in 2017) and importers (more than €1trillion). Germany is New Zealand's sixth-largest trading partner, and our bilateral trade is valued at NZ$3.26billion (year ending June 2016). NZ top exports to Germany are in the food and beverage sector, but there is a broad, diverse range of companies exporting goods and services there, in fields ranging from IT to healthcare, and from renewable energy to the marine industry. Each year, more and more companies around the world discover Germany as a secure and rewarding place to do business – and New Zealanders are taking note.
Jan Bailey - NZ Trade commissioner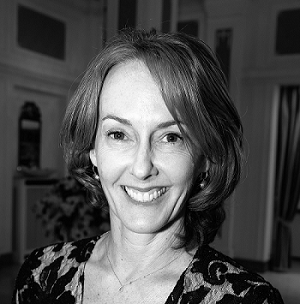 Jan joined NZTE's Hamburg office as Trade Commissioner in April 2016. Prior to working for NZTE, Jan worked with the Ministry of Foreign Affairs and Trade as the Deputy Head of Mission at the New Zealand Embassy in Berlin. Her roles with MFAT prior had a trade focus, including two years as negotiator on TPP.
Before joining MFAT, Jan held a number of roles in New Zealand at Spark, Te Papa and at various advertising agencies in London. Jan has a Bachelor of Management Studies (Hons) in Marketing and International Business from the University of Waikato.
Cancellation Policy
Cancellations must be received 7 clear working days prior to the event. Substitutions are permitted if you can no longer attend.
Media Policy
Events organised by the GNZCC may be photographed or filmed for use in the GNZCC newsletters, website and other publications for promoting the work of the GNZCC. The database of the attendees may be shared with the principal sponsor. If you do not wish your picture taken, or your details to be shared, please let us know.
Privacy Policy
The provision of your data takes place via a web application on the internet. Therefore the confidentiality, the integrity (inviolability), the authenticity and the availability of personal data cannot be guaranteed.