Description
Marketing and Sales Intensive Business Development Program
Business Owners; Do you Want and Need...
Go-to strategies that get results fast!
The best Marketing and Sales system so you're not missing opportunities!
Are done with getting the same results and feel like you're ready to step up and take your business to the next level!
YOU CAN, and it's easier than you think!
If you knew exactly where to focus your energy and how to leverage more from your very real effort; you would exponentially increase your profit for the next year.
Sound too good to be true? It's not.
To find out exactly how I can help you achieve so much more; reserve your place in one of my two 12 week Marketing and Sales Intensive Business Development Programs for Business Owners, commencing on Thursday, 7th September at either:
8:00 am to 10:00am or

4:00 pm to 6:00 pm
The workshops will be held every two weeks for 2 hours.
Limited to a maximum of 6 people in each program.......Register Now!
What you'll take away from coming along
Each session has a workbook to take away with practical steps that you can put into your business for immediate results. The resulting strategies that you'll take away have been road tested on thousands of businesses over many years so it's practical and will get you motivated and clear on what to do and how to do it.


This 12 week Program is for Business Owners who:
Need go-to strategies that get results fast!

Want the best marketing and sales system so you're not missing opportunities!

Are done with getting the same results and feel like they're ready to step up and take their business to the next level!


Program Outline
Align Your Goals… One-on-one
Getting Clarity on What You Want!
Setting personal and business goals both short term and longer term

Identifying any specific challenges or blind-spots that need work to ensure they don't get the way of success

How to ensure the right balance between work and what happens outside work...
(Remainder of Sessions done in Group Workshops)
Session 2
Optimise Your Business…
Software to find the Profit Potential of your Business!
Getting your business financials analysed to assess break evens, income gaps and establishing how sensitive your transactions are to profit leakage

Quantifying your "size of the prize" to find out the profit potential of what your business can produce with a successfully implemented Optimisation Plan

Bringing together your strategies into one concise planning process that project-manages how you'll implement your plan...
Session 3
Sharpen Your Margins…
Making Better Money Without Working More Hours!
How you can widen the gap between the prices you charge and the costs you pay so there's more money in the middle for you

The problem with getting critical information out of your business and what you can do about it

How to make significantly more money in your business without working a whole lot harder than you already are…
Session 4
Boost Your Productivity…
Getting it Done!
How to tell if your team have had a profitable day's work so they know how to drive themselves to make sure they have

The best numbers to monitor that actually change the pace of what people are doing as an outcome of measuring them… and…

How to work with your team so your business is easier to run and more profitable...
Session 5
Upsize Your Sales…
Getting Better at Lead Conversion!
Handling incoming phone calls to make sure you're not getting "shopped"

How to make sure people are buying from you rather than competitors even if you are more expensive

How to upsell and offer options that will have your customers thanking you for helping them...
Session 6
Maximise Your Marketing…
Getting More of the Right Type of Work!
How you can take advantage of 3 major technology changes using a simple upgrade to your marketing tools

How to position your business with a strategy to find more 'A' Grade customers in your current marketplace… and…

How to get more of your customers and prospects to become loyal to your business no matter what your competitors are doing…
Session 7
Frame Your Future…
Maintaining your momentum!
Getting your team on board with the direction you are taking your business

How to stay focused and resist getting dragged back into "hourly rate" work

How to get into the cycle of planning and implementing change that will get your business to serve you rather than you serving your business...
Session 8
One-on-One…
Your Implementation Hour!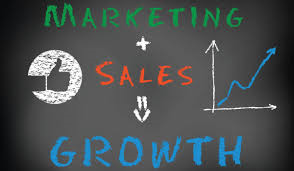 Investment:
The normal price for this program $495 for the first Alignment Session, then 3x $995 plus GST per month or $2,995 in advance.
As a special promotional offer for early bird bookings, your investment for this program will be $495 plus GST per month or $1,250 plus GST if paid in advance.
Your investment includes all 8 Sessions, two hours of one-to-one time with your coach and software package to run your program…
Limited to a maximum of 6 people in each program.......Register Now!


See what an attendee at one my recent workshops had to say....
"I Just wanted to say thank you for the session it was the best 1 ½ hours I have spent for quite some time.
Thanks for the valuable insights and ideas... "
Thanks
Gavin Austin –Director...AB Compliance abcompliance.co.nz (January, 2017)
To your success!