Master Class in Upgrading Existing Buildings - Wellington 2017
Actions and Detail Panel
Master Class in Upgrading Existing Buildings - Wellington 2017
Thu 23 February 2017, 9:00 AM – 4:00 PM NZDT
Description
Find out what you REALLY need to know about building alterations before you spend money you don't need to.
In this pratical, interractive 1 day workshop you will go through sections 112, 115 and 116 of the Building Act and unpack exactly what you need to know, and how to do a cost effective assessement of a building.
Making additions or alterations to older buildings requires fire assessment and access audits of the whole building.
These can be costly and unexpected for the building owner or tenants doing fit outs. Some designers tell their owners they need a new sprinkler OR to replace an old alarm. This workshop will equip you to know what is true and what is not, and how to find out when you are not sure.
Suitable for: All cerified IQP's, experienced Building Officials, Fire Engineers, Designers, Arcihects, Facility Managers
Format: Interactive workshop and case studies
Master Class in ANARP, section 112 and change of use
You will learn:
What the law requires

How the law applies to making alterations to existing buildings

What the changes of use or occupancy are

How to use checklists and prompts to cover the bases

What you can and cannot accept as nearly as is reasonably practicable

About minor works consents, base building reports and big projects

How to document your decisions

A simple - low cost gap analysis framework

When a full analysis is required
Included: Handouts, All refreshments
Your expert facilitator: Sharn Piper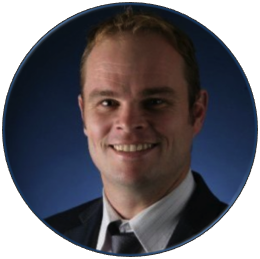 With 18 years' experience in the Construction industry ranging from Carpentry, Project Management, Quantity Surveying, Team leadership, Sales Management, Inspections and Building Compliance, Sharn brings a unique set of skills to the table. He is not only able to look out of the box to solve problems – he removes the box altogether.
Building compliance & Construction is an industry Sharn is passionate about. He has experienced the highs and lows of the construction industry, worked under houses, in roof spaces, in the bush and at the executive table. He has experienced great success and great failures, but most importantly he is determined to learn from his experiences and pass his knowledge onto others.
Date and Time
Location
The Terrace Conference Centre
Te Aro 3 room, Ground floor, 114 The Terrace
Wellington, Wellington 6011
New Zealand