Description
Find out what you REALLY need to know about building alterations before you spend money you don't need to.
In this practical, interactive 1 day workshop you will go through sections 112, 115 and 116 of the Building Act and unpack exactly what you need to know, and how to do a cost effective assessment of a building.
Making additions or alterations to older buildings requires fire assessment and access audits of the whole building.
These can be costly and unexpected for the building owner or tenants doing fit outs. Some designers tell their owners they need a new sprinkler OR to replace an old alarm. This workshop will equip you to know what is true and what is not, and how to find out when you are not sure.
Suitable for: All certified IQP's, experienced Building Officials, Fire Engineers, Designers, Architects, Facility Managers
Format: Interactive workshop and case studies
Master Class in ANARP, section 112 and change of use
You will learn:
What the law requires

How the law applies to making alterations to existing buildings

What the changes of use or occupancy are

How to use checklists and prompts to cover the bases

What you can and cannot accept as nearly as is reasonably practicable

About minor works consents, base building reports and big projects

How to document your decisions

A simple - low-cost gap analysis framework

When a full analysis is required
Included: Handouts, All refreshments
Your expert trainer: Rosemary (Rosie) Killip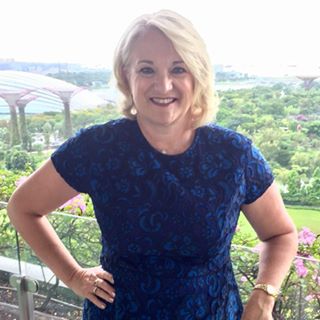 Rosemary is an international speaker, author and training practitioner specialising in building law. She is a sought-after speaker for building conferences and a regular commentator on building compliance in New Zealand.
With substantial insider knowledge of how councils review and interpret the Building Act rules, she brings practical insights and wisdom from 25 years of working alongside building compliance staff, Council staff, building inspectors and building owners.
She is the founder and director of Building Networks NZ Ltd, New Zealand's leading authority on building compliance.