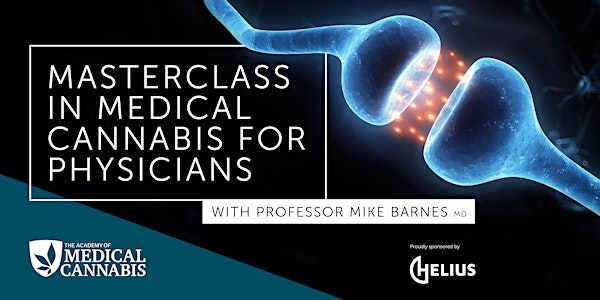 Masterclass in Medical Cannabis with Prof. Mike Barnes, MD (Auckland)
Location
The Maritime Room
149 Quay Street
Viaduct Harbour
Auckland, NZ 1010
New Zealand
Auckland Masterclass: Learn the key considerations in prescribing medicinal cannabis from world-leading expert, Professor Mike Barnes.
About this event
Cannabis-based medicinal products are an emerging field of clinical practice. Imminent regulatory changes in New Zealand are creating a surge in patient enquiries, concerning a range of therapeutic possibilities.
However, a majority of physicians feel more training is needed to understand how medical cannabis products work, in order to administer the best possible care to their patients.
We invite you to join New Zealand's first CME Masterclass in Medical Cannabis, designed specifically for physicians. Learn about the core considerations in prescribing medical cannabis products with neurologist, Professor Mike Barnes.
This Masterclass in Medical Cannabis has been endorsed by The Royal New Zealand College of General Practitioners (RNZCGP) and has been approved for up to 4.5 CME credits, for the General Practice Educational Programme (GPEP) and Continuing Professional Development (CPD) purposes.
About the trainer, Professor Mike Barnes MD
Director of Education at London-based The Academy of Medical Cannabis, author of more than a dozen books and 200 published papers, Professor Barnes is widely recognised as the leading European expert on medical cannabis.
In 2016, the United Kingdom government commissioned Professor Barnes to write The Barnes Report which became a catalyst to the eventual rescheduling of medical cannabis across the region in November 2018.
As well as sitting on various boards in Canada and other parts of the world, Professor Barnes is operationally involved in ensuring medical professionals at every level are well-informed on the subject of medical cannabis.
New Zealand's Masterclass in Medical Cannabis will provide a sound foundation of knowledge in how medical cannabis works, safety and risk management considerations, through to how to consult with patients and prescribe products, where there is a sufficient evidence base for application.
Key learning objectives:
Understand the fundamentals of the endocannabinoid system (ECS) and be able to explain it to both a patient and a colleague not familiar with it.
Be able to describe the key chemical compounds in the cannabis plant used clinically including CBD, THCA, THC, and terpenes.
Understand side effects of medical cannabis, both long and short-term.
Know the relative and absolute contraindications to prescribing medical cannabis.
Be able to apply a medical cannabis care plan minimising side effects and psychoactivity and maximising efficacy for a variety of chronic conditions within your area of specialisation.
Understand the potential safety issues of medical cannabis use and how to counsel patients on these concerns.
Review different delivery systems for medical cannabinoids including oral oils, vaporised products, and how/when to use.
Understand the current cannabis products available for prescribers on the New Zealand market.
Understand the patient clinic flow, both direct to specialist and in-house GP-referred streams, and triaging system.
Review validated questionnaire tools used to assess and monitor patient response and symptoms.
Understand the basic language of cannabinoid medicine from a scientific perspective.
Be able to confidently counsel patients on potential risks of medical cannabis and use in relative contraindication cases where appropriate.
Understand CV risks and management of patients with CV risk factors with medical cannabis products.
How to report adverse events.
Be able to conduct an initial cannabis medicine-focused visit, appropriate to your speciality.
Be able to conduct follow-up cannabis medicine visits, including dosage adjustment, CBD and THC content and cultivar switching where needed.
How to use and dose available products, read labels and write a medical cannabis prescription.
Understand the current regulatory environment in New Zealand.
Understand medical cannabis legality in global context and where to get information for other countries if patients ask and travel advice.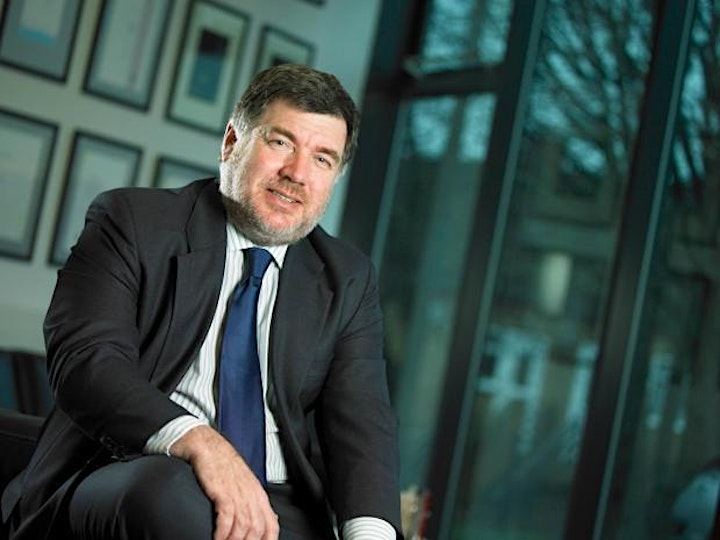 Don't miss out on New Zealand's first, comprehensive, CME Masterclass in Medical Cannabis with Professor Mike Barnes (above). Spaces are strictly limited and available only to healthcare professionals.
Please note: You will need to present a form of professional ID on entry for free admission. This event is only available to physicians and healthcare professionals.