Description
Connecting with customers is at the heart of successful product management.


About this course
As a product manager or product owner, you need to deeply understand your customers so you and your team can create a compelling product experience for them.
This is not achieved by one-off, disparate research efforts; customer perspective should permeate the entire product practice. It takes time, demands an open mind and requires resilience – probably why we often place it on the back burner.
When customer insights shape your product vision and strategy, it allows you to tell a compelling and motivating story about a future you want them to enjoy.
This course aims to refocus participants on why a deep understanding of customer needs is a critical driver behind building great products.
Each participant will leave with a varied set of techniques by which to capture customer insight, synthesise effectively and develop increased empathy for customers. And importantly, participants will explore what it looks like for them to culturally and practically embed the customer into every aspect of their product practice.


The Agenda
Through presentation, discussion and exercises, we will cover:
Why customers' needs should always be your true north star
The key soft skills you need when uncovering customer needs and how to amplify these
A range of different methods and techniques that can help you capture and transform customer research into customer insight (such as interviews, contextual enquiry, shadowing, user testing, and synthesis)
How to bring customer insights to life through impactful storytelling and presentation
Ways to make sure that your entire product team(s) always have room for meaningful customer discovery
When empathy can go too far and the 'customer of one' dilemma


Who is this for?
If your customers or users aren't represented in every product decision you're making, this course is for you. The course is designed to provide value for those product managers and product owners embarking on building world-first customer-facing products right through to those managing mature enterprise products.
Your Facilitators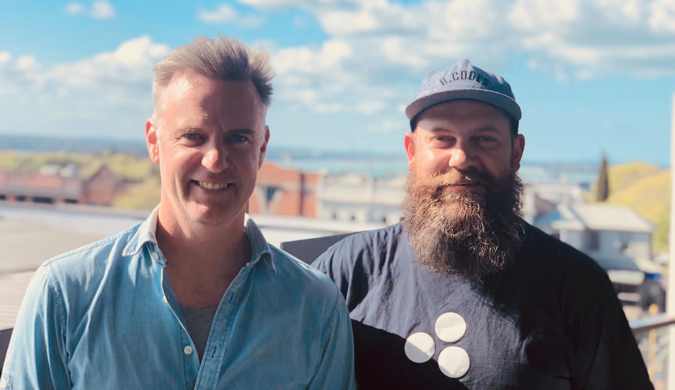 Phil's background is in helping hi-tech businesses build brands and take products to market. He is an effective and passionate communicator who gains energy from getting the best out of others. He is an active listener who asks the big questions and cuts through noise to get to the heart of product problems. Success in marketing has always originated from a deep appreciation of what customers want and need. Success in building and managing great products calls on exactly the same knowledge. Phil will share what marketing techniques, design thinking principles and crucial soft skills are key to building empathy that reveals the products customers want.
Jerry is an experienced product manager who has launched and scaled a broad range of digital products, including Australia's first mobile recharge app and a health analytics platform. He has spent nearly 15 years in roles working directly with customers to understand their needs, desires and beliefs. In this masterclass, Jerry will bring customer research techniques to life through examples and lessons he's learnt along the way.
Click here to learn more about our range of product training opportunities.
Organiser of Masterclass: Knowing Your Customers
We help product companies embed processes, habits, and tools that ensure they spend their time on work that matters. Creative problem solving is a team sport and our experience has proven that we deliver superior results for our customers as a collective. Work smarter. Make better products.