Location
Ground Level, Clearpoint House
9 Fanshawe Street
Auckland, Auckland 1010
New Zealand
Refund policy
Refunds up to 7 days before event
Description
Deciding the opportunities to focus on and communicating those decisions effectively for maximum impact are core skills that all product people need to master.


About this course
The possibilities for where you take your product next are endless. Starting with the input variables – your customers' problems, your business's goals, the capability of the development team – and for good measure let's throw in some constraints like deadlines, team capacity and your budget. The ways in which those variables and constraints can be combined are endless.
There are equal parts art and science in taking all of that uncertainty and creating an environment of clarity and direction for your team and stakeholders – all the while balancing the need for flexibility.
A common pitfall is to think of roadmaps as commitments to the delivery of new features. Instead, a roadmapping process should align people around the big bets that a team is making in order to solve customer problems and achieve business goals, and allow for those bets to be broken down into releasable increments.
At the same time, it's a simple reality of business that commitments are sometimes necessary, so a robust roadmapping approach will accommodate practical and realistic approaches to managing these expectations.
Built on years of hands-on success and failure with roadmaps, this masterclass will allow you to explore the nuances of prioritising and a roadmapping approach that brings clarity and alignment to people, teams and businesses.
The Agenda
The demands of roadmaps in different environments (and how they can go wrong)
Roadmaps vs Roadmapping

(going beyond the artefact to a value-adding activity)

A tour of prominent prioritisation models and roadmap methods
Balancing discovery and delivery
Techniques for critiquing and improving an existing roadmap
Crafting your own outcome-oriented roadmapping approach
Tips and tricks


Who is this for?
This masterclass is for product people and anyone who is accountable for the future direction of a product, or for making investment decisions in complex customer/business environments.
Your Facilitators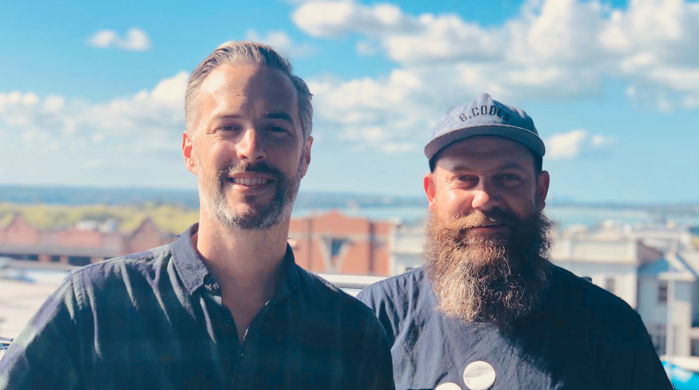 Matt loves great products, has spent a long time making them and now helps others do the same. He aims for a minimalist approach to product and product-making practices - quality over quantity, signal over noise. In this masterclass, Matt combines his own roadmapping and prioritisation experiences (the good and the bad) with inspiring and educational examples from around the world, to help people bring new levels of clarity and purpose to their plans and thinking.
Phil's background is in helping hi-tech businesses build brands and take products to market. He is an effective and passionate communicator who gains energy from getting the best out of others. He has seen what happens when roadmaps get "created" for sales opportunities and the long-term negative impacts it has on the work that matters, at all levels within a business. Phil won't try to paint a picture of prioritisation being easy, but will share methods and mindsets to help improve decision making in order to maintain growth and momentum.

Click here to learn more about our range of product training opportunities.