Location
Ground Level, Clearpoint House
9 Fanshawe Street
Auckland, Auckland 1010
New Zealand
Refund policy
Refunds up to 7 days before event
Description
Improving your odds of success in a complex world.
About this course
One of the most common mistakes product people make is believing their untested product ideas will succeed. Most product managers will admit to releasing solutions they truly thought would be successful but ultimately failed to make a difference.
This is exactly why product discovery - the process of validating our product ideas before actually building them - is so important. There are a wide range of techniques that allow product teams to validate their product ideas, both qualitatively and quantitatively. Many of these techniques generate valuable learnings and insights in a matter of days, without requiring any engineering effort.
And yet in businesses large and small, product discovery is rarely an encouraged (or even accepted) way for product managers and teams to spend their time. Discovery activities are not seen to be as meaningful as delivery activities, and failure is not fully embraced as a natural consequence of invention.
This course will arm you with a range of practical techniques to quickly test and improve your product ideas and solutions, and help you make a case for embedding product discovery in your organisation's approach to building products.
The Agenda
Through presentation, discussion and exercises, we will cover:
Creating an environment for continuous product discovery - the mindset shift and how to bring it about
The different elements of effective product discovery
Exploring techniques for:
- Validating your solution concept through prototypes and user testing
- Optimising your existing product through experimentation
Applying the scientific method to maximise our impact - What is our hypothesis? How do we define success? What will we do with the results?
Defining your product discovery plan


Who is this for?
This masterclass is for product managers, product owners and anyone involved in prioritising and designing product improvements.
Your Facilitators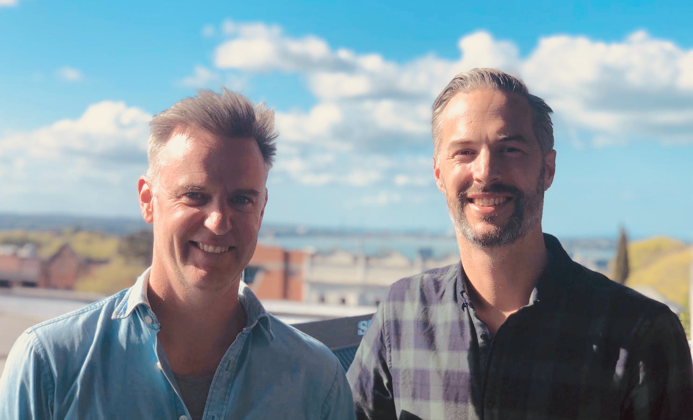 Jerry is an experienced product manager who has launched and scaled a broad range of digital products, including Australia's first mobile recharge app and a health analytics platform. He knows first hand the importance of validating product ideas and what can happen when critical assumptions go untested. He has hands-on experience with a range of product discovery techniques that he brings to life over the course of the day.

Matt loves great products, has spent a long time making them and now helps others do the same. He aims for a minimalist approach to product and product-making practices - quality over quantity, signal over noise. And if there's one thing to master to help avoid wasted effort, it's the art and science of product discovery; it's how you learn what's going to work and what's not, quickly and cheaply. Matt knows from experience that the devil is in the details; how to involve different roles, knowing how much discovery is enough, and having the culture to throw away what isn't working.
Click here to learn more about our range of product training opportunities.