Event Information
Location
Ground Level, Clearpoint House
9 Fanshawe Street
Auckland, Auckland 1010
New Zealand
Refund policy
Refunds up to 7 days before event
Description
Transforming your stakeholder relationships through design thinking and storytelling

.


About this course
You have done the hard work to craft a vision and strategy that you and the team believe in – it's based on customer insights and achieves business targets – but there's a problem. Stakeholders are challenging your plan. Your strategy is at risk from someone with a different idea of what success looks like.
This course teaches participants some simple and effective methods for turning stakeholder relationships from an impediment to an amplifier of product success. We use the combined power of design thinking and storytelling to better understand our stakeholders and to leverage that understanding to influence them and improve our strategies.
Each participant will end the day with a customised plan for how to strengthen their stakeholder relationships and take their product strategies forward with more confidence and support, uncovering one of product life's most elusive win-wins.
The Agenda
Through presentation, discussion and exercises, we will cover:
How stakeholders hold the key to your success
Dealing with not just one, but many stakeholder views
Understanding your stakeholder audience(s) using the storytelling canvas and an organisation map
Prototyping stories to influence your stakeholders
Building a plan to test your prototypes and enhance your product strategy
Ways of working – how to re-set your stakeholder engagement rhythm and better-align your goals


Who is this for?
Anyone with product stakeholders. If you're a product manager or product owner in a large company full of HiPPOs, it's for you. If you're a product manager or product owner in a startup, and your CEO and investors are your stakeholders, it's for you. If you're part of a complex ecosystem of business partners, and your stakeholders are from other companies, it's for you, too!
Your Facilitators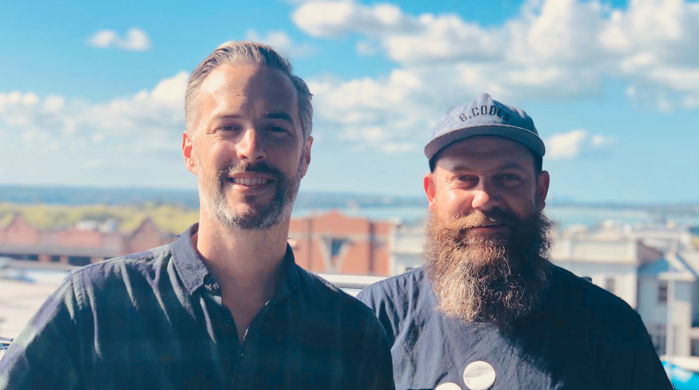 Phil's background is in helping hi-tech businesses build brands and take products to market. He is an effective and passionate communicator who gains energy from getting the best out of others. He knows what underpins effective storytelling and how to build stories that resonate with the people that matter. From the structures that will unlock success, to the creation of actual messaging to the delivery of your messages, Phil will help you build more engaged stakeholders relationships through the stories you tell.
Matt loves great products, has spent a long time making them and now helps others do the same. He aims for a minimalist approach to product and product-making practices - quality over quantity, signal over noise. Unlike Phil, Matt is not a natural storyteller - he is a living example of how familiarity with a few key techniques can have a huge impact on your ability to influence, no matter what your starting point.
Click here to learn more about our range of product training opportunities.
Date and time
Location
Ground Level, Clearpoint House
9 Fanshawe Street
Auckland, Auckland 1010
New Zealand
Refund policy
Refunds up to 7 days before event