Location
Ground Level, Clearpoint House
9 Fanshawe Street
Auckland, Auckland 1010
New Zealand
Refund policy
Refunds up to 7 days before event
Description
How to align and inspire your team behind the future you want to create for your customers, and plotting a path to get there.


About this course
Building great products is complex. A product reflects 1000's of decisions made by the individuals that contribute to it - not just product managers but designers, analysts, developers, testers, marketers and others. If those decisions aren't guided by a shared understanding of the future they are creating, the product and team tend towards mediocrity.
This is where the product's vision and strategy come in. Done well, they not only help teams make better decisions but also inspire them to be at their best and create extraordinary customer experiences.
This course provides a highly practical exploration of what makes a great product vision and strategy - brought to life through real-world examples and hands-on exercises the will help you get comfortable with the process of creating a product vision and strategy and making them part of your team's DNA.


The Agenda
Through presentation, discussion and exercises, we will cover:
What a product vision & strategy are and why they're important
Exploring your customer value proposition
Crafting your product vision
Building out your product strategy
How to bring your vision and strategy to life
Common mistakes and how to avoid them


Who is this for?
This course is for anyone responsible for setting the strategic direction of a product. Whether you're new to the product management game or a seasoned pro, this course will arm you with the knowledge and skills to create or evolve a compelling product vision and strategy.
Your Facilitators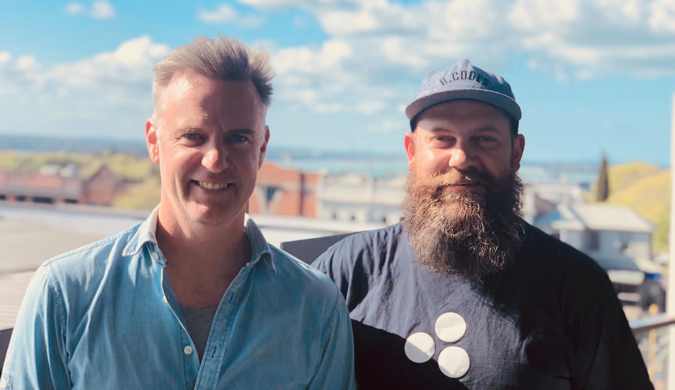 Jerry is an experienced product manager who has launched and scaled a broad range of digital products, including Australia's first mobile recharge app and a health analytics platform. His experience has taught him the critical role that a clear vision and strategy play in product success. Throughout the day, he'll share some practical techniques he's learnt for getting the ball rolling and making sure your product vision and strategy actually influence the decision-making and engagement of those around you.
Phil's background is in helping hi-tech businesses build brands and take products to market. He is an effective and passionate communicator who gains energy from getting the best out of others. He believes that understanding the elements that underpin effective strategies can be learnt and implemented for repeated success. However, crafting an effective vision is more art than science and having a range of techniques to call on is crucial. Phil will bring to life approaches used in different strategic settings and share his insights into what creates lasting value and why.
Click here to learn more about our range of product training opportunities.