Masters Bali Accelerator #business-school-bali-2017

Friday, 16 March 2018 at 1:00 pm

-

Wednesday, 21 March 2018 at 4:00 pm (Central Indonesia Time Indonesia (Makassar) Time)
Event Details
How to make Money on Line whilst Living in Paradise... Sound Good... :)
It is that time of the year again! Entrepreneurs are opening up their diaries, booking out their "golden week" in December and getting really excited about attending our Masters Bali Accelerator!
WHY?
Because this destination event is a power-packed combination ranging from -
# - Practical steps on how to take your products and services online;
# - The latest resources for digital marketers that we collect as we travel the world; to 
# - Meeting and working in groups with business professionals that literally fly in from everywhere! 
(Last year we had business owners joining from New Zealand, South Africa, Australia, Switzerland, Hong Kong, Singapore, Canada, Germany, Finland, UK, India, Malaysia and the Philippines). And of course, our attendees LOVE the opportunity to learn the latest practical online marketing techniques, apply that to their own businesses (regardless of industry) AND network across borders. Who wouldn't?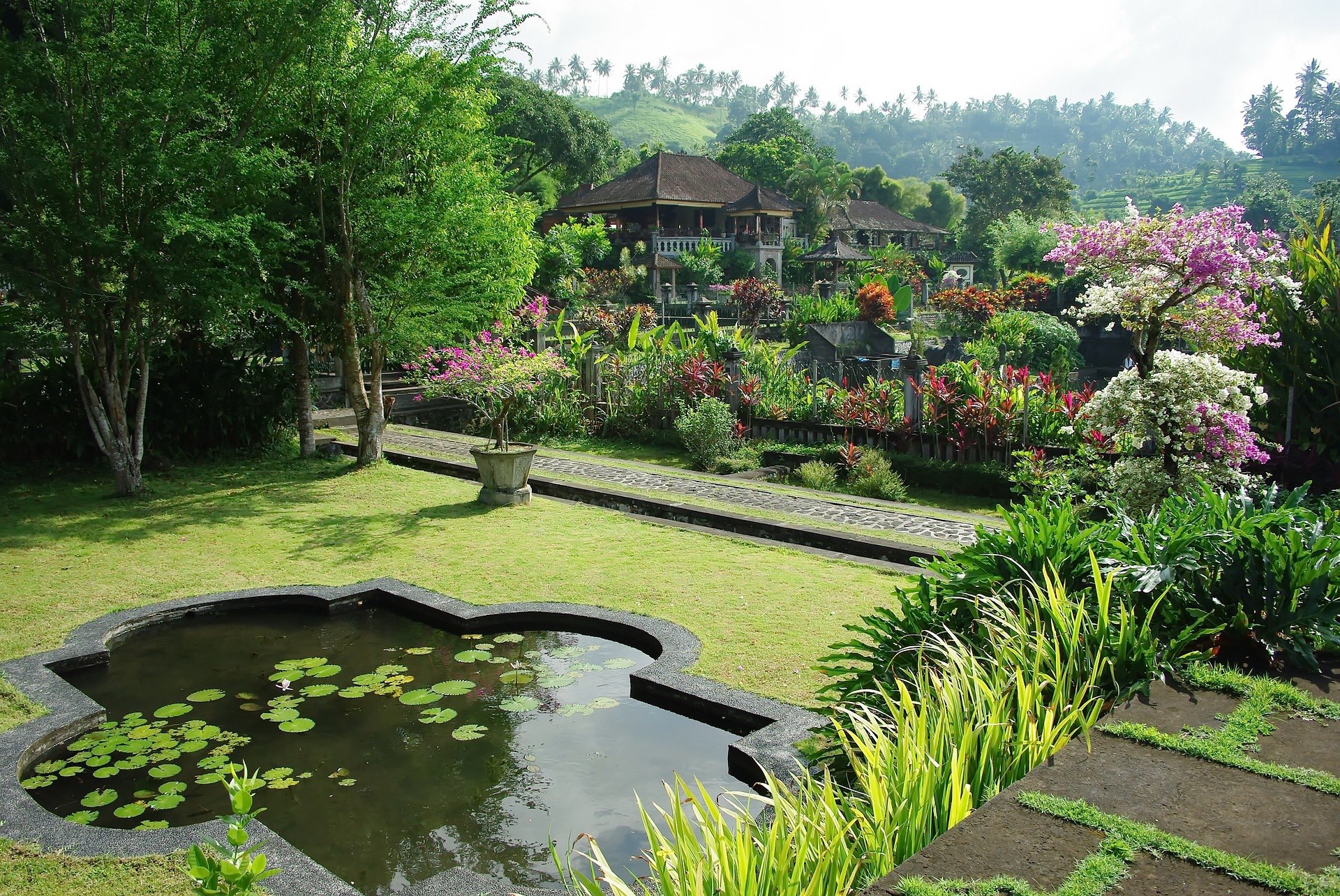 SO WHAT EXACTLY CAN YOU EXPECT TO LEARN ABOUT ONLINE BUSINESS THIS YEAR?
Wait! Before we tell you, let's just get a few important things out of the way.
So we have 'been around the block' long enough to know that there are quite a few destination events out there that tend to make false claims about what is possible. We see and hear things like "How I made millions overnight", or "How I became free in an instant". Or what about "the get-rich-in-a-week-and-never-look-back-and-spend-forever-with-your-family-and-be-free-too" type of promises.
Ha-ha, it sounds silly, doesn't it? And we, therefore, want to assure you that it is certainly not our intention to share with you ANYTHING that we have not personally implemented ourselves.
You see, we travel a lot. You only have to check out our social media profiles to realize how much time we spend on the road as opposed to the times we spent at home. This has given us the privilege to not only come up with business strategies that serve our clients while we are on the road but also taught us the numerous ways in which online business can be very profitable – given that you are still very serious about having relationships with people!
We are confident in our ability to help you reach new levels in this rapidly-changing digital world so that you can become confident too – so please take the time to acquaint yourself with who we are at the end of this letter so that you know that you are in safe hands.  
Now that all that is said, let us share with you exactly what you will learn at our Bali Business School this year. 
We have A LOT in store for you, and we are really excited to smile at your A-ha! moments, share your new levels of understanding, get the business intelligence that you deserve into your journal and see you already apply all this to your business – in Bali!
So here is our latest Masters Bali Accelerator Program, carefully crafted and updated for 2017:
DAY 1 – FINDING LEADS ONLINE  
After welcoming and introduction, we waste no time by jumping into some of the latest techniques that you can employ to find qualified prospects online. We share some of the most powerful Lead Magnets that we use, our rapid-results LinkedIn Strategy and well as some of the greatest list building techniques that we find on our travels all over the world.  
On the first day of our business school, we will introduce you to the team that you will be working with for most of your stay. Many of our attendees form long-lasting business partnerships after this week, while others visit each other's countries and become fantastic friends.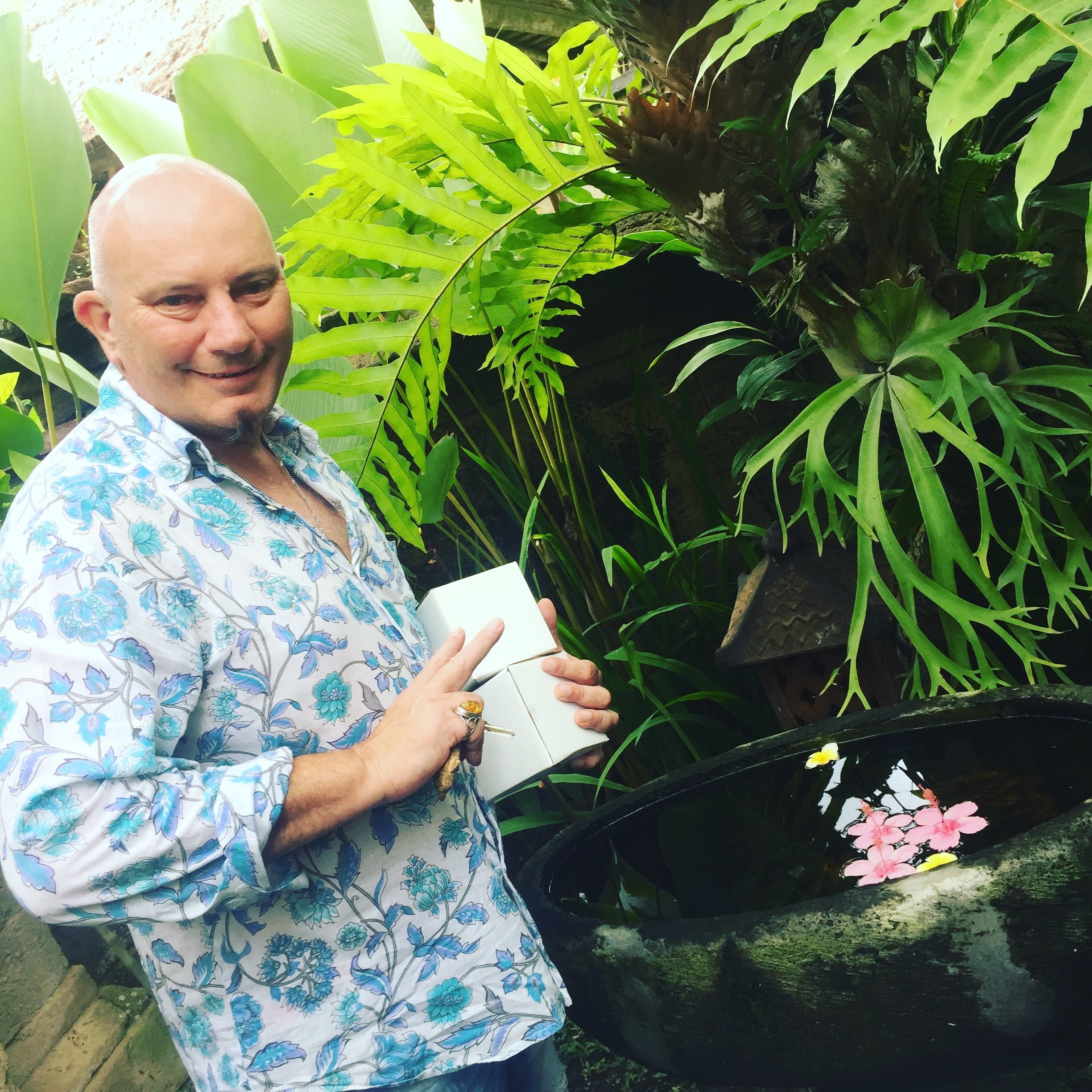 Prepare on this day for the following online learnings -
#Meet-Your-Global-Team
#Attractive-Lead-Magnets
#Our-Powerful-LinkedIn-Strategy
#Latest-List-Building-Techniques
Oh!  
Most of our days begin at 8 am following breakfast which is available from 7 am. We all stay at the same resort and our main meeting room is the open air restaurant on location.
DAY 2 – WEBINARS  
Our second day is packed with content and value that relate to the exploding world of online events.
We will show you exactly what steps we follow to convert total strangers into trusted clients, how we fill our online classes, what our online presentation looks like and how we successfully bring potential clients offline.
In addition, we will help you to set-up your own online event, create your first 'cut' at a webinar presentation and show you various ways in which you can drive traffic.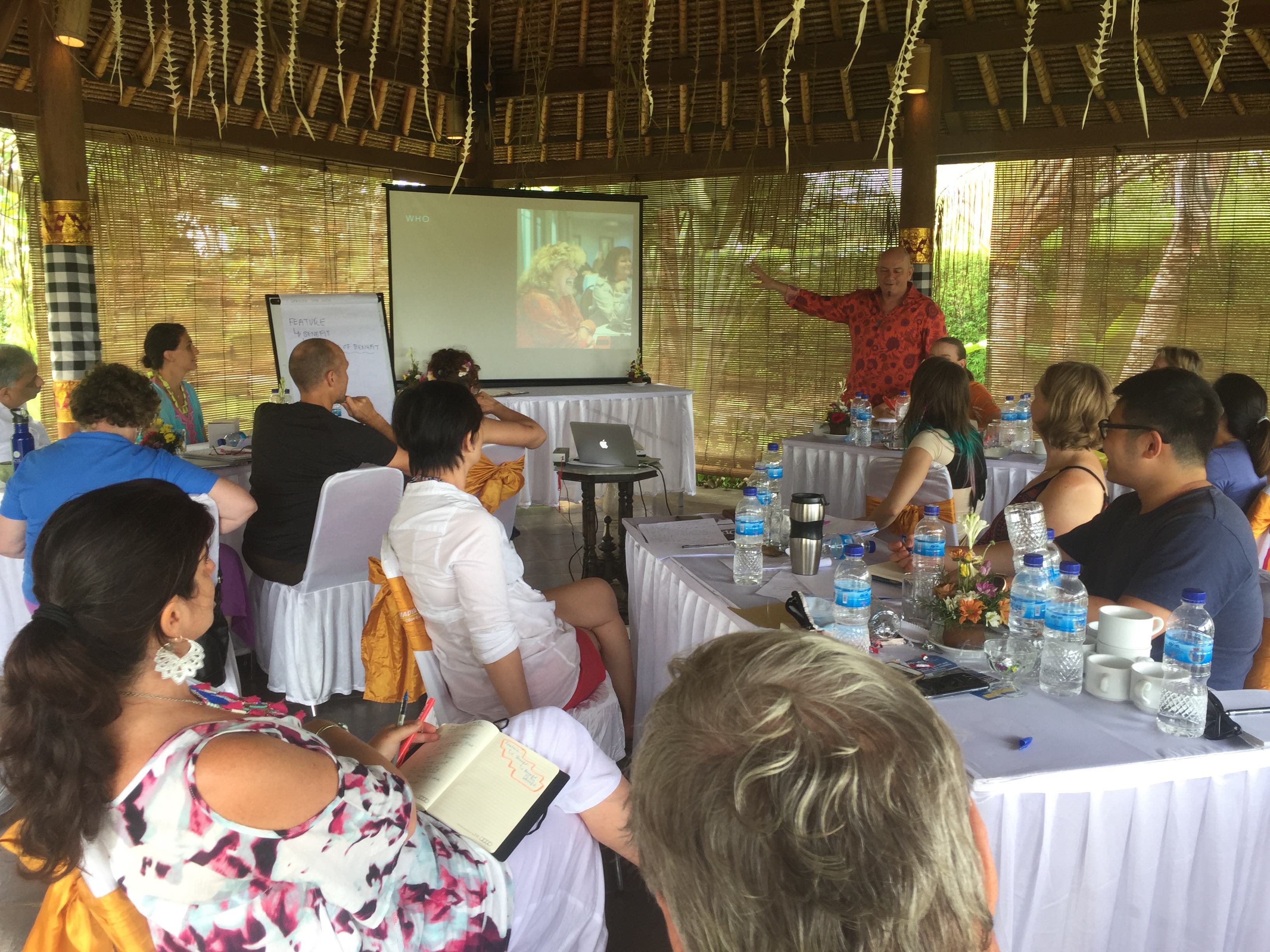 On this day you can expect to upgrade your online knowledge on -
#Types-Of-Online-Events
#Our-Latest-Webinar-Strategy
#Webinar-Sales-Processes
#Getting-People-To-Register-For-Your-Webinar
#Your-Powerful-Online-Presentation
#Webinar-Software
#Do-It-Yourself-Group-Exercises
Throughout our business school, we make ample time for group discussions, feedback from others, individual coaching and customizing teachings for your business.
DAY 3 – YOUR DIGITAL FOOTPRINT
On our third day, we take some time to evaluate the way in which you are positioned and branded online. We share some fantastic ways to get noticed online, but also why your website, social media profiles, and the content that you create are imperative in online business strategy.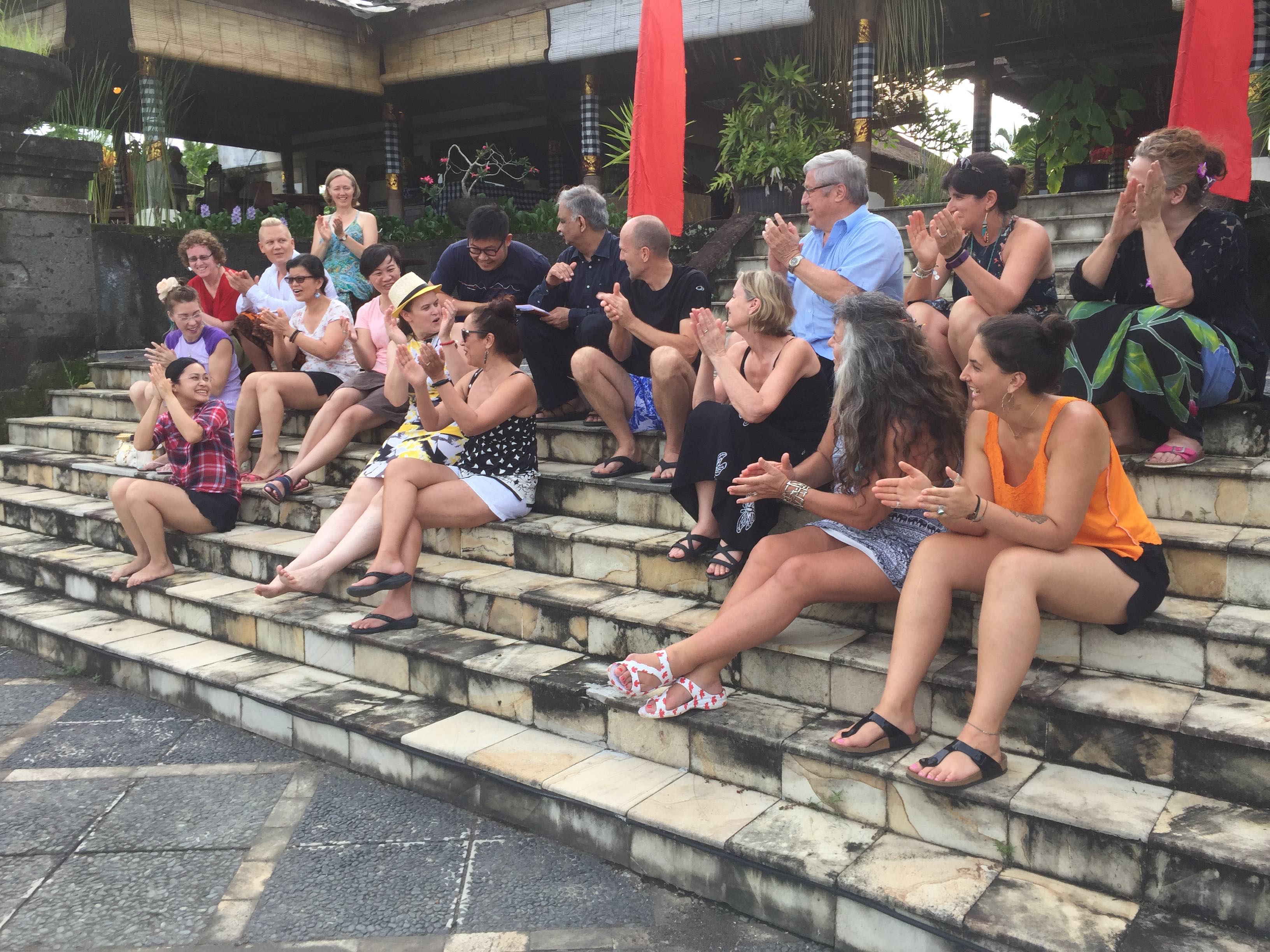 Today, we provide you new insights on -
#Your-Reach-And-Influence-Assessment
#Brand-Building-Online
#Rock-Solid-Positioning-Strategies-In-The-Digital-World
#Your-Social-Media-Strategy
#Websites-That-Work
#Content-Creation-And-Dripping
#Your-Digital-Footprint-Improvement-Feedback-Session
In addition, each one of you will receive a complimentary feedback session on the current state of your online digital footprint and what you can do to get better results for your business, including deploying your Social Media Strategy.
DAY 4 – YOUR DIGITAL FOOTPRINT
 On this day we move our focus to the actual online products and services that you provide, ranging from Information Products and e-Learning to e-Commerce and e-Books. Not only do we share the range of options available, but we help you to come up with some powerful product creation formulas and irresistible offers that are not only attractive to prospective clients but will add massive value to their businesses and lives too!
Expect a massive interactive workshop on this day, with practical, hands-on experience ranging from course mapping, video creation, book/chapter layout, graphic design, building landing pages, doing screen recordings, setting-up a podcast, product creation, and much more!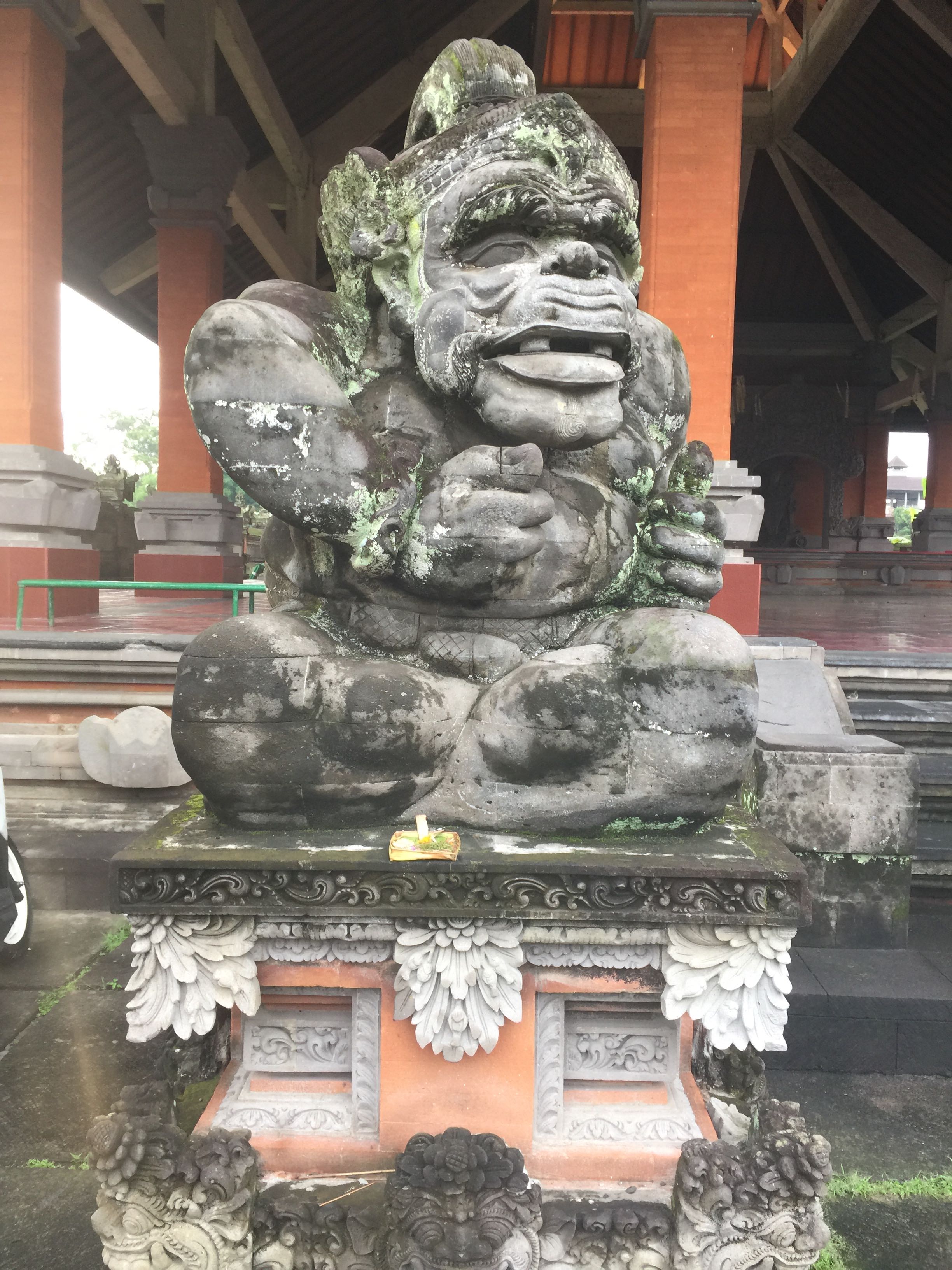 On this day you will learn and play in the following areas -
#Product-Creation-Formulae
#e-Commerce-Today
#E-Learning-Options-And-Trends
#E-And-Audio-Book-Chapter-Mapping
#A/B-Split-Testing-And-Content-Value
#Crafting-An-Attractive-Offer-Online
#Course-Mapping
#Videography
#Podcasting
#Blogging-Vlogging
 We have to share this - Did you know? According to We Are Social, more than half of the worlds' population shopped online in the past 30 days.
 How profound is that? And that is why we are passionate about showing how you can be part of this revolutions without turning into a computer geek with no REAL relationships with people!
DAY 5 – SALES FUNNELS
Your Sales Funnels are the various steps or processes that a potential buyer goes through before they end up buying your product or service online. A science and art in itself - and today we show you exactly what types of sales processes build trust, convert the fastest and help you to sustain a more reliable income.
We will share the various options, as well as ways in which you can systemize and automate your sales process.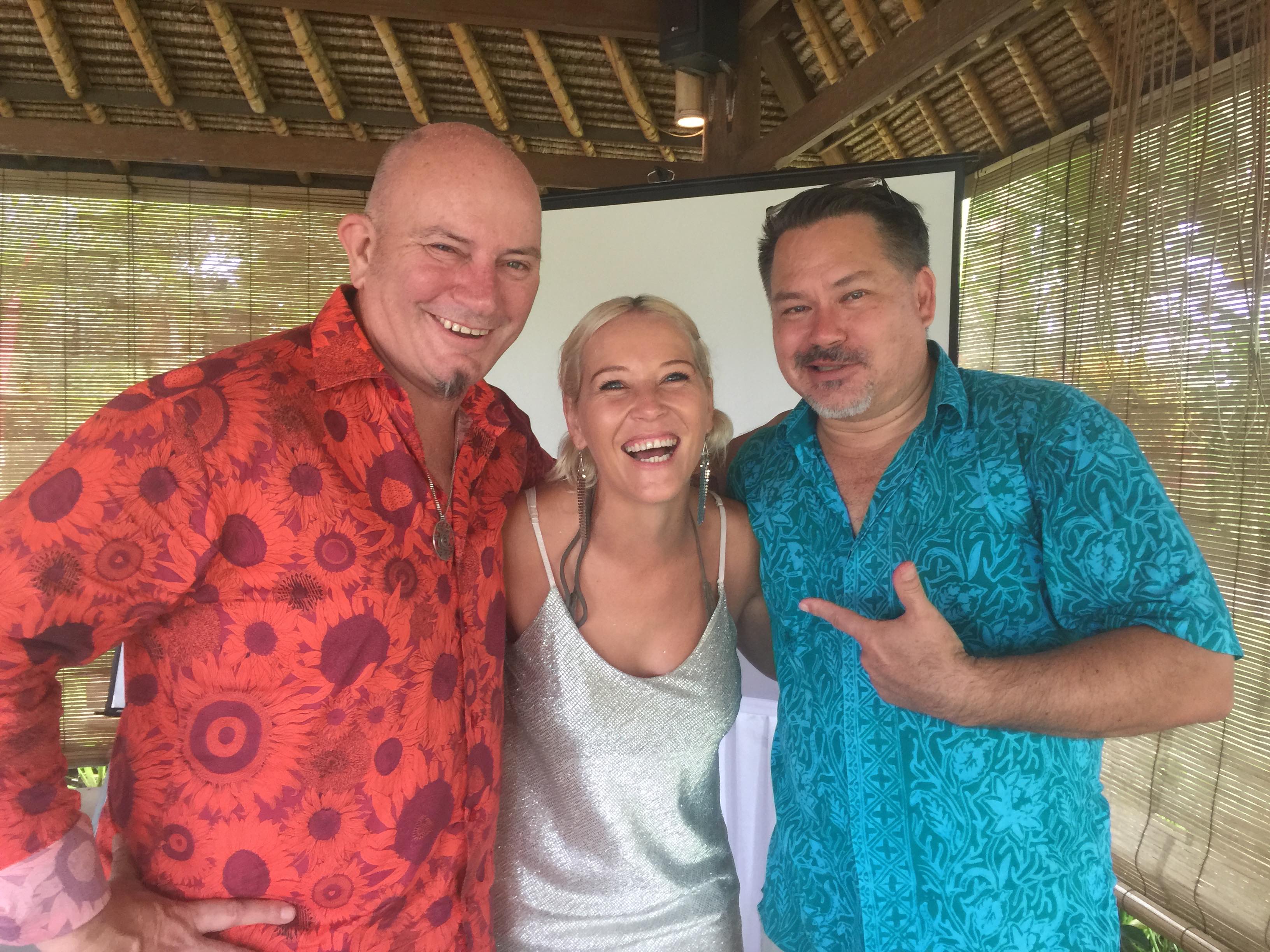 The outcomes of this day includes -   
#Online-Sales-Processes-That-Convert
#Scalable-Sales-Maps
#Options-For-Systemization-Automation
#Pricing-Models
#Powerful-Combination-Strategies  
On this day we present you with various pricing models for your products and services so that you have a clear picture of the various 'touch points' that are required for a potential buyer to enter your universe - and ultimately buy. We discuss online, offline as well as combination strategies and help you make decisions that are based on your current resources. 
DAY 6 – ONLINE RESOURCES BONANZA!
On this final day, we make sure that we make you aware of the amazing online resources that are available to entrepreneurs like yourself. We will show you some of the greatest learning management platforms, membership sites, graphic design tools, virtual assistants, free stock images, video creation tools and content creation tools that we use on a daily basis. *no affiliates apply.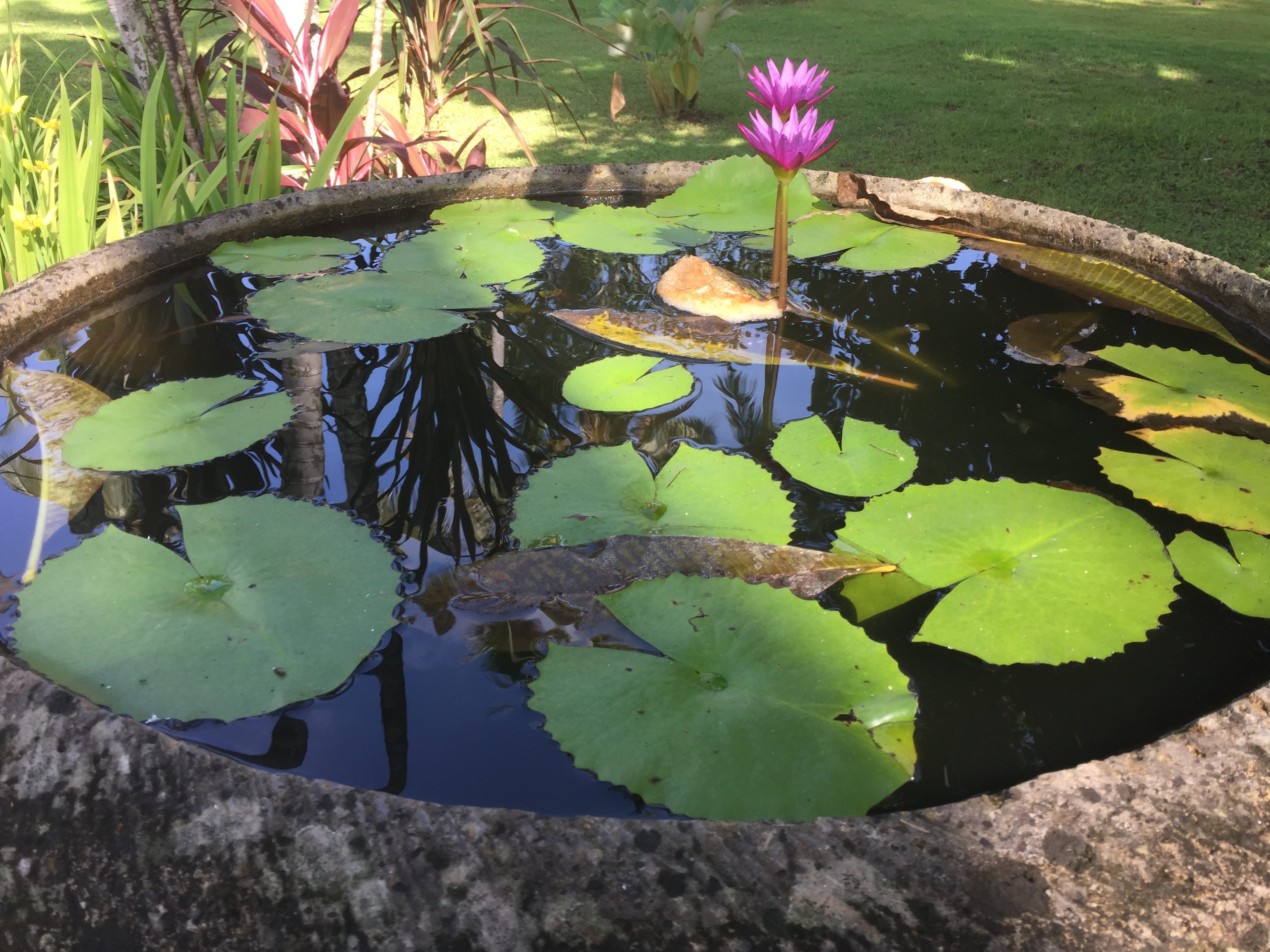 On this day your value includes –
#Massive-Online-Resource-Recommendations
#Time-Saver-Tools
#Learning-Management-Software-Platforms
#Membership-Sites
#Cool-Graphic-Design-Tools
#Virtual-Assistants
#Free-Stock-Images
#Content-Creation-Tools
#Mobile-Business-Tools
On this day, we make sure that you leave the Resort with an Online Marketing Action Plan and Tracker so that you are ready and equipped for 2018!So there you have it! A full 6 Days in Bali PACKED with value, business intelligence, great people and a fantastic travel experience!
We have a guarantee though because we are passionate about our clients and want to make absolutely sure that you receive all the value that you expect to get.
Your Money-Back Guarantee
If you are not satisfied with our Masters Business Accelerator by the end of Day 1, we will refund your MBA ticket in full, no questions asked.
Also, it will only be fair to tell you upfront who we believe are the people that will most benefit from our Bali Business School. And who will probably not.
Who Will LOVE our Masters Bali Accelerator -
# - Entrepreneurs and Business Leaders who already have their own OFFLINE business, and want to explore the various ways in which they can take aspects of their business ONLINE.
# - Anyone who has something great to share with the world, whether that is a powerful message, a coaching formula, a really cool product (or products), a corporate solution, or a transformational service. If you are passionate and have your own business, you are probably a fantastic fit.
# - Those of you that want to learn more about digital marketing, but don't want to spend years and years researching your options, simply because you enjoy your family and friends, realize life is short and don't want to waste more precious time on figuring things out on your own. 
Who will probably NOT be a good fit -
# - We are not necessarily interested in the type of person who wants to live the rest of their lives behind a computer, thinking that they are going to become wealthy and free without actively continuing their relationships with people – offline.
# - Entrepreneurs who are stuck in a closed mindset that only sees problems, and not solutions and other options.
# - People who criticize instead of engaging. 
That's really it!
For those of you who are still uncertain about the dates, it is from the 3 – 8 December 2017 – this December – in Ubud, Bali. Our Resort sleeps 26 people, so make sure that you email us at info@rockyourlife.net and at least secure your place with a deposit.
Right!
So, finally, WHO are we?
A critical question for anyone in the right mind who will be buying a ticket to Bali and spending almost a week with us at the Resort.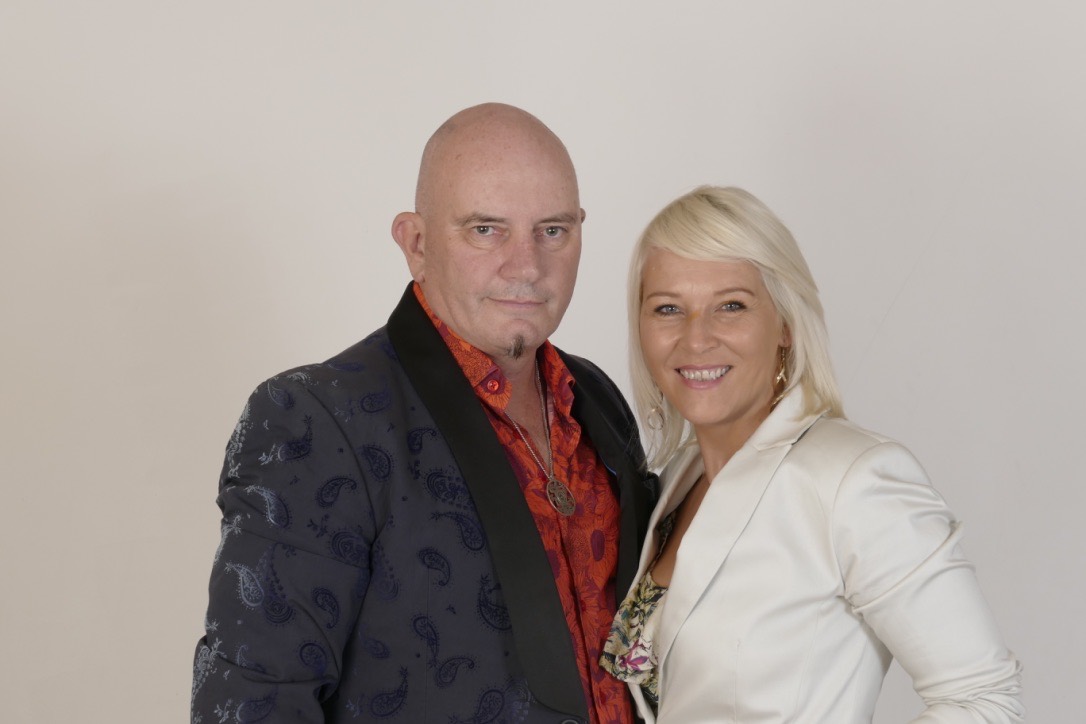 Your Lead Presenters are Mike Handcock and Landi Jac.
Mike Handcock is the Founder and Owner of Rock Your Life, Epic Events, Soul Journeys, Circle of Excellence; and one of only 30 Global Certified Speakers worldwide. He is a best-selling author of 14 books, on the board of 2 international charities, and has worked with over 250,000 entrepreneurs in 47 countries. 
Landi Jac has a degree in Business Economics and two degrees in Industrial Psychology. She has grown her own business with over 300% per annum, has been in several corporate boardrooms worldwide, has a LinkedIn All Star-Profile, has traveled and worked with entrepreneurs in over 40 countries and is currently the Global Director of Rock Your Life.
Both of us are the co-founders of the Conscious Leadership Movement, and we both Certified by the IIPC as Senior Consultants.
 What a mouth full! And that had to be shared so that you can feel secure about the quality that you can expect.
But let's pause for a moment on the real important part, and that is our passion for entrepreneurs.
For business leaders, people like you who are truly interested in creating a life that is so much more than just a profit, some success and perhaps an applause. We are great believers in freedom, of course. We travel and have fun and do all those things. But it is truly our love for each other, for people like you and seeing entrepreneurs accomplishing SIMPLICITY that makes us tick. We are always on the lookout for better ways to do things and ways to save you time so that we can do more of the things we love, and so that you can benefit from that too.
It will be our absolute pleasure and honor to have you with us in Bali. We promise to show you some great insights about online business, but we know that you will LOVE the laughs, the global community and the overall combined experience of travel, learning, and living.
See you in Paradise!

Ps. This is a great opportunity for you to bring that friend or colleague that you always call for business advice. Our Masters Bali Accelerator is great for couples to work on their businesses together; or for parents who simply need a short break-away to plan uninterrupted for the year ahead. 
Terms and Conditions Apply. 
When & Where

Bali - Bumi Ubud Resort
Lodtunduh, Ubud, Gianyar Regency
Ubud, Bali
Indonesia

Friday, 16 March 2018 at 1:00 pm

-

Wednesday, 21 March 2018 at 4:00 pm (Central Indonesia Time Indonesia (Makassar) Time)
Add to my calendar
Organiser
Rock Your Life is a composite group of companies that operates across the globe. Comprising events, training, media, publishing and soul journeys Rock Your Life produce transformational information for entrepreneurs and intrepreneurs on Business, Health, Wealth and Wisdom.
We work with many of the world's leading cutting edge experts in their fields (Global SAGE's) and deliver this information through live and virtual events, our videos, audio, radio, books and publications as well as our amazing 7 – 14 day soul journeys. We absolutely love what we do and are committed to assisting everyone 'play a bigger game' in their life.
The home of www.entrepreneurxfactor.com
info@rockyourlife.net
www.RockYourLife.net
Cancellation Policy
Due to the global nature of our events, we have a strict no-refund policy and are unable to offer any refund on payments received.  
While this is the case, we would like to offer you an upgrade or a possible transfer to one of our future global programs or events.
Another alternative is that we would assist you to transfer your attendance spots to one of your business associates or partners for any of our upcoming events. It is however your responsibility to find a new ticket owner.
 Please refer to the terms and conditions particular to SOUL JOURNEYS here:
 http://www.rockyourlife.net/#!terms/chw7