Spiritual practice is the practice of remembering in the midst of daily life, our relationship with the Spirit of Life, or Love.
About this event
What will be covered in this session?
Spiritual practice is the practice of remembering, more and more, in the midst of daily life, our relationship with the Spirit of Life, or Love. In this session, Rachel will talk about mindfulness practice as a preparation for spiritual practice. This will be followed by a practical guided meditation session, then the chance for you to share reflections or ask questions.
Your facilitator, Rachel Tobin
Rachel facilitates Mindfulness Works courses in the lower North Island and is the director of the art of mindfulness, which offers 1-day and residential mindfulness retreats; workshops; mindfulness training in organisations; and individual mindfulness-based life coaching and mentoring. Her work often includes meditation-in-movement practices, qi gong and breathwork. Rachel's intention is always to point people towards the path of living with more ease, self-understanding, wellbeing and joy.
In her own words: "I know at first hand our human capacity for pain, and I have understood that it is the mind which creates and perpetuates the most intense suffering. I have found mindfulness practice to be wonderful for learning how to slow down to a more natural pace of Life, to uncover limiting thinking patterns, and to cultivate more ease, spontaneity and gratitude in the daily duties of everyday life.
In 2007 I had the great privilege of meeting Aotearoa-born Spiritual Master, Sri Yanchiji, and am engaged in a practice of studentship with him. The spiritual journey, of re-discovering the natural and inherent joy that comes from simply Being — and finding out all that eclipses that happiness — is increasingly informing my work with others."
Rachel is also a poet, a qi gong teacher and a Feldenkrais practitioner.
What to expect in this session
✅100% non-judgmental environment — no pressure and no expectation
Experience an environment where you can just be as you are. No pressure to talk and no pressure to be any particular way. If you do talk, experience being actually listened to, without being judged or 'fixed'.
✅Fresh, live guided meditations — kick back and relax
Enjoy being guided in meditation. Kick back and relax and let your mindfulness and meditation teacher guide you in an experience of calm and insight.
✅ Connection, compassion and community
Small groups of like-minded and like-hearted people all together in the session. Seek out your favourite teacher and enjoy the genuine support that comes from having a live teacher and practising with a group.
✅ Modern approach. Ancient wisdom
Sessions incorporate the latest neuroscience which are presented in a totally non-religious way but also call upon 2,000 years of insight and wisdom that has been developed by meditation practitioners.
✅ Your authority. Your journey
Mindfulness Plus sessions always emphasise your own authority and your freedom to develop your own practices that work for you.
✅ Reaffirming you are completely OK
All teachers re-affirm your own OKness and encourage you to discover and affirm this in yourself as well.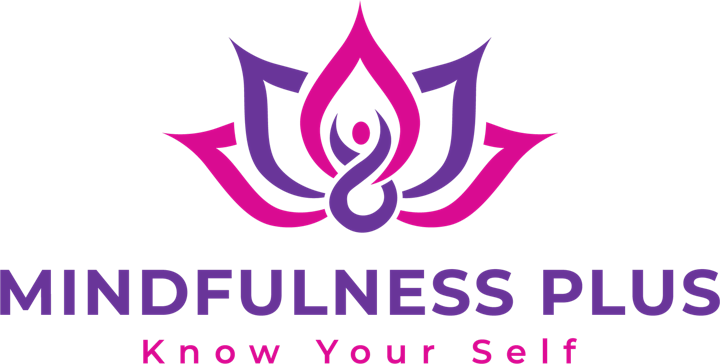 Mindfulness Plus offers you bite-sized live mindfulness and meditation sessions to keep you relaxed, focused and connected. Join the best mindfulness and meditation teachers in New Zealand for unique, live, interactive bite-sized online Zoom mindfulness and meditation sessions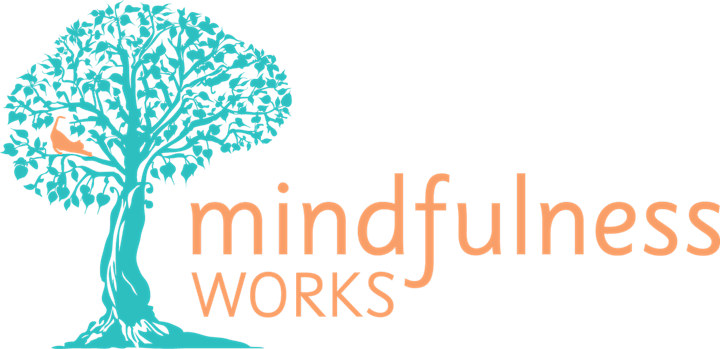 Mindfulness Works is the largest mindfulness training organisation in New Zealand. Over 15,000 people have completed the Mindfulness Works Introduction to Mindfulness and Meditation 4-week course.
Mindfulness Works is committed to:
Providing accessible and affordable mindfulness courses.
Offering a diverse range of experienced and skilled mindfulness trainers.
Providing courses in a practical format with exceptional supporting resources.
Improving the mental health of all of us and fostering self-love in all.
Supporting our facilitators with options for further professional development.
Organiser of Meditation as a Surrender to Love - with Rachel Tobin
Mindfulness Works is New Zealand's largest provider of mindfulness training.
Mindfulness Works provide non-religious mindfulness courses to the general public and in the workplace. Every month over 600 people attend Mindfulness Works exclusive 4 Week Introduction to Mindfulness and Meditation course.