Meditative Sound Bath Infused With Lavender Elixir By Chloe Palmer
An evening of sound bath meditation, plant medicine and breath- connecting you to your higher self and relaxing your body and mind.
About this event
Lavender is unique among adaptogenic medicines like Maca and Ashwagandha because it's effects can be felt almost immediately instead of cumulatively over weeks or months. This is why I created this intuitively crafted evening of healing musical vibrations, plant medicine and meditation- so you can go deep into relaxation and detach from stress addiction, stimulation addiction or being stuck in fight/flight/freeze mode.
Drink in the Lavender medicine and snuggle up with your blankets and pillows. Drink in the healing vibrations, drink in the scents, bath in deep peace head to toe and leave with a new baseline for relaxation you'll long to experience over and over.
This is my humble offering to you,
Chloe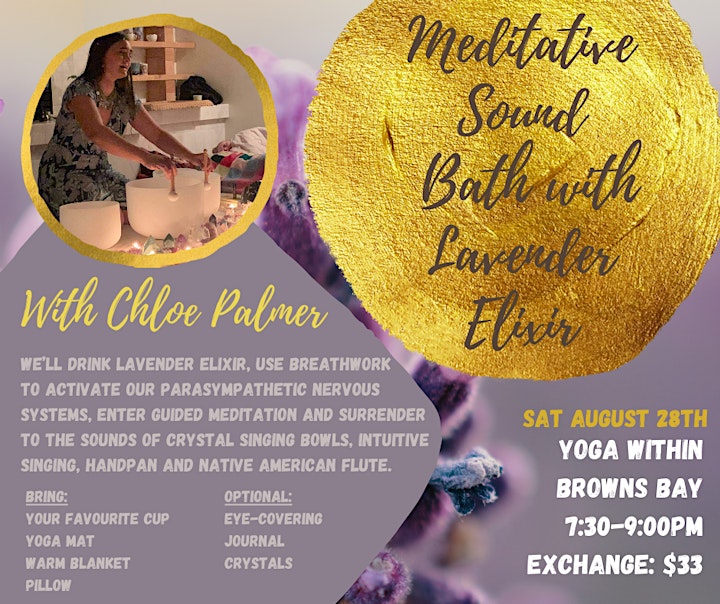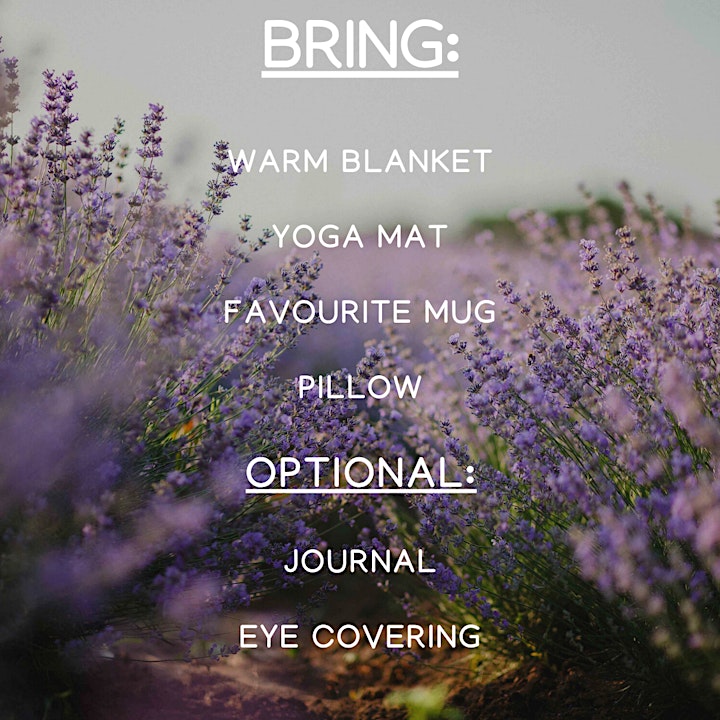 Organiser of Meditative Sound Bath Infused With Lavender Elixir By Chloe Palmer