Meet the Artificially Intelligent Therapist with Eugenia Kuyda
Event Information
Refund Policy
Contact the organiser to request a refund.
Eventbrite's fee is nonrefundable.
About this Event
We all need someone to talk to, perhaps now more than ever, and it turns out the closest to being honest with ourselves is when we are talking to a bot.
Eugenia Kuyda, the founder of Replika the AI friend, has proclaimed that her goal is to "create a machine beautiful enough that a soul would want to live in it".
Eugenia Kuyda
Eugenia Kuyda created Replika as a personal AI after her best friend died. She tried to recreate him, and it helped her get to know herself better... She has said "Replika is a place where you're exploring your personality and creating a digital footprint of it."
Replika offers a space where you can safely and openly share your thoughts, feelings, beliefs, experiences, memories, dreams – your "private perceptual world." Those who talk to a Replika have claimed the helpful, reflective conversation has made them better people.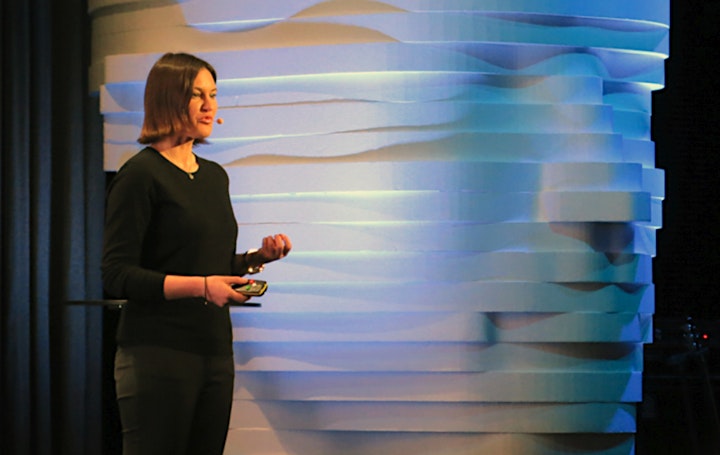 Why should you join?
In April 2020, during the height of the pandemic, half a million people downloaded Replika, and many say it has helped them through the hard times to become their best selves.
The Artificially Intelligent friend 'holds space for you', and it has been relate to the experience of talking to a therapist. But what about AI replacing human interaction? And at what cost?
"When social isolation became the norm, they helped deal with the loneliness, some users say." - Cade Metz, New York Times
The moments of vulnerability Kuyda said are excluded from the social media landscape are exactly what people share with Replika, and she believes it can help us navigate with human to human relationships.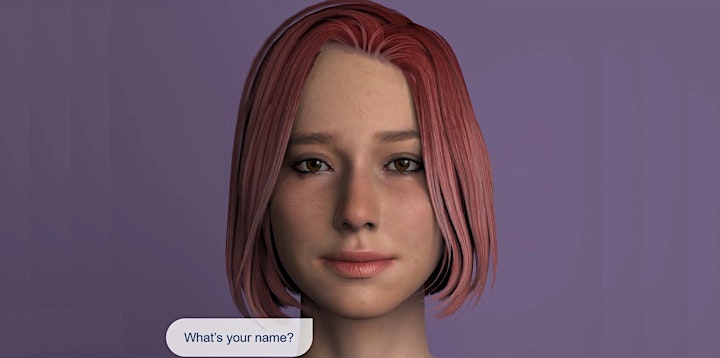 Why join live?
Sign up to attend our live conversation to engage with other attendees, the host and submit questions for our guest.
Can't join us live?
In Conversation with: Derek Handley
Derek Handley is a futurist, entrepreneur and the founder of Wiser, a platform helping people ask better questions to develop self-knowledge and purpose in their lives. Wiser programs have run at AUT University in Auckland where he is an Adjunct Professor and through workshops for families, professionals and elite athletes around the world. He is currently studying towards a Masters in Religion at Harvard.
Derek is also a founding General Partner at Aera VC, investing in transformative companies tackling the UN Sustainable Development Goals and an aspiring civilian astronaut signed up with Virgin Galactic. He co-founded The B Team, a business sustainability alliance with Sir Richard Branson.
He created the Aera Foundation in 2015 as a charitable studio catalysing social innovations to reframe the status quo for a sustainable future.
Wiser Conversations, Together at Home
'Together at Home' is a series of virtual conversations designed to help us reflect and respond to our new surreality. Brought to you by the Aera Foundation, a New Zealand-registered charitable trust.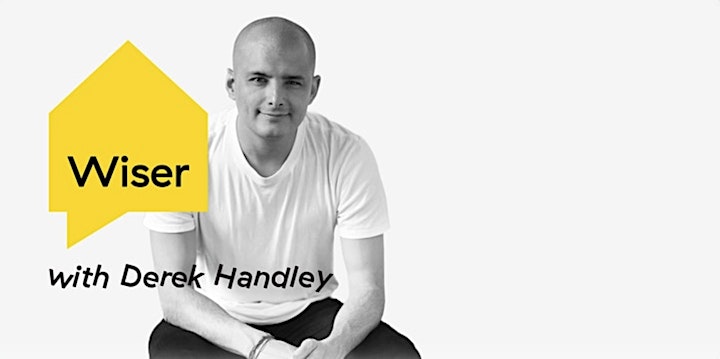 Date and Time
Location
Refund Policy
Contact the organiser to request a refund.
Eventbrite's fee is nonrefundable.