Sales Have Ended
Registrations are closed
Woohoo! You're registered for Meetings that Matter with Alicia McKay. Stay tuned for further details!
Sales Have Ended
Registrations are closed
Woohoo! You're registered for Meetings that Matter with Alicia McKay. Stay tuned for further details!
Don't miss this exclusive one-day training workshop with expert strategy facilitator Alicia McKay. WELLINGTON EVENT
About this event
Alicia McKay is one of New Zealand's most experienced and accredited strategy facilitators… and she's about to teach you everything she knows.
Most facilitation fails. Traditional approaches run boring, process-driven workshops that bore people to tears and struggle to get traction outside of the meeting room.
Meetings that matter are different.
Meetings that Matter is one-of-a-kind facilitation training for leaders, experts and consultants who need to lead strategic conversation that drives action.
By focusing on the true purpose and outcome of your meeting, designing a fun, powerful decision process and learning the skills to truly engage others, you can have the impact and influence you need to make real progress.
WHO THIS IS FOR
Facilitators
Consultants
Leaders
Advisors
Anyone that needs to run workshops and meetings... and doesn't want them to suck!
WHAT YOU'LL LEARN
Learning is structured around the three key elements of successful strategic conversations - purpose, process and progress.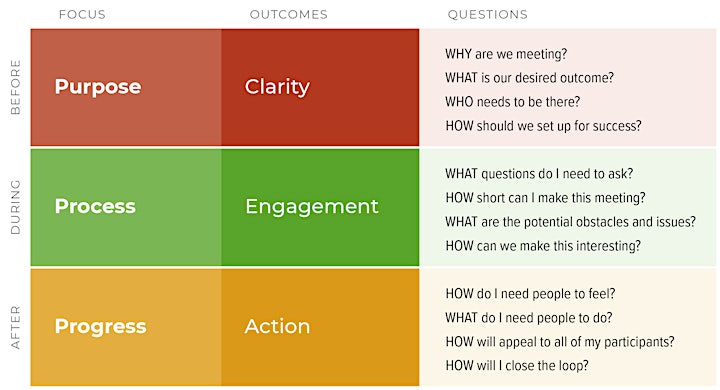 WHAT YOU GET
A signed copy of Alicia's hit book From Strategy to Action
A custom workbook packed full of useful tools and resources to hit the ground running.
LEARNING PRINCIPLES
Evidence-based – We don't guess. Meetings that Matter is a data-driven set of interventions, drawing on the latest global research and best-practice methodologies including Better Business Cases, Investment Logic Mapping, Managing Benefits and Alicia's trademark Strategy to Action Model.
Applied – The teacher and classroom model is dead. When we see the benefits of our learning, we're over 5x more likely to embed new long-term behaviours. Meetings that Matter encourages real-life application, to pull training out of isolation and into the real world.
Self-led – Agency is everything. With Meetings that Matter, learners take ownership of their own learning.
Fun – With Alicia's trademark style, attendees laugh all day, learning in ways that take the boring out of strategy.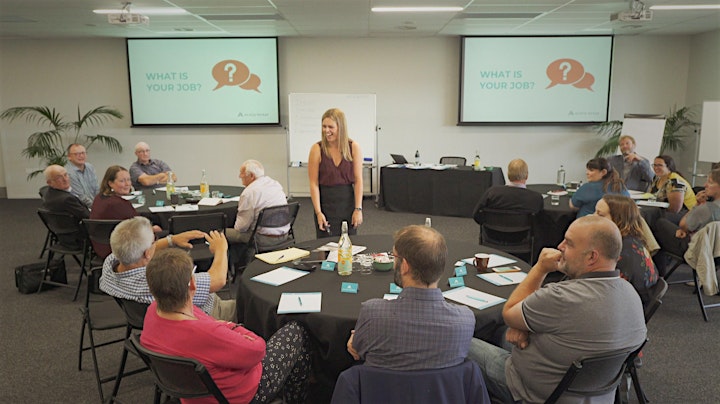 WHO IS ALICIA MCKAY?
Alicia McKay is a leading voice in strategy, change and leadership and one of New Zealand's most accredited strategy facilitators. Cutting through the jargon, Alicia helps leaders to make smart decisions and do great stuff.
Teams and leaders across New Zealand and Australia look to Alicia for strategic facilitation expertise. Alicia lifts capability where it counts, unleashing motivated leaders with the skills to have immediate, meaningful impact.Author of acclaimed "From Strategy to Action: A Guide to Getting Sh*t Done in the Public Sector," and the forthcoming "From Action to Impact: The Strategic Leaders Guide to Doing Good Sh*t" Alicia has an incredible track record leading strategic conversations with senior and community leaders.
Learn more about Alicia at www.aliciamckay.co.nz
Organiser of Meetings That Matter - Strategic Facilitation Training with Alicia McKay