Members Lunch with His Worship the Mayor of Wellington Justin Lester
Description
The German-New Zealand Chamber of Commerce in association with AJ Park invites you to an exclusive lunch on Wednesday 17th October, with guest speaker the Mayor of Wellington Justin Lester.

His Worship will share his own personal journey, from his overseas experience (with time spent in Germany) and the perspective this has given him on returning to New Zealand.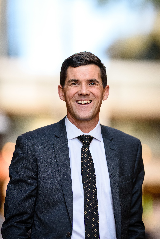 Mayor of Wellington - Justin Lester
Justin Lester was elected Mayor in 2016. He joined Wellington City Council as a Northern Ward Councillor in 2010 and then served as Deputy Mayor from 2013 until 2016. Justin's priorities as Mayor include kick-starting the economy, making housing affordable, improving Wellington's transport, replacing outdated bylaws and prioritising arts funding. Justin grew up in Invercargill with his mother and two brothers. He has an LLB and a BA (German) from the University of Otago and a Masters of Laws (LLM) from the University of Heidelberg in Germany. In his mid-twenties he co-founded Kapai a Wellington food enterprise.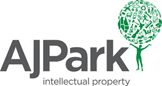 Cancellation Policy
Cancellations must be received 7 clear working days prior to the event. Substitutions are permitted if you can no longer attend.
Media Policy
Events organised by the GNZCC may be photographed or filmed for use in the GNZCC newsletters, website and other publications for promoting the work of the GNZCC. The database of the attendees may be shared with the principal sponsor. If you do not wish your picture taken, or your details to be shared, please let us know.
Privacy Policy
The provision of your data takes place via a web application on the internet. Therefore the confidentiality, the integrity (inviolability), the authenticity and the availability of personal data cannot be guaranteed.